Bachelor of Arts in Social Media
A social media degree takes the creative expression, critical thinking knowledge, and management of platform tools and skills needed to be a social media specialist and integrates them into an engaging degree and an in-demand profession.
In order to maintain relevance and be competitive, today's business environment requires a critical understanding of all aspects of social media. No matter the industry – corporate, communications, manufacturing, etc., – it is essential to maximize, measure, and analyze brand, community appeal, political and social activism, and overall effectiveness. Companies that successfully manage their information and image will achieve higher customer satisfaction and sustained profitability.

Interdisciplinary in nature, the Social Media program enables students to bring different disciplines together to address complex, real-world problems and amplify those solutions.
The curriculum will help students develop the ability to effectively communicate their ideas through multiple media forms; be proficient in industry-standard tools for content distribution; understand fundamental art and design principles; leverage social media platforms for marketing and communications purposes; and be globally aware and ethically ready for the real-world workplace.
What Makes Social Media at Albertus Different?
Engaged
Students
Hands-on, experiential learning
Interdisciplinary perspectives
Emphasis on collaborative work
Great
Teaching
Personally invested professors
Small class sizes
Innovative, well-rounded programs
Resources and opportunities for research
Vibrant
Communities
Lively extracurricular activities
Campus-wide events
Service and community engagement
Successful
Outcomes
Active career counseling
Opportunity-building networks
Access to internships and professional experiences
The Albertus Social Media Degree Program
The U.S. Department of Labor Bureau of Labor Statistics categorizes supply chain management professionals as social media professionals as responsible for creating and publishing content on all social media platforms, including but not limited to LinkedIN, Tik Tok, Facebook, Twitter, and Instagram, to grow an audience, build brand awareness, and ultimately, boost sales.
From a functional perspective, social media professionals can be found doing a variety of tasks across industries, including:
Write social copy, draft replies to messages and comments, and stay on top of key trends in social media

Create a network of key industry influencers to spread brand message and make valuable connections

Develop business relationships with clients and influencer

Channel and create the "why" customers buy a productUnderstand clients' needs and how to meet them

Identify target customers through analytics

Strategize visual design and web development

Implement content, promotion, and conversion strategy
"Social media not only creates powerful first impressions, it also sustains brand relationships. This is not a field restricted to the communication arena."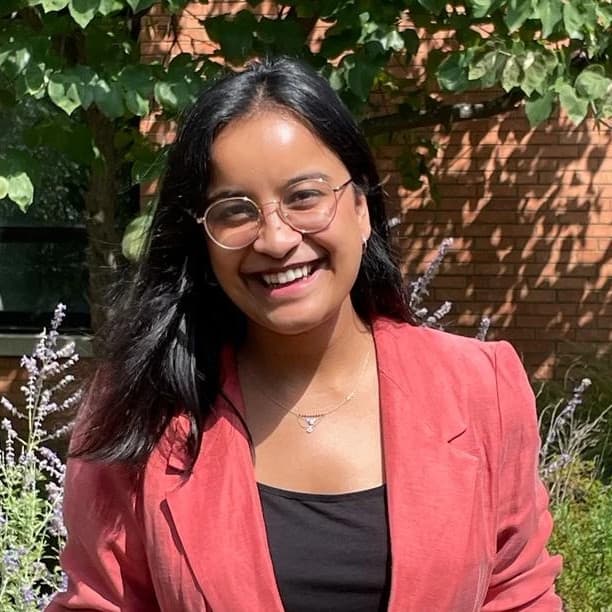 The Albertus Social Media Faculty
Where Will Your Social Media Degree take You?
Careers for social media majors are in high demand as a positive presence on multiple platforms is an essential function of almost every type of company and organization. The US Bureau of Labor Statistics reports that median pay for advertising, promotions, and marketing managers was $134,000 in May 2020. The overall employment outlook is projected to grow 10-percent per year over the next decade.
Possible career paths with a Bachelor of Arts degree in Social Media include:
Social Media Specialist/Strategist
We have Faith in Your Future
Become Part of the Albertus Social Media Community
Have questions about Social Media? Ready for the next step?
Let us know how we can help plan your future.
Request Social Media Undergraduate Information