Bachelor of Arts in Political Science
Each student has the opportunity to explore the systematic study of the varied activities people use to seek orderly and just societies. This relates to individuals and communities.
The goal for Political Science majors is to develop the necessary perspective and critical thinking capacities to be contributing members to their communities and to enrich the lives of others.
What Makes Political Science at Albertus Different?
Engaged
Students
Hands-on, experiential learning
Interdisciplinary perspectives
Emphasis on collaborative work
Great
Teaching
Personally invested professors
Small class sizes
Innovative, well-rounded programs
Resources and opportunities for research
Vibrant
Communities
Lively extracurricular activities
Campus-wide events
Service and community engagement
Successful
Outcomes
Active career counseling
Opportunity-building networks
Access to internships and professional experiences
The Albertus Political Science Degree Program
Engaging in the nature of human activity -- both past and present -- and developing analytical abilities, students learn to effectively communicate with others and develop insight into the future in a confident manner.
I chose Political Science to help show people, especially young women, that anybody can be involved in and change the layout of government.
Stacie Hurley '17
"I want students to be able to see Political Science as a major that they can take with them. The things that they've learned, the ideas that we discuss, the problems we discuss, are not just things we are going to talk about in the classroom.
These are real world, real life issues, which require citizens that are thoughtful, informed and engaged to go out and deal with these topics.
My goal is to put students in that mindset, where they now feel strong enough, and smart enough, and responsible enough to tackle these issues when they leave here and go out into the world."

Hear more from Dr. Ross Edwards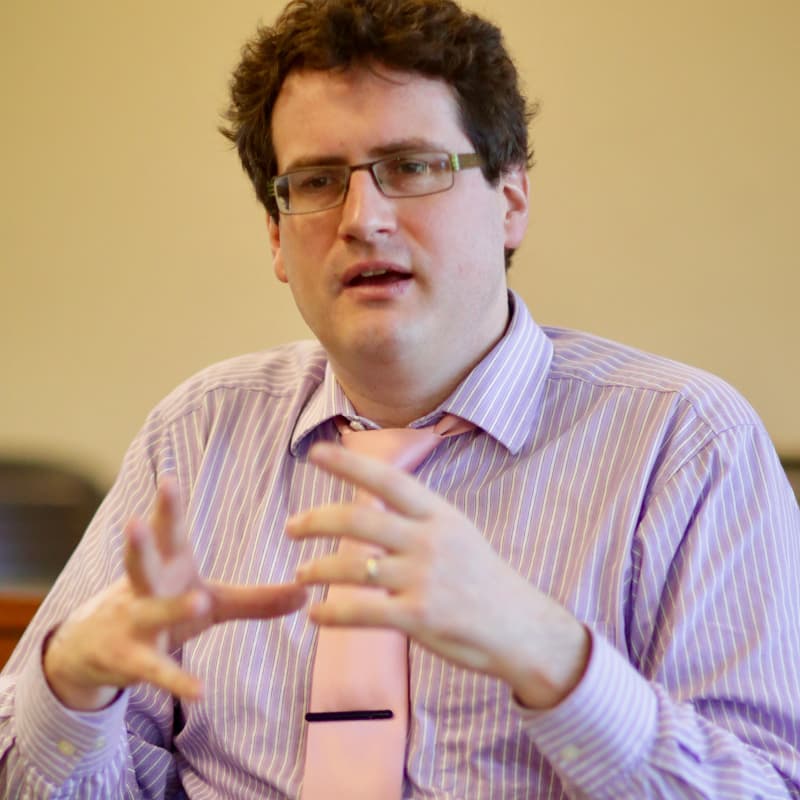 Where Will Your Political Science Degree take You?
This degree provides excellent preparation for further study in the field as well as careers in teaching, business, civil service, law, journalism, library science, and archival work.
Possible career paths with a Bachelor of Arts degree in Political Science include:
International Market Researcher
Public Relations Specialist
Political Campaign Manager
Student Leadership Director
Political Science Courses
The field of concentration in Political Science includes 36 credits in the discipline exclusive of PO 390. Students majoring in Political Science are strongly encouraged to continue to develop their foreign language competency at the undergraduate level as an essential prerequisite for further study.
We have Faith in Your Future
Become Part of the Albertus Political Science Community
Have questions about Political Science? Ready for the next step?
Let us know how we can help plan your future.
Request Political Science Undergraduate Information
Purposeful Vision & Direction
The Albertus Political Science Degree Mission Statement
The Department of History and Political Science seeks to engage students, both majors and non-majors, in exploring the complex nature of human beings as exhibited through time and as reflected in their civic lives. Through the History curriculum, the Department provides opportunities to develop the temporal perspective and habits of mind necessary to understand and appreciate the rich variety of human activity across the ages. Through the Political Science curriculum, the Department extends to each student the opportunity to craft orderly and just societies and to develop the practical wisdom essential for communal life in a global age. In all of its activities, the Department seeks to enhance each student's ability to communicate effectively and to engender a love of scholarly excellence.