Undergraduate Degrees in Psychology
The Albertus undergraduate psychology program allows the student to develop insight into the world and find their place in it. Our Psychology program features small class sizes and personalized attention from highly qualified faculty.
The Psychology department offers four concentrations of study: General Psychology, Art Therapy, Child Development, and Counseling and Mental Health.
With a General Psychology degree you will be able to understand the principles of psychology and apply them to your future professional career. A degree in Art Therapy is an interdisciplinary program approach that blends the disciplines of art, psychology, and counseling. Learning about psychology in Child Development provides preparation for a career path in counseling or early childhood education. A degree in Counseling and Mental Health is ideal for structured preparation for work in the prevention and remediation of emotional, behavioral, and educational problems.
What Makes Psychology at Albertus Different?
Engaged
Students
Hands-on, experiential learning
Interdisciplinary perspectives
Emphasis on collaborative work
Great
Teaching
Personally invested professors
Small class sizes
Innovative, well-rounded programs
Resources and opportunities for research
Vibrant
Communities
Lively extracurricular activities
Campus-wide events
Service and community engagement
Successful
Outcomes
Active career counseling
Opportunity-building networks
Access to internships and professional experiences
Psychology Concentrations at Albertus
Psychology Student Perspective
"I came to Albertus because I had a great opportunity to play softball.
I didn't know that once I decided to major in psychology how much of an impact the program would have on me.
I got an internship at the Friends Center for Children and was offered a position there working as an aide for special needs children."
Maxine majored in Psychology and played both softball and basketball. She plans to graduate with an M.S. in Mental Health Counseling in 2021.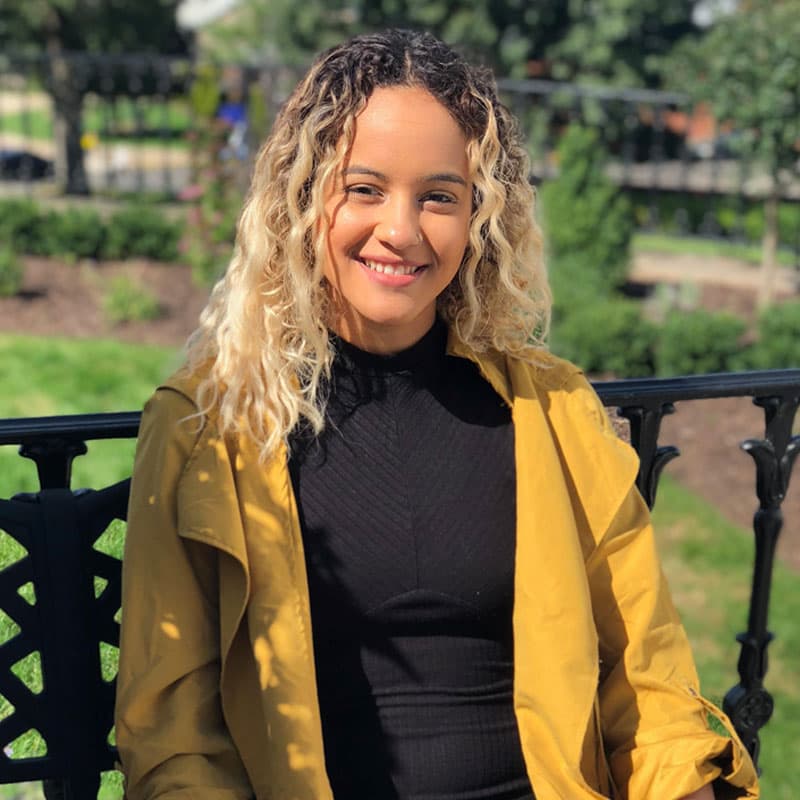 We have a very intimate setting here at Albertus, with only five hundred day students you do get the advantage of really connecting with your professors and your peers.
Alexia Levin, '14
Dr. Stephen Joy is a professor of Psychology and is the department chair for the Psychology department.
"The Psychology department is about curiosity, it is about learning what makes people do the things we do."
Courses taught by Dr. Stephen Joy are Abnormal Psychology, Psychology Of The Exceptional Child, and Personality. His recent publications have been in the areas of personality psychology and innovation motivation.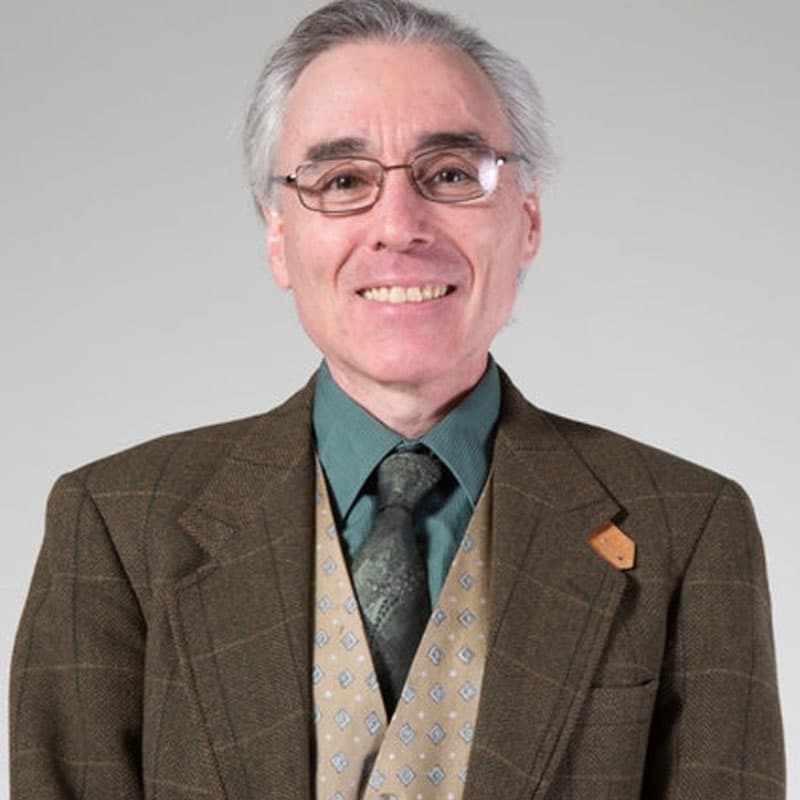 The Albertus Psychology Faculty
Psychology Affiliate Faculty
Why The B.A. In Psychology At Albertus Magnus College?
A Bachelor of Arts in Psychology is offered in our Undergraduate Day Program.
The Undergraduate Day Program is the heart of the College, a semester-based undergraduate experience at main campus in New Haven, Connecticut. Assisting students to develop insight into the world and their place in it, featuring small class sizes, and personalized attention from highly qualified faculty.
Psychology Five-Year Master's Degree Program
Earn a Bachelor of Science in Psychology and Master of Science Human Services in Five Years
The Department of Psychology offers its undergraduates the opportunity to pursue its Master of Science in Human Services by completing an additional year after graduation.

Students must meet with their academic advisor prior to the start of their junior year.
Where Will Your Psychology Degree take You?
Possible career paths with a Bachelor of Arts degree in Psychology include:
Substance Abuse Counselor
Marriage and Family Therapist
Masters in Clinical Psychology
Experimental Psychologist
Upon completing the program of study in Psychology, students will:
Identify and articulate major concepts, theories, and research findings in psychology;
Identify, read, and critically evaluate professional literature in psychology-related fields;
Design, conduct, interpret, and communicate the findings of empirical studies;
For those who wish to pursue employment in helping professions (e.g., counseling or education): demonstrate basic knowledge and skills relevant to their projected careers.
View Courses and Curriculum
Psychology, B.A. - General Psychology Concentration
Psychology, B.A. - Art Therapy Concentration
Psychology, B.A. - Child Development Concentration
Psychology, B.A. - Counseling and Mental Health
Psychology Minor
Interested in learning more about the diverse courses offered at Albertus?
Psychology Masters Programs
We have Faith in Your Future
Become Part of the Albertus Psychology Community
Have questions about Psychology? Ready for the next step?
Let us know how we can help plan your future.
Request Psychology Undergraduate Information
Request Psychology Adult Undergraduate Information
Loading...
Purposeful Vision & Direction
The Albertus Psychology Degree Mission Statement
The Psychology Department endeavors to cultivate appreciation of and skill in, the implementation of the methods of inquiry and theoretical models employed by contemporary psychological scientists, scholars, and practitioners. Improved understanding of mental and behavioral processes enhances the life experience and improves coping skills for the practical and ethical demands of work and personal relationships.