Bachelor of Arts in Art with a Concentration in Art Therapy
Do you have a passion to help others through creativity and counseling? Art therapy is a human service profession that blends the disciplines of art, psychology, and counseling. Art is a universal language and it promotes connection and healing relationships with yourself and others.
The Art Therapy concentration is a focused study designed to lead to a graduate art therapy program. Albertus Magnus College is the only Master of Arts in Art Therapy and Counseling (MAATC) program in the state of Connecticut and is taught by dedicated, expert faculty.
What Makes Art Therapy at Albertus Different?
Engaged
Students
Hands-on, experiential learning
Interdisciplinary perspectives
Emphasis on collaborative work
Great
Teaching
Personally invested professors
Small class sizes
Innovative, well-rounded programs
Resources and opportunities for research
Vibrant
Communities
Lively extracurricular activities
Campus-wide events
Service and community engagement
Successful
Outcomes
Active career counseling
Opportunity-building networks
Access to internships and professional experiences
The Albertus Art Therapy Degree Program
The therapy program at Albertus Magnus College offers students a strong vocabulary and practical experience in diverse art media and techniques. A concentration in art therapy provides students with the psychology courses needed to prepare for this rewarding field. Working with both psychology and fine arts faculty, students have the opportunity to engage in an interdisciplinary program, rooted in Albertus' liberal arts core curriculum.
Art Therapy Student Perspective
Taylor Chamberlain graduated from Albertus Magnus College in 2017 with a BA in Psychology and Art and a concentration in Art Therapy.
"My Albertus experience has been one of character, confidence, and lifelong-relationships. My professors pushed me to pursue my goals and my dreams even when I wasn't so confident about my ability to do so."
Taylor received both the Bruce Sinkey Award for Excellence in Art and the Albertus Psychology Department Award for Academic Excellence. She was also honored as a Class Marshal for graduating with the highest GPA in her program. After graduation, Taylor began working as an expressive arts coordinator.

Hear More About Taylor's Experience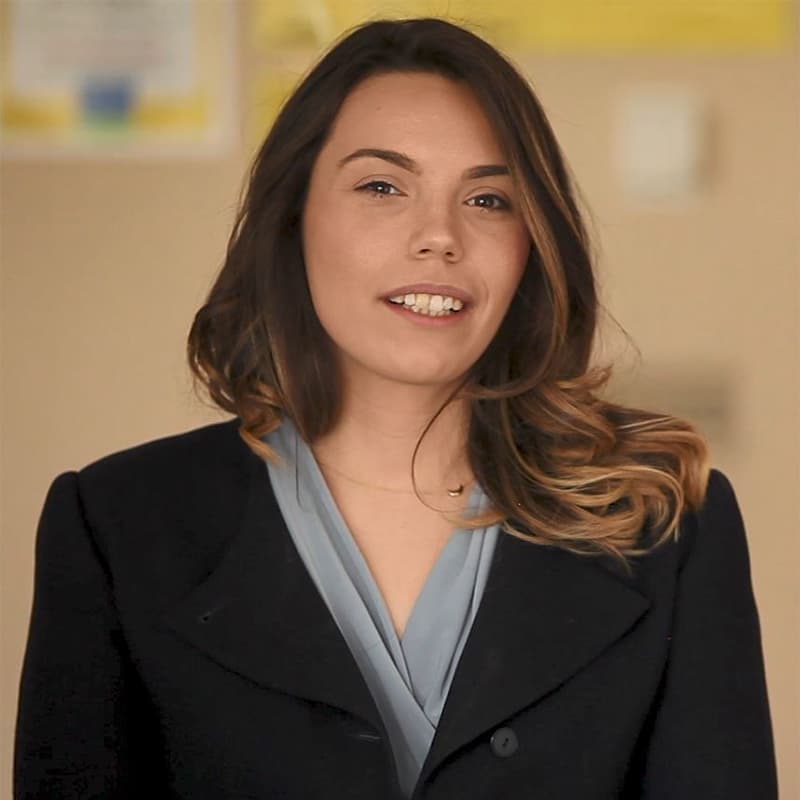 The Albertus Art Therapy Faculty
Art Therapy Affiliate Faculty
Where Will Your Art Therapy Degree take You?
Possible career paths with a Bachelor of Arts degree in Art Therapy include:
Become a Certified Art Therapist
To become a Certified Art Therapist, you will need to obtain a Master's Degree in Art Therapy. The Albertus M.A.A.T.C. program's 60 credit requirements to graduate meet all educational requirements for licensure as a professional counselor (LPC) in the State of Connecticut and is approved by the Education Program Approval Board (EPAB) of AATA.
Accreditation
The Masters of Arts in Art Therapy and Counseling (MAATC) program is accredited by the Commission on Accreditation of Allied Health Education Programs (CAAHEP) upon the recommendation of The Accreditation Council for Art Therapy Education.
The Art Department at Albertus Magnus College
With a choice of four concentrations and two majors, students are provided with a strong basic foundation in a variety of art areas, preparing them for advanced programs, graduate studies, and careers in art-related professions. Courses are designed to give students an extensive background in the history of art and an opportunity to achieve competence in studio art areas.
The B.A. degree offers a combination of liberal studies and professional art training. Although requirements for individual fields such as Graphic Design, Fine Arts, and Photography vary, matriculating students may earn the B.F.A. degree by completing 127 credits. In addition to General Education and General College Requirements, a major must take 3 Art History courses (9 credits), and 60 credits in Studio Art.
Learn more
Upon completing the program of study in Art with a Concentration in Art Therapy, students will:
Develop media based competency;
Develop capacity for creative thinking;
Strengthen written communication;
Strengthen critical reading skill;
Develop capacity for appreciating works of art.
View Courses and Curriculum
Art Minor
Interested in learning more about the diverse courses offered at Albertus?
Art Therapy Masters Programs
We have Faith in Your Future
Become Part of the Albertus Art Therapy Community
Have questions about Art Therapy? Ready for the next step?
Let us know how we can help plan your future.
Request Art Therapy Undergraduate Information
Purposeful Vision & Direction
The Albertus Art Therapy Degree Mission Statement
The mission of the Visual and Performing Arts Department is to educate our students to lead productive personal and professional lives and to prepare each student for a rewarding career in the fine arts. The Department of Visual and Performing Arts brings together the disciplines of Art, Music, and Dance, coordinating cultural endeavors wherever possible, for the enrichment of the Albertus student. Curricula combine the humanistic offerings of a Liberal Arts college with a broad and integrated training in the arts.