Albertus Magnus College's Multicultural Identity
Diversity Statement
As a Catholic College in the Dominican tradition, Albertus Magnus College respects and honors the dignity of each person regardless of age, race, ethnicity, religion, socioeconomic status, sexual orientation, gender identity, country of origin, disability, and other expressions of human individuality. Core to the Albertus Magnus College mission is its commitment to provide an education that empowers all members of the College community to respond to "the ethical challenges of its student body and society." (Albertus Magnus College Mission Statement.) The College strives to live out this commitment by:
Promoting a richly diverse and inclusive college community;

Cultivating an atmosphere of mutual respect and ethical behavior in the most robust manner possible, with particular attention to the underserved and historically marginalized members of the Albertus community whether they be students, staff or faculty;
Being an agent of change and discourse "…oriented toward eliminating inequity and injustice, working toward a campus, a neighborhood, a city, a nation, a world where the future is marked by love and respect, by fairness and justice, and by peace versus violence." (Marc M. Camille, Ed.D., President, Albertus Magnus College.)
Who We Are
Traditional Undergraduate Student Population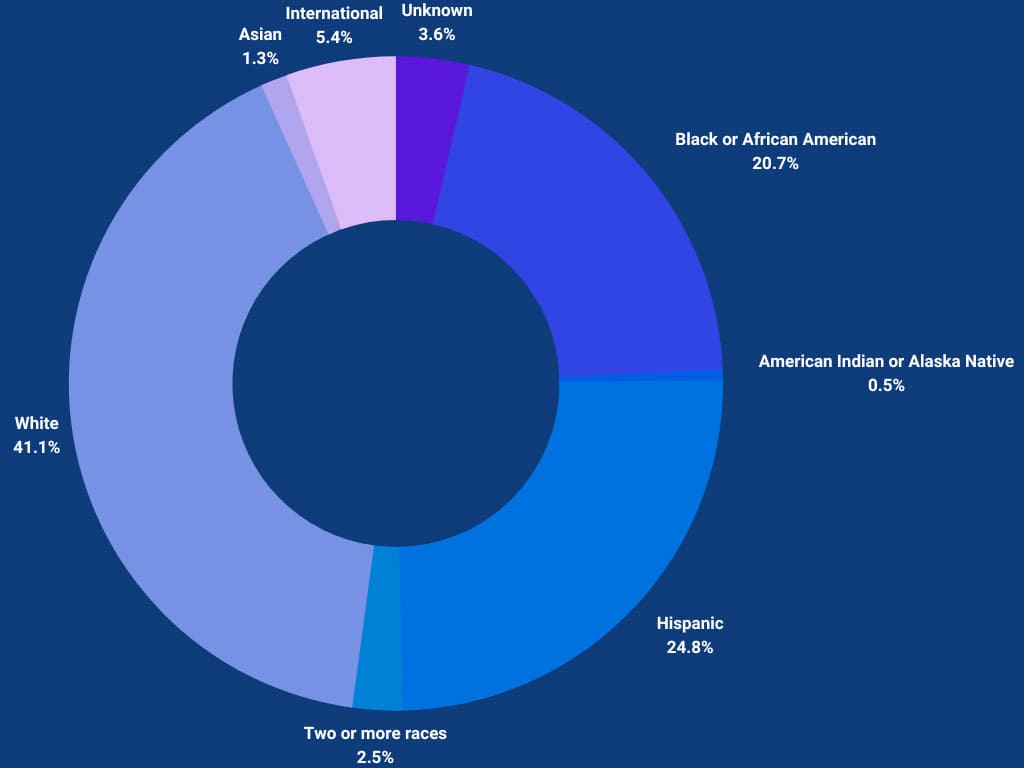 Adult Student Population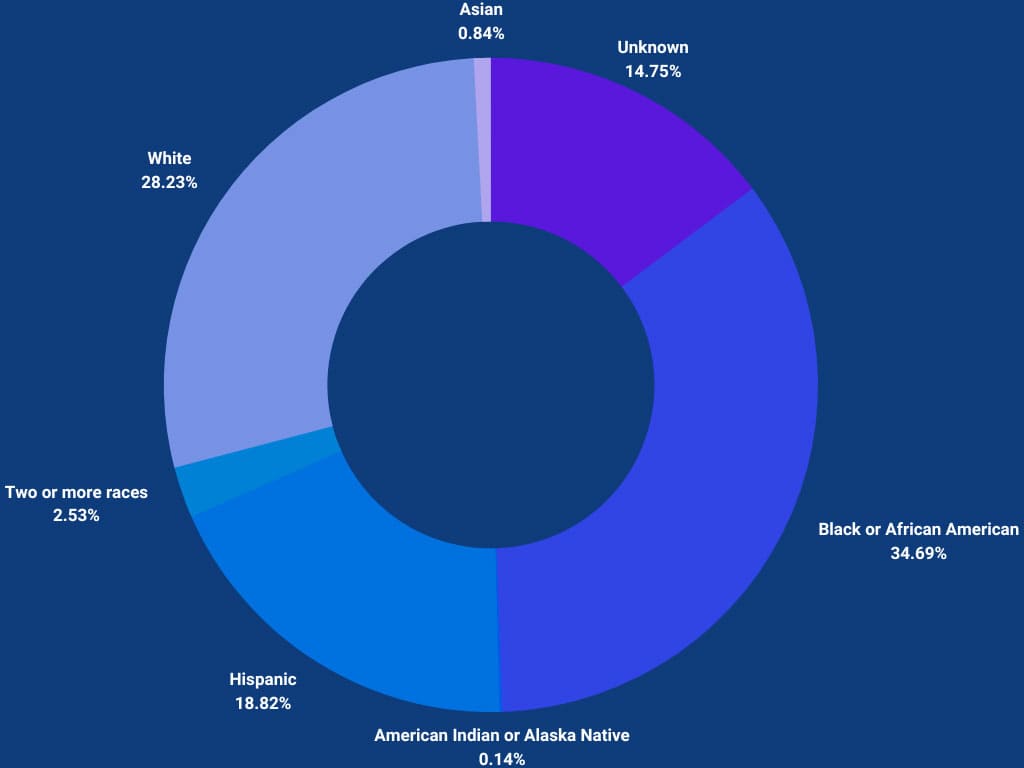 Are you a current student? Be counted. Please self-report your race and ethnicity if you have not already done so. This information helps the College to gain and maintain resources for our diverse, multicultural, inclusive family, particularly as we strive to attain recognition as a Hispanic Serving Institution (read more about the HSI designation here).


---
By capturing faithful reflections that go beyond physical characteristics, these portraits convey the intersectionality of the depth of human nature; evoking human compassion and connection that will deepen our individual visions of humanity.
---

Consistently Recognized for Social Mobility
For the fourth consecutive year, Albertus scored as a Top 100 Regional School in the North and was named a Top Performer in the Social Mobility category, which recognizes the College for its success in graduating low income students who receive federal Pell Grants.
Recognized by US News for Campus Ethnic Diversity
The ranking focuses on the likelihood of students meeting and interacting with students from different racial and/or ethnic groups different from than their own—in this new metric, Albertus ranks among the top 12-percent of all institutions in the Regional Universities North category. Read more >
"Be who God meant you to be and you will set the world on fire."
St. Catherine of Siena
Multicultural Initiatives and Celebration
---
Conversations, Events, Workshops & Trainings
At Albertus, we recognize the importance of conversation about diversity, equity, and inclusion. Through our mission, we live the pillar of Community through understanding and dialogue. Our faculty, staff, and students collaborate to create and attend trainings to engage each other in meaningful conversation and learning. Below is a selection of recent conversations, workshops & trainings around the topics of diversity, equity, and inclusion at Albertus Magnus College.
---
Black History 365 at Albertus
---
CTLE Keynote Event: Social Media Discourse and Extremism with Dr. Rae Jereza
November 9, 2022 12:30-2pm
Rae combines sociocultural and linguistic anthropological approaches to examine the human processes that shape digital landscapes in an era of far-right resurgence.
Their book project is based on their PhD thesis and explores how content moderation - the structures, relations, and practices aimed at solving the problem of objectionable content - constitutes a site of overlap for liberal and illiberal racisms. Their previous work focused on digital discourse and the far-right in the Philippines.
Veritas Learning Event with Dr. Karen Kendrick: Decolonizing and Diversifying the Curriculum: How We Teach Disciplinary History
October 26, 2022 12:30-1:30pm
How can we go about decolonizing and diversifying the way we teach the history of academic disciplines and the major theories or approaches of our fields? How do we move away from the "Great (White) Man" model of intellectual history without simply adding a few obscure writers who were ignored in their time because of their race, gender or geography? What does it mean to take critiques of modernism seriously in thinking about the core theories and concepts of our disciplines? How do we get students to care about a bunch of dead intellectuals who write in outdated language about historical topics? These are some of the key problems I encountered in working to transform the way I teach Social Theory to undergraduates. In this interactive talk I will discuss some of the ways I have tried to answer these questions for Sociology, and guide a conversation about how to begin doing this work in other disciplines.
CTLE Presents: Understanding Implicit Bias with Dr. Shiva Rezvan
October 7, 2022⋅12:30 – 1:30pm
We, as human beings, have the same worth and value no matter where we live and what we do. However, we may experience discrimination in many areas, including race, culture, ethnicity, religion, age, gender, gender identity, sexual orientation, physical appearance, marital status and partnership, socioeconomic status, language, disability, education, etc. Many times, we discriminate or experience discrimination both explicitly and implicitly. Implicit prejudices and discriminations happen unconsciously without our awareness because we all have implicit biases. When discrimination occurs implicitly, we might even deny that we discriminate, which can significantly damage our communication with our students, colleagues, and community. Our stereotypes can impact our judgment about people, influencing our actions without us knowing. For example, suppose we see a person who is likable to us. In that case, we might think the person is professionally more competent and more intelligent than another person who is less pleasant to us. These kinds of judgments happen very fast and most of the time without any evidence. The first and most crucial step to prevent these rapid, impulsive judgments is acknowledging that we are biased. This can help us seek information about the areas where we are biased.
Consequently, based on this new information, we can take mindful actions based on evidence and not our assumptions to empower our students, the classroom environment, the workplace, and the community in general. It is essential to prompt ourselves to consider the possibility of not knowing anytime we feel confident that we know. The biases can impact all of us and even the most well-intentioned individuals. At Albertus, we do our best to see our students through empathy and curiosity lenses and know they are valued contributors to the world.
View full list of CTLE workshops >


---

Multicultural Resources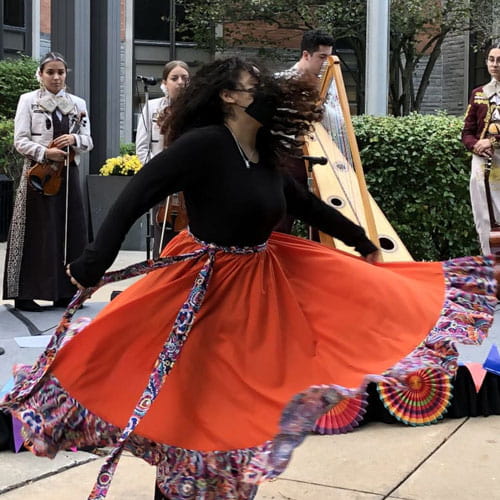 Department of Languages and Cultures
Department of Languages & Cultures: efforts throughout the College's history
2000 – 2022: collaboration with Justice League, International Coordinators Spanish Club – Mi Amigo or Multicultural Club, guest speakers and panelists for Hispanic Heritage Month throughout the years, Sigma Delta Pi National Hispanic Honors Program
For more information about the Department of Languages and Cultures, please visit:
https://www.albertus.edu/department-languages-cultures/
---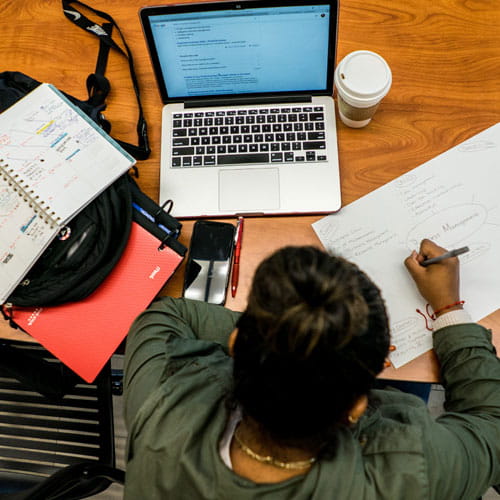 Educational Equity in Teaching and Learning
Educational Equity is founded on the idea and work of providing historically-underserved students the opportunities to meet their utmost potential as learners, teachers, and community members. Albertus was founded on similar principles as the Dominican Sisters of Saint Mary of the Springs, who are now known as the Dominican Sisters of Peace, opened its doors to women during a time when women were not allowed to enroll in "traditional" colleges and universities. Today, the Albertus student body consists of over 50% Black and Latino/a/x students; nearly 60% are first-generation college students; and a majority of Albertus students receive grants due to their low-income status.
Like the women who first attended Albertus, people from Black, Latino/a/x, and low-income communities have had limited access to adequate higher education. Additionally, colleges and universities, in general, have not prepared the college faculty to provide the education underserved communities need to thrive as college students and future professionals.
Given these circumstances, it is important for college instructors to take intentional steps with integrating educational equity into their teaching practices. Coupled with our students' resilience, equity-based teaching practices can enhance our students' success and have a positive impact on their communities.
Center for Teaching and Learning Educational Equity Resources for Faculty
---
The Germain Center for Academic Success
The Germain Center is committed to supporting and fostering diversity, equity, and inclusion in a variety of ways.
Below are some DEI resources related to tutoring, writing, and teaching:
Presentations
Addressing Linguistic Bias in the Classroom: A Presentation by Dr. K. Kendrick and
Prof. N. DeVaull-Robichaud, November 2021
Inclusivity in Writing: A Presentation by Peer Tutors for the Albertus Community on Experiential Learning Day, March 2022
Recommended Readings
Imagining a language of solidarity for Black and Latinx youth in English language arts classrooms by Danny C. Martinez
Words That Matter: Black and Indigenous Solidarity and the Right to Language by Kyle T. Mays
Anti-racist Writing Assessment Ecologies: Teaching and Assessing Writing for a Socially Just Future by Asao B. Inoue, the 2021 Writing Program Faculty Reading Group Selection
Linguistic Justice by April Baker-Bell, the 2022 Writing Program Faculty Reading Group Selection
The 'Standard English' Fairy Tale by Laura Greenfield, the 2021 Academic Planning Day Faculty Read.
Language, Ideology, and Discrimination in the United States by Rosina Lippi-Green



---
Power-Based Violence
People of color are disproportionately impacted by power-based violence. If you have been impacted by violence, you deserve culturally competent and trauma-informed services. There are resources available in the community that are readily available to assist you.
Sexual Violence
Women and Families Center Sexual Assault Crisis Services
(203)235-4444
Offers free and confidential counseling and advocacy for individuals who have experienced sexual violence. Spanish language resources are available, as well as a language line for other languages.
Domestic and Dating Violence
BH Care
Umbrella Center for Domestic Violence Services (203) 736-9944 and (203) 789-8104
Offers free and confidential counseling and advocacy for individuals who have experienced domestic violence. Services support 170 different languages 24 hours a day, 7 days a week.
Hope Family Justice Center
(203) 800-7204
Consists of a multi-disciplinary team of professionals who work together under one roof to provide free wraparound services and care to people impacted by domestic violence. Se habla Español.
---
Resources for People with Disabilities
The Office of Academic and Student Disability Services provides students, faculty, and staff with assistance and information on issues of student access to ensure full participation for students with disabilities.
Office of Academic and Student Disability Services
---
Student Clubs and Organizations

Black Student Union (BSU)
BSU President:
Jared McKenzie-Smith
BSU Vice President: Chisunta Chikwamu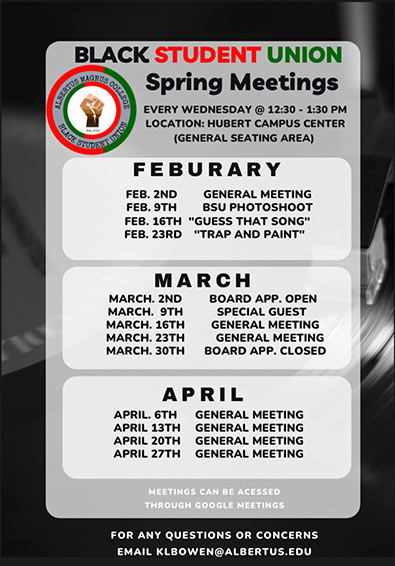 Multicultural Club (MCC)
MCC President: Naina Vali
MCC Vice-President: Roxhensa Dilolli
My Amigo
Club President: Luci Gutierrez Gomez
Vice President: Aurora Juarez Corona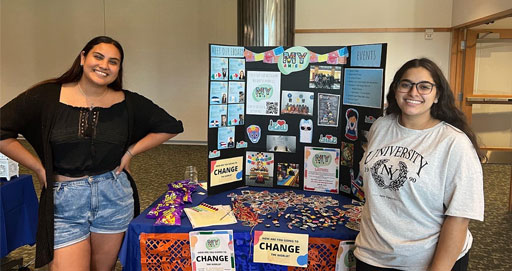 My Amigo on Instagram
The purpose of this organization is to believe in people and their future. We support students by empowering them as transformers of lives. Innovation, entrepreneurship, community, impact, and leadership is our mission and we focus on the Latino community. This Student group is committed to creating a model of change for vulnerable groups of people.
PRIDE Club
Co-Vice Presidents: Amanda Stetson and
Sanaa Jackson
This organization aims to provide a safe, inclusive space for LGBTQ+ students and their allies. In addition to providing a safe (brave) space, the organization will encourage students to get involved through a variety of social activities, advocacy campaigns, and campus-wide events. Moreover, the organization promotes dialogue between students of all backgrounds around issues facing the LGBTQ+ community. The organization strives to be a visible presence on campus and educate the campus community on these topics while also having fun, engaging activities that will bring the community closer together, such as speakers, activities, and educational events.