Education and Teacher Preparation at Albertus Magnus College
Ready to inspire the future generation by becoming a teacher? Albertus Magnus College will give you the skills you need to teach students to become 21st-century learners. Whether you are enrolled in a teacher preparation program for CT state certification or minoring in Education, you will receive customized, close advising and benefit from small class sizes where you will receive ample 1:1 attention. You will also benefit from the strong field placement and student teaching partnerships that Education programs at Albertus Magnus have solidified with neighboring school districts, and specifically, with highly specialized and enthusiastic mentor teachers. With an emphasis on STEM and literacy across the content areas, you will learn to motivate and engage your future students while meeting their needs in a fast-paced, ever-changing society. Reach out today for more information!
What Makes Education at Albertus Different?
Engaged
Students
Hands-on, experiential learning
Interdisciplinary perspectives
Emphasis on collaborative work
Great
Teaching
Personally invested professors
Small class sizes
Innovative, well-rounded programs
Resources and opportunities for research
Vibrant
Communities
Lively extracurricular activities
Campus-wide events
Service and community engagement
Successful
Outcomes
Active career counseling
Opportunity-building networks
Access to internships and professional experiences
The Albertus Education Degree Program
Several field experiences are provided as an integral part of the approved program leading to teacher certification. The student teaching experience is the final and culminating clinical experience. Together, these field/clinical experiences provide a balance of urban and suburban school experiences for the teacher candidate.
The Albertus Magnus College Education Program has given me many resources. The professors and advisors help guide you so you are aware of the courses you need to take. This helps to ensure you are on the right track in your program. We complete in depth field experiences during our first education course and throughout our time in the program. We also have many colloquiums throughout the year that provide us with resources for professional development and networking opportunities.
Jane Kos, Fine Arts, 2021
Meet the Director of the Education Program
Lauren Carpenter has worked in K-12 education in both CT and NYC, specifically as an ESL teacher and teacher-trainer. She is a former New York City Teaching Fellow and graduate of Teachers College, Columbia University, where she is currently pursuing an Ed.D in Applied Linguistics. Lauren's dissertation explores ways to train teachers using video analysis to examine classroom interaction and language use.
"Education has the power to change lives and affect communities. In becoming a teacher, there is the potential to inspire young learners to think or do something in a new or different way. And inspired individuals inspire others. This ripple effect is at the heart of what we do as teachers."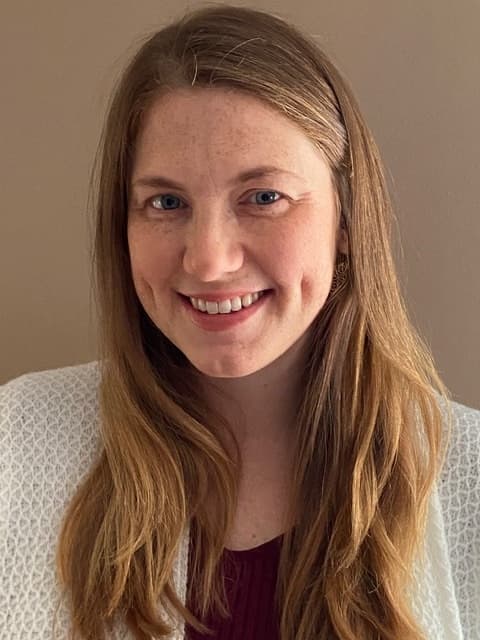 The Albertus Education Faculty
Where Will Your Education Degree take You?
All students interested in teaching should contact the Director of Education Programs as early as possible in the academic year to begin the process leading to fulfillment of their career goal. The College is licensed by the Connecticut Department of Higher Education, and has approval by the Connecticut State Department of Education to offer planned programs at the undergraduate level leading to initial teacher certification.
Possible career paths with a Department of Education and Teacher Preparation Program in Education include:
Secondary Level
Grades 7–12
---
Biology
Business
Chemistry
General Science
English
History/Social Studies
Mathematics
Spanish
Middle Level
Grades 4–8
---
English
General Science
History/Social Studies
Mathematics
Primary & Secondary Level
Grades Pre–K–12
---
Art
Students interested in teaching at the early childhood (birth–K; N–3) or elementary (grades 1–6) levels are encouraged to meet with the Director of Education Programs to review regulations of the Connecticut State Department of Education pertaining to certification and endorsement requirements. During their matriculation in the undergraduate program at Albertus Magnus College, students will receive guidance in course selection and in internship and/or practicum choices, as well as in Connecticut testing requirements, assuring preparation for application to graduate programs leading to certification as early childhood or elementary teachers.
Students will satisfy the Connecticut State Department of Education requirements pertaining to general academic courses as they fulfill the College's general education requirements for graduation. Students seeking CT certification must fulfill the undergraduate fine arts requirement by taking a course beginning with the letters AR, AH, DR, or MU.
Demonstration of successful completion of targeted student learning outcomes is as follows:
By successful completion of coursework in the major discipline and by attaining required scores on Praxis II Subject Assessments, candidates will demonstrate their subject-specific content knowledge and general and subject-specific teaching skills.
By meeting or exceeding the score set by the Connecticut State Department of Education on the edTPA, the student teaching assessment required in CT, candidates will demonstrate their readiness to assume responsibilities as classroom teachers in their chosen subject areas.
By fulfillment of responsibilities in coursework and in field experiences, teacher candidates will demonstrate dispositions expected of those entering the teaching profession.
Candidates' ongoing reflective journal entries during enrollment in the teacher preparation program will demonstrate growth in understanding of national and state standards, and of the application of their program of studies to effective teaching practices.
As they build professional teaching portfolios during their teacher preparation program, candidates will include artifacts and reflections that demonstrate their progression towards meeting the Connecticut Common Core of Teaching Standards and the national program standards of their discipline, thus providing evidence of their readiness to assume responsibilities as classroom teachers.
View Courses and Curriculum
Education Minor
Students seeking to enter the initial teacher preparation program are encouraged to contact either the Director of Education Programs or the Certification Officer to discuss admission requirements.
Learn More
Interested in learning more about the diverse courses offered at Albertus?
The professors at Albertus go above and beyond what they do in the classroom; they are there for students for all aspects of their lives. I cannot imagine receiving the education I have received at Albertus anywhere else.
Esther Hartzell, B.A. '17, M.S. Ed./Literacy, '19
Education Masters Programs
The education program at Albertus has been amazing with preparing me for my future teaching career. Not only do the classes cover a wide variety of education topics and strategies, but the program itself allows for so many field experiences to ease us into the classroom setting.
Ashley David, '20, B.S. in Mathematics
We have Faith in Your Future
Become Part of the Albertus Education Community
Have questions about Education? Ready for the next step?
Let us know how we can help plan your future.
Request Education Undergraduate Information
Purposeful Vision & Direction
The Albertus Education Degree Mission Statement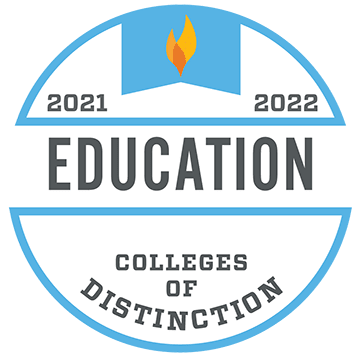 The mission of the education programs at Albertus Magnus College takes direction from the mission of the College, itself. Grounded in the Dominican tradition of seeking truth in all its dimensions, and with its demonstrated history of educating students in liberal studies, Albertus Magnus College welcomes its responsibility to society to prepare educators who are competent in their fields, skilled in the use of contemporary strategies and techniques, and humane in meeting the needs of their students. Thus, the mission of the education programs within the college is to foster a commitment on the part of its candidates to teach succeeding generations.
The vision is that graduates of the programs of education at Albertus Magnus College will do this by: establishing communities of learning such as those in which they, themselves, have been educated; acquiring the skills and strategies to excite in their students the love for learning that they inevitably must have themselves; and embracing the need to be life-long learners.