Why Study Sport Management at Albertus?
For those who love sports and are interested in an innovative, business-focused program, the Bachelor of Science in Sport Management at Albertus could be a great fit. Admiration for sports has turned into a large piece of our modern culture, and here at Albertus, we prepare students to take on the Sport Management major head-on by equipping them with business training and hands-on experience, along with theoretical knowledge in the sports industry.

What Makes Sport Management at Albertus Different?
Engaged
Students
Hands-on, experiential learning
Interdisciplinary perspectives
Emphasis on collaborative work
Great
Teaching
Personally invested professors
Small class sizes
Innovative, well-rounded programs
Resources and opportunities for research
Vibrant
Communities
Lively extracurricular activities
Campus-wide events
Service and community engagement
Successful
Outcomes
Active career counseling
Opportunity-building networks
Access to internships and professional experiences
The Albertus Sport Management Degree Program
With a Bachelor's in Sport Management, students will become equipped with the professional expertise needed to lead and promote sports marketing, operate arenas and stadiums, manage entertainment events, and more. Albertus helps connect students to meaningful internships that also prepare them to enter the competitive field of Sport Management.
Sport Management Student Perspective
Sport Management student Sabrina Pohlig '20 came to Albertus from West Palm Beach, Florida. In her Junior year, she completed an internship at People's United Center, a multi-purpose arena in Hamden, Connecticut. There, she focused on in-game marketing and fan engagement, and she also was a volunteer for the NCAA Frozen Four.
"Professor DeCarli taught me that hard work and dedication truly matter to become successful. To find something you are passionate about and make that your career, all you need is one moment, one chance, or one event to open up a door full of opportunities."
Sabrina was a Resident Assistant, Co-President of Student-Athlete Advisory Committee (SAAC), Class of 2020 Senator for Student Government Association (SGA), Vice President of Student Alumni Association (SAA), and a member of the Women's Lacrosse and Soccer Teams at Albertus Magnus College.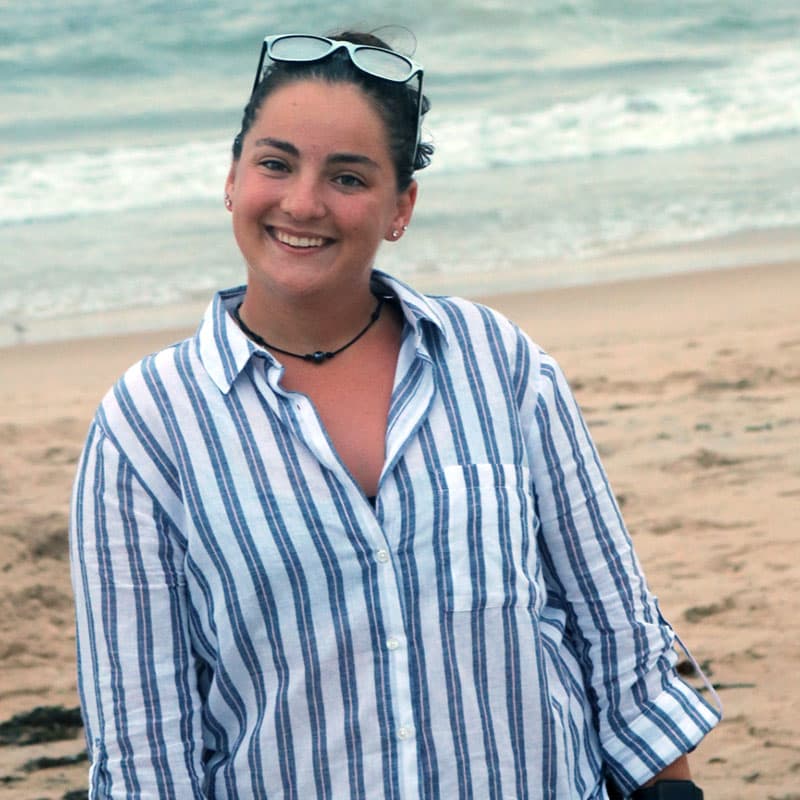 My experience at Albertus has been excellent. The faculty here at Albertus work with you one-on-one and are always there to help you. I have become close with the faculty, which helps with building a connection for future job opportunities.
Jason Monteiro '22, B.S. Sport Management
Meet Professor Kristen DeCarli
Dr. Kristen DeCarli is an Associate Professor in the Tagliatela School of Business and Leadership. She also serves as Co-Director of the Honors Program at Albertus Magnus. Dr. DeCarli teaches courses in sport management, business, management, and communications. She previously served as the Associate Director of Athletics and Sports Information Director at Albertus Magnus College from 2011-2015.
"I want to see students turn something that they are passionate about into a career. Our program helps prepare students for a job in the sport management field and we support them as they learn about and experience the many job opportunities the sports industry has to offer."
Prior to joining Albertus, Dr. DeCarli worked in athletic communications at the University of Connecticut, working with the famed UConn Women's Basketball, Men's Soccer, and Baseball programs in Storrs. During her time in the Albertus Magnus Athletic Department, she also served as the Senior Woman Administrator and held that position until the summer of 2020.

Professor DeCarli attended Endicott College where she graduated cum laude with a degree in sport management then earned her M.B.A. with honors from Albertus Magnus in 2014. Professor DeCarli also earned her Doctor of Business Administration (DBA) from California Southern University graduating summa cum laude in 2020.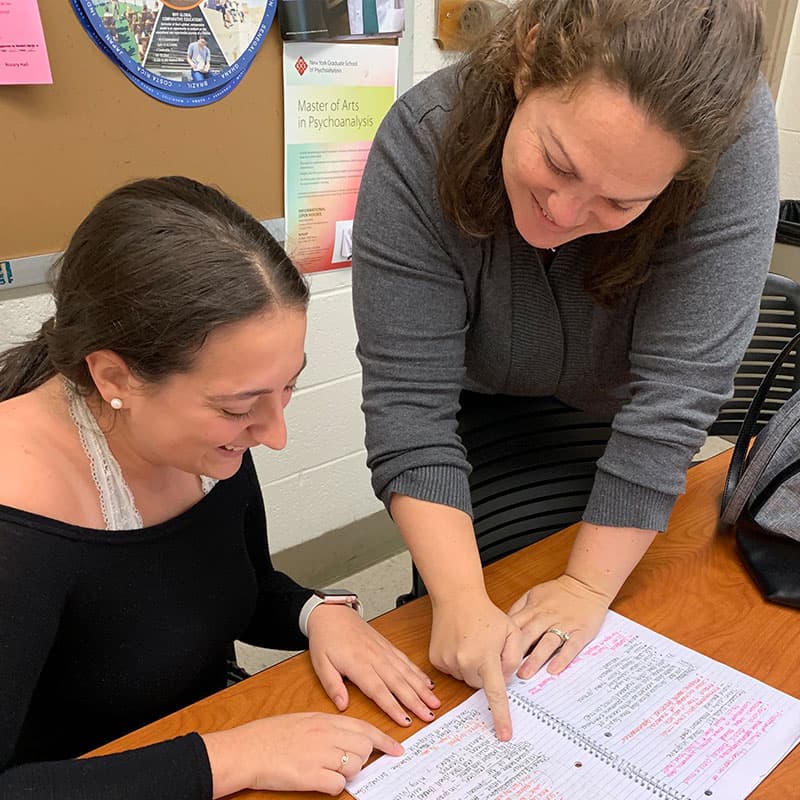 The Albertus Sport Management Faculty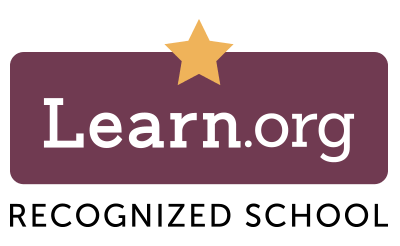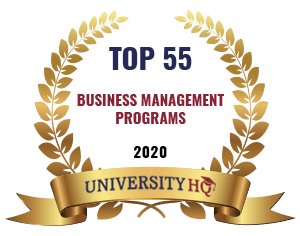 Where Will Your Sport Management Degree take You?
Among colleges with Sport Management degrees, Albertus prepares students with industry specific knowledge needed for their future careers. Those enrolled will develop a head for sport management opportunities in the industry. Students will learn the ins and outs of the world of athletics through skill sets in finance, management, law, marketing and media, and venue and event management. See below for a list of jobs in Sport Management.
Possible career paths with a Bachelor of Science degree in Sport Management include:
Athlete Development Specialist
Sports Marketing Executive
Business Operations Director
Tagliatela School of Business and Leadership
The Business Experience at Albertus Magnus College
Vision Statement
The Tagliatela School of Business and Leadership seeks to be a respected educational leader within the regional business community. We will provide high-impact academic programs and experiences aligned with in-demand fields. Our programs will challenge students to develop practical skills and personal values that empower them to succeed in a wide range of business professions.
Mission Statement
The mission of the Tagliatela School of Business and Leadership is to provide a superior business education in innovative, accessible and technologically advanced formats to students from diverse academic and socioeconomic backgrounds striving to be ethical, entrepreneurial and successful in a dynamic economy through quality teaching, service and engagement with the business community.
Our Core Values
Student-centered learning

Honesty

Mutual Respect

Competency-based educational focus

Technological Innovation

Business Community Engagement/Partnership
Learn more
Upon completing the program of study in Sport Management, students will:
Analyze and assess the leadership, management, and administration of national and international sports programs, services, agencies, and organizations;
Demonstrate an understanding of and critically assess legal concepts, principles, and theories in a sport context;
Apply marketing, communication, socio-cultural, and management concepts and associated knowledge, skills, and abilities to relevant sports industry projects;
Critically assess and exhibit appropriate and successful professional behaviors in leading and managing in the Sports Industry;
Communicate effectively in writing as appropriate to the sport management discipline and across the Sports Industry.
View Courses and Curriculum
Interested in learning more about the diverse courses offered at Albertus?
We have Faith in Your Future
Become Part of the Albertus Sport Management Community
Have questions about Sport Management? Ready for the next step?
Let us know how we can help plan your future.
Request Sport Management Undergraduate Information