Bachelor's of Science in Public Health at Albertus Magnus College
Save lives by solving big problems. A Public Health degree is designed to equip students with the analytical skills necessary to build and champion Public Health policies. It also provides an understanding of research methods and data analysis as well as the history and present status of public health systems.
Public health is more than crisis response; it is the science and art of preventing disease, prolonging life, and promoting human health through organized efforts and informed choices. The worldwide COVID-19 pandemic demonstrated just how interconnected the world and the spread of epidemic diseases can be.
Interdisciplinary by nature, the Public Health program covers a wide range of sociological, scientific, and mathematic approaches and seeks to improve standards of living, affect healthcare policy, and prevent looming crises.
The curriculum will help students develop and refine critical thinking and communication skills and land a job in an ever-growing and ever-in-demand field.
What Makes Public Health at Albertus Different?
Engaged
Students
Hands-on, experiential learning
Interdisciplinary perspectives
Emphasis on collaborative work
Great
Teaching
Personally invested professors
Small class sizes
Innovative, well-rounded programs
Resources and opportunities for research
Vibrant
Communities
Lively extracurricular activities
Campus-wide events
Service and community engagement
Successful
Outcomes
Active career counseling
Opportunity-building networks
Access to internships and professional experiences
The Albertus Public Health Degree Program
Students will undertake a practicum course and align what they learn in the classroom with real-world scenarios. The experience allows students to gain valuable experience in their field and apply it to a professional setting. Albertus students are workforce ready.

Careers in Public Health are on the rise and range from a Community Health Worker to Health and Safety Engineer to Environmental Specialist. So, if you're interested in clean air, safe drinking water, and access to health services – a career in Public Health could be for you.
Providing compassion that's needed in today's world
An emphasis on promoting healthy behaviors is expected to increase demand for Public Health workers. But it is more than care – it is the decision makers in government, hospitals, and social welfare. The Albertus Magnus College Public Health program builds upon a solid values and ethics based liberal arts education --providing the critical thinking skills and compassion that's needed in today's world.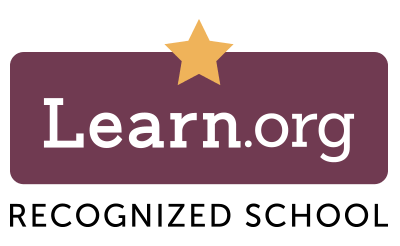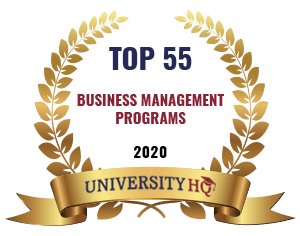 Where Will Your Public Health Degree take You?
Possible career paths with a Bachelor of Science degree in Public Health include:
Health and Safety Engineer
Environmental Specialist

Health and Medical Researcher
Clinical Research Coordinator
Health Education and Counseling
Child Development Specialist
The U.S. Bureau of Labor Statistics categorizes public health as a high-in-demand career. A degree in this field provides students with a pathway towards graduate programs in Public Health and Epidemiology. When supplemented by Medical School requirements, it provides an excellent course of study for Pre-Med students. Growth projection in this field is expected to be 17% from 2020 to 2030 – much faster than the average of all occupations – with salaries ranging from $52,000-$88,000 annually with employers being the government, private sector healthcare, academia, non-profits, and the military.
Tagliatela School of Business and Leadership
The Business Experience at Albertus Magnus College
Vision Statement
The Tagliatela School of Business and Leadership seeks to be a respected educational leader within the regional business community. We will provide high-impact academic programs and experiences aligned with in-demand fields. Our programs will challenge students to develop practical skills and personal values that empower them to succeed in a wide range of business professions.
Mission Statement
The mission of the Tagliatela School of Business and Leadership is to provide a superior business education in innovative, accessible and technologically advanced formats to students from diverse academic and socioeconomic backgrounds striving to be ethical, entrepreneurial and successful in a dynamic economy through quality teaching, service and engagement with the business community.
Our Core Values
Student-centered learning

Honesty

Mutual Respect

Competency-based educational focus

Technological Innovation

Business Community Engagement/Partnership
Learn more
We have Faith in Your Future
Become Part of the Albertus Public Health Community
Have questions about Public Health? Ready for the next step?
Let us know how we can help plan your future.
Request Public Health Undergraduate Information