Alumni Events
Upcoming Events
We invite our Alumni to join us for exciting upcoming events.
There are no events at this time. Advancement
Past Events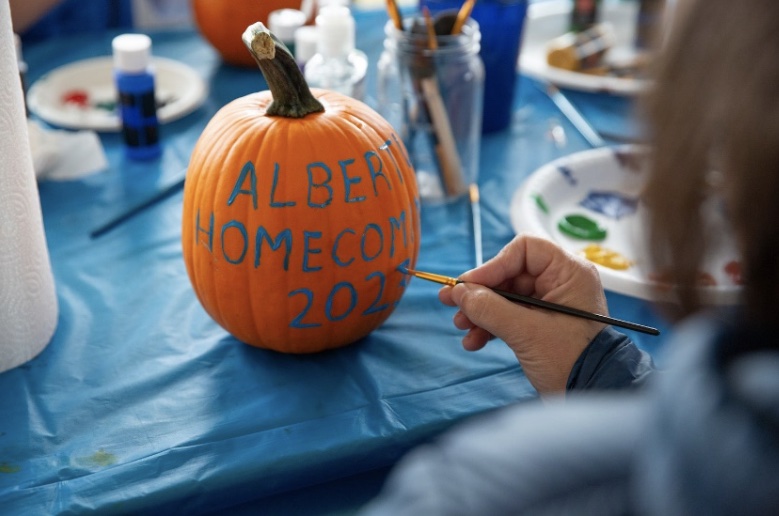 Homecoming & Family Weekend
Homecoming & Family Weekend 2023 was held on campus from October 14-15. There were special events and fun activities for everyone in the Falcon Family throughout the weekend – including Fall Fest at the Hospitality Tent, athletic games, Milestone Reunion gathering, food trucks, Mass in the Chapel, and much more.
Photos >
Video >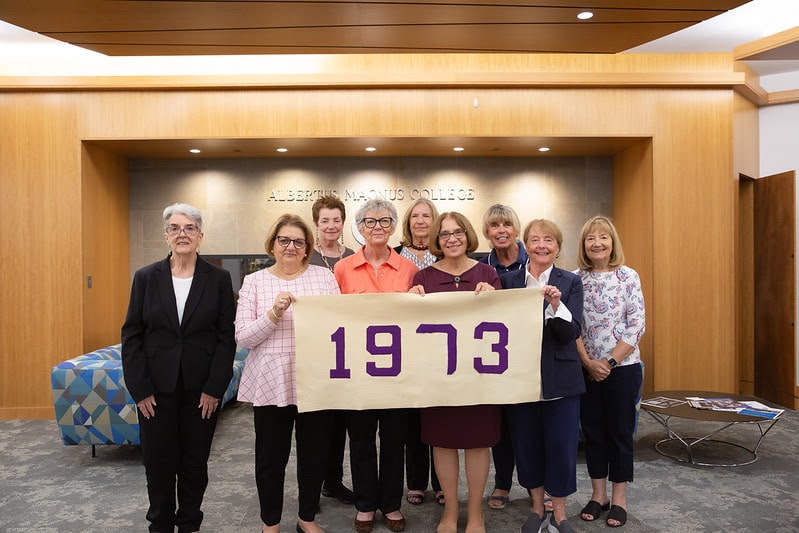 Golden Society Reunion
Golden Society Reunion was held on Saturday, September 16, 2023 to recognize graduates who have celebrated 50 or more years as dedicated and loyal members of the Alumni Association. A highlight of the day was the induction of the 50 th Reunion Class of 1973 into the Golden Society.
Photos >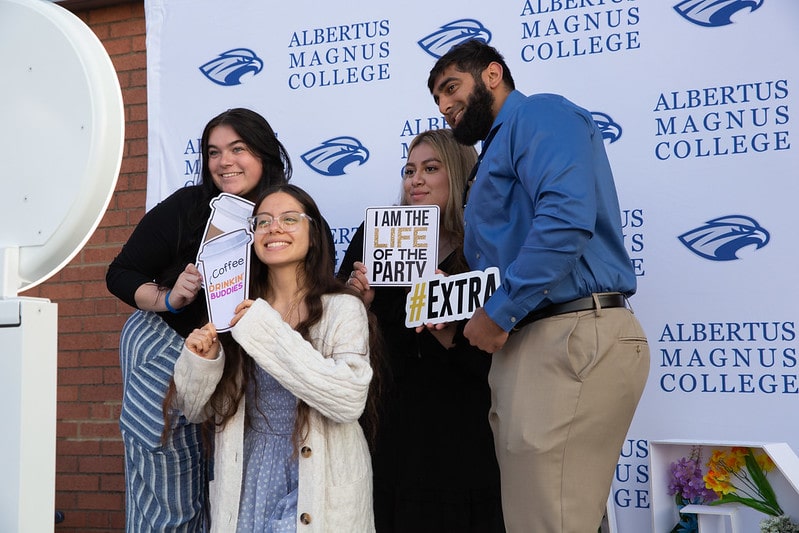 Annual Pons Party
The annual Albertus Magnus College Pons Party was held on Friday, May 19, 2023 to celebrate and welcome the Class of 2023 into the Alumni Association. Following the ceremony, there was a reception at Tabs on Deck.
Photos > | Video >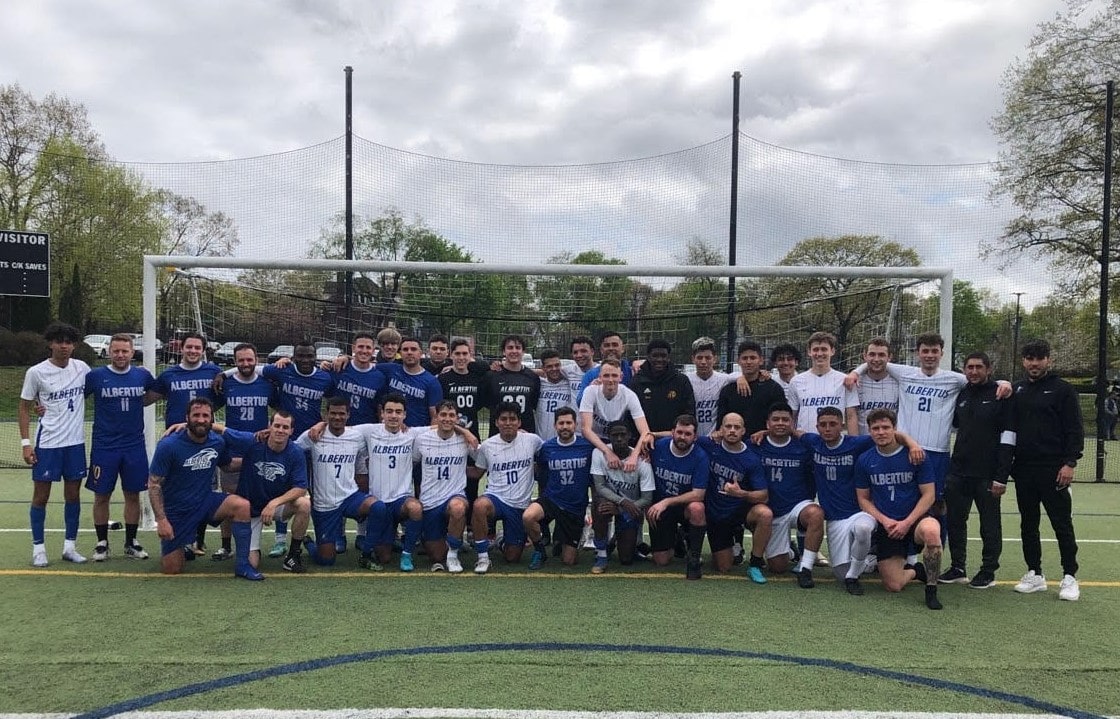 Albertus Men's Soccer Team Annual Alumni Game
The Albertus Men's Soccer Team held their annual alumni soccer game on Sunday, April 23. 15 alumni returned to campus for a friendly, but competitive, game against the current Albertus team.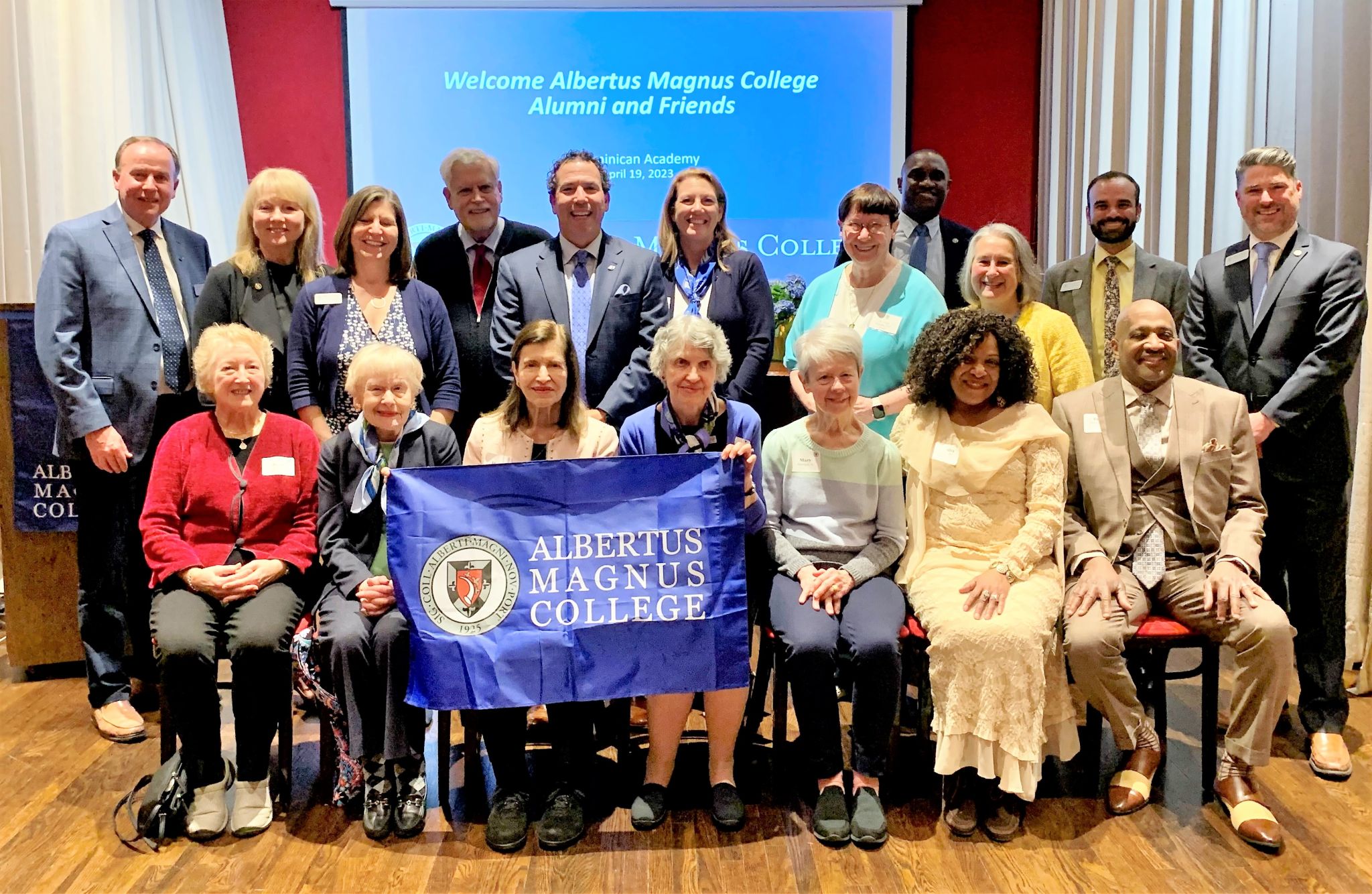 New York City Reception
Albertus Magnus College alumni and friends came together on April 19 at Dominican Academy in New York City to reconnect with one another and to hear from Albertus President Dr. Marc M. Camille. Top row, from left to right: Bruce Weckworth, Mary Young '91, Miriam Battista, Frank Gallinelli, President Camille, Dr. Rebecca Brogan, Sr. Joan Franks, O.P., Dominican Academy faculty member, Andrew Foster '12 M.A., Dr. Alexandria Egler, President of Dominican Academy, Steven Rignoli '16, '19 M.S., Kierran Broatch. Bottom row, from left to right: Jean Palmer Gallinelli '67, Arlene Fanucci Johnson '59, Helen Karageorge King '55, Veronica Massey '64, Mary Harrigan '61, Sandra McKinnie '17, '21 M.S., Brett Middleton '20.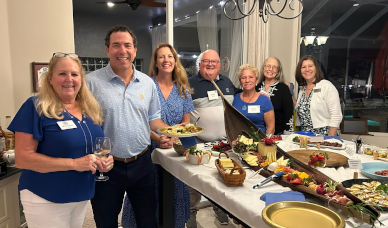 Tampa, Florida Reception
Mary Schiffer Jones '80 graciously hosted Albertus alumni and friends at her Tampa home on January 3. From left to right: Mary Schiffer Jones '80, President Camille, Dr. Rebecca Brogan, Kelly Jones, Linda Catalino, Dr. Regina Conklin '77, and Miriam Battista.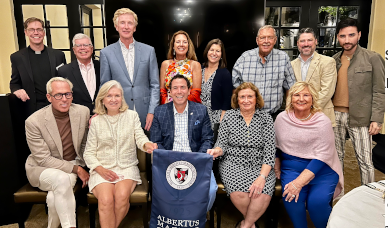 Palm Beach, Florida Reception
Albertus alumni and friends from the Palm Beach area gathered at the historic Brazilian Court Hotel on January 5. Top row, from left to right: Fr. Mark Haydu, Thomas Shields, Mark Kozak, Dr. Rebecca Brogan, Miriam Battista, Robert Wycinowski, Kierran Broatch, and Jeus Estrada. Bottom row, from left to right: Tim Quinn '88, Nancy Kozak '77, President Camille, Janice Shields '69, and Sheila Wycinowski '72.