Advanced Alternative Preparation (AAP) For Literacy Specialist in Reading/Language Arts Certification
This program is for experienced teachers who would like to become literary specialists. By earning this certification, teachers can complete the program in just 13 months of intensive study.

This program is a cohort study; both the experienced teachers and the faculty at Albertus work and learn together. Those who earn a reading specialist certification can advance their career by assisting the next generation of students to become more successful.
What Makes Advanced Alternative Preparation at Albertus Different?
Engaged
Students
Hands-on, experiential learning
Interdisciplinary perspectives
Emphasis on collaborative work
Great
Teaching
Personally invested professors
Small class sizes
Innovative, well-rounded programs
Resources and opportunities for research
Vibrant
Communities
Lively extracurricular activities
Campus-wide events
Service and community engagement
Successful
Outcomes
Active career counseling
Opportunity-building networks
Access to internships and professional experiences
The Albertus Advanced Alternative Preparation Degree Program
Teachers study for one month in the summer upon starting the program, complete other work back in their home districts, and return to Albertus for one more month to finish the program.
Create Your Flexible Online Education Schedule
Offered in an accelerated online format.
Get your Degree Online
Work from the comfort of your own home
Have the ability to work on assignments on your own time, at your own pace
...such a wonderful experience earning my reading certification at Albertus Magnus. I started a position as Ashford's reading/language arts specialist soon after receiving my certificate, and it has been everything I'd hoped it would be and more.
Samantha (Mandy) Makuch, AAP, 2012
Meet the AAP Instructional Program Coordinator
Tahlya Stevenson has worked in K-12 education for over 20 years, serving as a classroom teacher, literacy specialist, and instructional literacy coach. She holds 005, 102, and 097 Connecticut certifications, as well as degrees in mathematics, educational foundation policy development, and literacy. Tahlya is a Teacher of Year, Connecticut Writing Project Fellow, and SHU Teacher Leadership Fellow. Not only an AAP Albertus alum, Tahlya has served as a seminar leader for Albertus since 2019 and as the AAP Instructional Program Coordinator since 2021.
"Literacy is the key to opportunity and at the heart of all powerful teaching and learning. The AAP Program is a perfect blend of content, theory, and practice, helping educators strengthen their literacy understanding, while improving the lives of the students that they serve."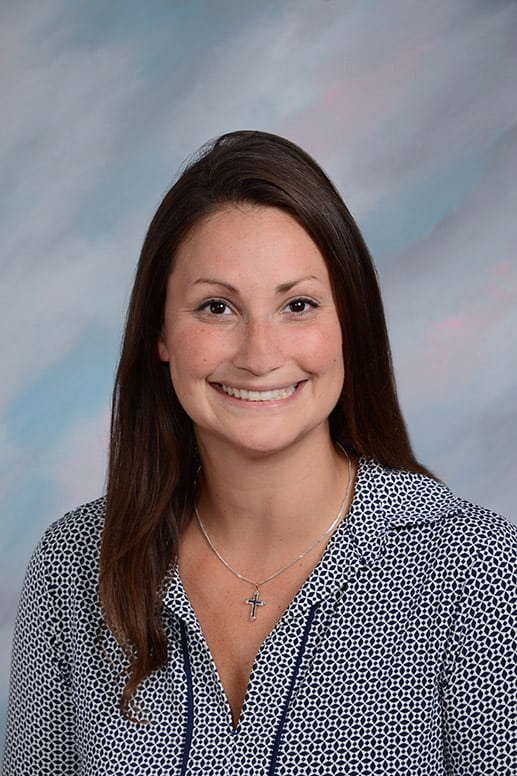 Coffee With The President
A Discussion of the AAP Program
Hear Former Program Director Saylor Heidmann in a conversation with College President Dr. Marc M. Camille
Where Will Your Advanced Alternative Preparation Degree take You?
Possible career paths with a cert in Advanced Alternative Preparation include:
Advanced Alternative Preparation Courses
The 13-month program consists of three parts: An initial summer includes instruction in theory and practice in the fundamentals of language and literacy, in assessment and evaluation pertaining to reading and language arts, and in coaching strategies. Also, during the initial summer, candidates complete the first supervised tutorial of a dyslexic student using the Japanese Lesson Study Model. The following academic year includes nine Saturday seminars designed to prepare participants to assume responsibilities as literacy specialists. In addition, candidates work under the guidance of an advisor to instruct and assess small groups of students, coach classroom teachers, shadow reading specialists, and reflect on a considerable amount of reading from a professional reading list. The third and final part of the program consists of a summer during which candidates complete the second supervised dyslexia tutorial practicum and work in teams to complete an assigned project related to research-based literacy instruction.

Objectives of the AAP are:
• To address the shortage of certified reading specialists
• To enable classroom teachers to acquire expertise in diagnosis, instruction, and assessment of literacy
• To provide remedial reading/remedial language arts specialists with coaching skills
• To improve literacy skills of Connecticut's school children.
View Courses and Curriculum
Interested in learning more about the diverse courses offered at Albertus?
What We will Need from you
Advanced Alternative Preparation Admission Requirements
To be admitted to the Advanced Alternative Preparation program, applicants must submit the following:
A completed application and a non-refundable application fee
Master's degree (or 30 credits beyond the bachelor's degree) from a regionally accredited college or university
Official transcripts from all universities or colleges attended
Proof of immunization in accordance with Connecticut State requirements
Valid Connecticut teaching certificate or eligibility for Connecticut teacher certification.
Three letters of recommendation, including one from a current administrator
Current resume and evidence of teaching full-time for five of the past eight years
Demonstration of strong written and oral communication skills
Essay
For non-native English speakers, minimum TOEFL score of 550 paper-based, 80 internet-based, or 213 computer-based
For applicants who intend to use Department of Veterans Affairs (VA) Educational Benefits
Military transcripts
Certification of Eligibility letter or, for reservists, Notice of Basic Eligibility
Veteran's Intent to Register form

Admissions Deadline
The AAP is a cohort program that runs on an annual basis, with the admissions deadline on March 15 each year.
All application materials should be sent to:
Cynthia O'Brien, Academic Affairs
Education Programs
cobrien1@albertus.edu
203-773-6998
Albertus Magnus College
700 Prospect Street
New Haven, CT 06511
Tuition
The AAP Program offers affordable tuition for those interested in advancing their experience in the field of education.
We have Faith in Your Future
Become Part of the Albertus Advanced Alternative Preparation Community
Have questions about Advanced Alternative Preparation? Ready for the next step?
Let us know how we can help plan your future.
Request Advanced Alternative Preparation Undergraduate Information
Request Advanced Alternative Preparation Graduate Information
Loading...
Professional Advanced Alternative Preparation Resources and Associations