Esports at Albertus Magnus College
Overview
Esports is a growing industry of competitive skilled gamers. Recognizing its popularity and market demand, Albertus created a Bachelor of Arts and Bachelor of Fine Arts in Game and Computer Arts in 2019, along with the Minor in Esports Administration and Management in 2021. A student-led Esports club was formed and Albertus partnered with CDW-G and Horizon AVL to magnify the exciting Esports experience to campus.
---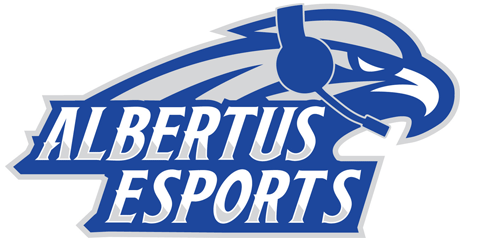 Interested in esports? Want to Learn More?
Sign up to learn more about esports club and programs at Albertus Magnus College.


---
Esports Camps at Albertus
Albertus Magnus College held its first ever Esports camp on July 14, 2021. It was an experiential day where participants learned how education, gaming, and Esports all fit together. During the day there was a talk from an Esports/gaming keynote speaker, as well as experiential components of participating in a tournament and designing your own 3d world.
Upcoming Camp
If you are interested in being placed on a waiting list for our future camps, please email admissions@albertus.edu.
---
Albertus In the News
Fox 61 Esports Coverage
Game on | Albertus Magnus esports camp is in play once again
CT Style - What Matters: Albertus Magnus WRAP - Esports
---
Interested in working in the booming and diverse Esports industry?
At Albertus, you can major in Game and Computer Arts, Business Management, Sport Management, Communications, and Computer Information Systems.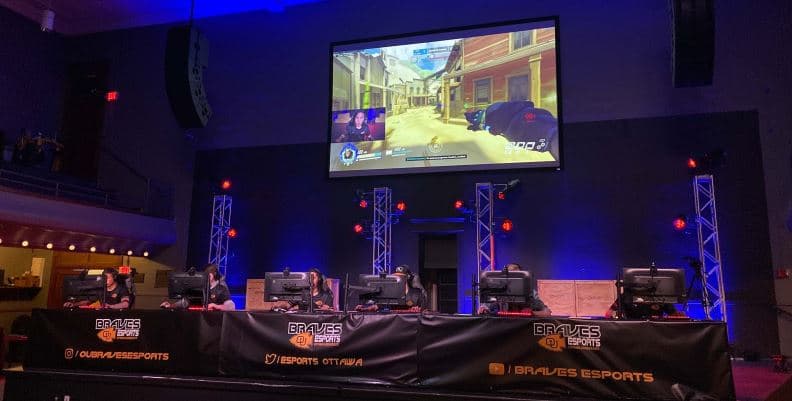 What is Esports?
Esports, or competitive video gaming, is a rapidly growing billion dollar industry. Competitors from all around the world compete in different titles such as Call of Duty, League of Legends, Rocket League, and Super Smash Brothers for potentially millions of dollars in prize money. Spectators can watch online or in person and teams are recognized and celebrated as passionately as traditional sport teams. In 2019, Esports titles saw 380 million people spectating worldwide.


Gaming and Esports Club at Albertus
The Gaming and Esports club is a community that meets weekly to engage in and celebrate all things gaming and Esports. The participants frequently play together and talk about things in the competitive gaming world, as well as the gaming world as a whole.
---
Coming Soon: Competition and Esports Venue at Albertus


Albertus is working to outfit room 105b in the campus center to be an Esports venue for students to compete, use recreationally, and as a specialized classroom. Although competitive teams are becoming more popular at colleges and universities, few have a dedicated space designed intentionally for Esports. In the coming years, Albertus will be looking to compete and network with other schools' esports programs in the greater New Haven area, throughout the northeast and even the U.S. through tournaments, leagues, and events.