Bachelor of Science in Supply Chain Management
A supply chain management degree takes the skills, knowledge, and tools needed to be a supply chain professional and integrates them into an engaging degree.

Today's business environment requires a critical understanding of all aspects of the supply chain. Regardless of whether you go on to work for a traditional retailer or a high-tech online company, it is essential to any industry to maximize the effectiveness and efficiency of the steps that assure a product matches customer demand. Companies that successfully manage their supply chain will achieve higher customer satisfaction and sustained profitability.

Interdisciplinary in nature, the Supply Chain Management program enables its students to bring different disciplines together to address complex, real-world problems.

The curriculum will help students develop and refine leadership skills, communication, and critical thinking. The program will focus on technical skills including logistics, model development, sourcing, procurement, negotiation, and analytics.


What Makes Supply Chain Management at Albertus Different?
Engaged
Students
Hands-on, experiential learning
Interdisciplinary perspectives
Emphasis on collaborative work
Great
Teaching
Personally invested professors
Small class sizes
Innovative, well-rounded programs
Resources and opportunities for research
Vibrant
Communities
Lively extracurricular activities
Campus-wide events
Service and community engagement
Successful
Outcomes
Active career counseling
Opportunity-building networks
Access to internships and professional experiences
The Albertus Supply Chain Management Degree Program
Students will undertake a practicum course where they will apply what they have learned to a real-world scenario. The practicum will align with their internship and be used in a project at their internship site. This experience will allow students to gain valuable experience in the field and apply their learning in a professional setting.

Careers for Supply Chain Majors are on the rise, being an essential function to various different types of companies and organizations. The average compensation for Supply Chain Managers is around $117,000. At the state level, there were approximately 1,060 supply chain management jobs in Connecticut in 2018 and that number is projected to grow 8.5% by 2028.
Listen to Dean William Aniskovich explain how supply chain issues brought about by the COVID-19 global pandemic have given insight into the vulnerabilities and need for growth in the industry.
Supply Chain Management Student Perspective
"[Albertus] professors are real life accomplished people who tie their personal experience as a professional and present it to the class. They all had hurdles and with perseverance they've overcome them. It was encouraging to hear their personal stories. Even after graduation, I still feel like the door is open and I can always reach out, should I need it."

Read Webster's Full Story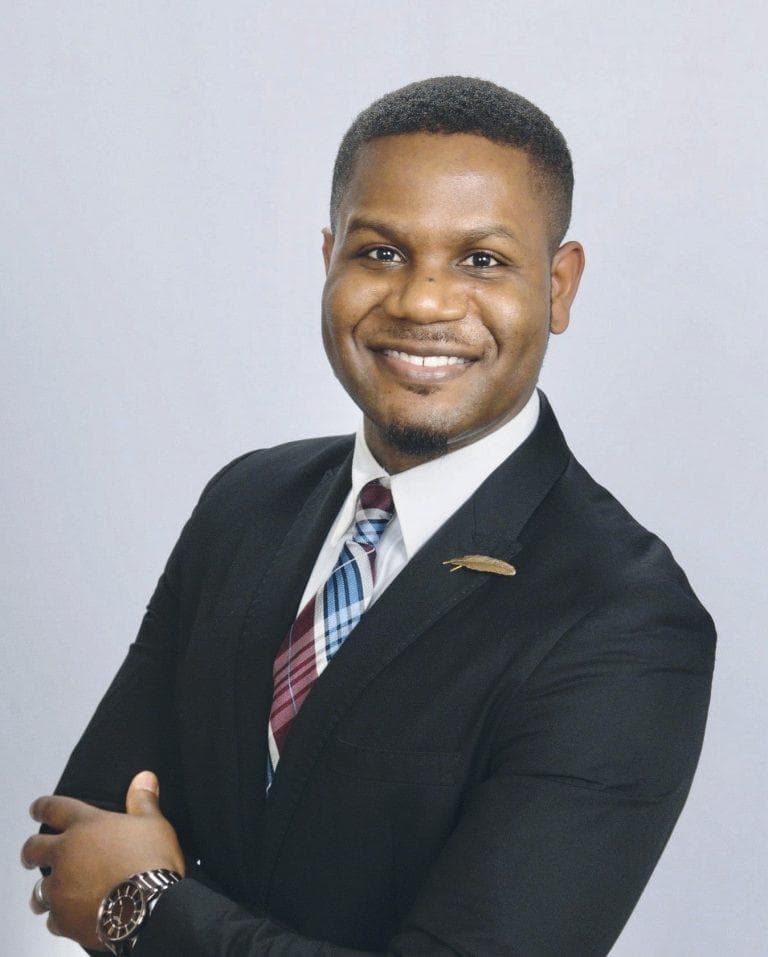 "The Albertus Magnus College Supply Chain Management program is built upon a strong liberal arts foundation which prepares students to be strong problem solvers and critical thinkers capable of analyzing data in practical ways."
William Aniskovich, J.D.
The Albertus Supply Chain Management Faculty
Where Will Your Supply Chain Management Degree take You?
The U.S. Department of Labor Bureau of Labor Statistics categorizes supply chain management professionals as logisticians, or, individuals trained to analyze and coordinate an organization's supply chain—the system that moves a product from supplier to consumer.
Possible career paths with a Bachelor of Science degree in Supply Chain Management include:
Warehouse Logistics Manager
Storage and Distribution Manager
Production, Planning and Expediting Clerk
Supply Chain Account Specialist
Clinical Supply Chain Manager
Tagliatela School of Business and Leadership
The Business Experience at Albertus Magnus College
Vision Statement
The Tagliatela School of Business and Leadership seeks to be a respected educational leader within the regional business community. We will provide high-impact academic programs and experiences aligned with in-demand fields. Our programs will challenge students to develop practical skills and personal values that empower them to succeed in a wide range of business professions.
Mission Statement
The mission of the Tagliatela School of Business and Leadership is to provide a superior business education in innovative, accessible and technologically advanced formats to students from diverse academic and socioeconomic backgrounds striving to be ethical, entrepreneurial and successful in a dynamic economy through quality teaching, service and engagement with the business community.
Our Core Values
Student-centered learning

Honesty

Mutual Respect

Competency-based educational focus

Technological Innovation

Business Community Engagement/Partnership
Learn more
Supply Chain Management Courses
The Supply Chain Management curriculum is integrated with several business majors offered within the Tagliatela School of Business. Each student will complete the core requirements for all business majors (24 credits) plus 24 credits in the Supply Chain Management Major.
The following three courses must be completed in a fully online format: Forecasting and Logistics, Sourcing and Operations, and Supply Chain Management Practicum (Capstone Course).
By the completion of this major, students will demonstrate the ability to:
Understand the core areas of business: accounting, management, marketing, economics, and finance.
Describe fundamental supply chain management concepts.
Discuss the foundational role of logistics as it relates to transportation and warehousing.
Align the management of a supply chain with corporate goals and strategies.
Apply a variety of techniques to assess and resolve supply chain problems including lean inventory management, six sigma processes, and operational flow strategies.
Analyze and improve supply chain processes.
Assess a client's long-term and short-term goals in order to design beneficial digital marketing strategies.
View Courses and Curriculum
Interested in learning more about the diverse courses offered at Albertus?
We have Faith in Your Future
Become Part of the Albertus Supply Chain Management Community
Have questions about Supply Chain Management? Ready for the next step?
Let us know how we can help plan your future.
Request Supply Chain Management Undergraduate Information
Request Supply Chain Management Adult Undergraduate Information
Loading...