Master of Public Administration
The Albertus Magnus College Master of Public Administration (MPA) is a 36-credit degree program designed for working professionals seeking a long-term career working for nonprofits, non-governmental organizations (NGOs), or government agencies. The MPA program is based on an interdisciplinary approach that enables students to lead, implement policy, solve problems, and improve efficiency in nonprofit organizations, institutions, and different levels of government.
What Makes Master of Public Administration at Albertus Different?
Engaged
Students
Hands-on, experiential learning
Interdisciplinary perspectives
Emphasis on collaborative work
Great
Teaching
Personally invested professors
Small class sizes
Innovative, well-rounded programs
Resources and opportunities for research
Vibrant
Communities
Lively extracurricular activities
Campus-wide events
Service and community engagement
Successful
Outcomes
Active career counseling
Opportunity-building networks
Access to internships and professional experiences
Create Your Flexible Master of Public Administration Schedule
Offered in an accelerated format, most students can complete their Master of Public Administration degree in a year and a half while only having to take two classes at a time.
Students choose between the following:
Online
Take 1 to 2 classes every 8 weeks
Work from the comfort of your own home
Have the ability to work on assignments on your own time, at your own pace
Blended
Take 1 to 2 classes every 8 weeks
Classes are a combination of in-class session and online assignments
Attend class on campus one night per week, while all other assignments are done from the comfort of home
Benefit from in-class discussions while completing projects and assignments from home
FLEX
Choose to take classes in either a blended or online format
Select the format that works best for you every time you register for a new course
My experience was very pleasant while doing the MPA program. The classes were well structured and the instructors are there to help you every step of the way.
Evell Concepcion, Bachelor of Science in Computer Information Systems '12, Master of Business Administration '14, Master of Public Administration '20
The Albertus Master of Public Administration Faculty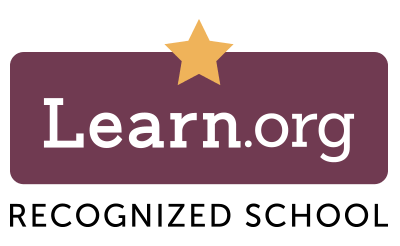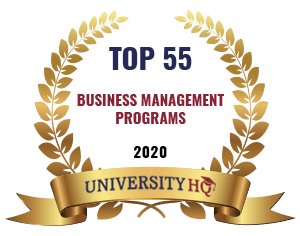 Where Will Your Master of Public Administration Degree take You?
According to the U.S. Bureau of Labor Statistics, the nonprofit sector is the third largest industry in the U.S. and there are 30,000 nonprofit organizations in the state of Connecticut. The Albertus Magnus College Master of Public Administration program is intended to prepare students for productive and rewarding careers in nonprofit management and public sector organizations.
Possible career paths with a Master of Science degree in Master of Public Administration include:
Public/government sector
Public Program Coordinator or Manager
Urban or Regional Planner
Nonprofit sector
Community Education Coordinator
Social Justice Coordinator
Private sector
Manager of Community Partnerships
Public Program Implementer
Policy Research Associate
Master of Public Administration Courses
The MPA program has two components. The first component requires seven core courses that provide a student with the basic concepts and methods of public administration. The courses offer an experiential learning opportunity in the community as well as an examination of quantitative tools for policy analysis that leads to a capstone project. The second component requires the completion of five elective courses, all suited to the student's career interests or particular substantive area:
Students who successfully complete the MPA should be able to demonstrate:
Lead and manage nonprofit and public sector initiatives;
Participate and contribute to the policymaking process;
Analyze, synthesize, think critically, solve public problems and make decisions;
Articulate and apply a public service perspective;
Communicate and interact productively with a diverse and changing workforce and Citizenry.
Required Core Courses - 21 Credits
MP 500
Introduction to Public Administration
This course is a basic introduction to public administration. The course will focus the students on the theory and practice of the administration and management of nonprofit and public sector organizations and operations as well as politics, policy, and the bureaucracy. Topics include the role of bureaucracy in the political process, theories of public organizations, bureaucratic discretion and accountability, policy implementation, and the changing nature of public administration. (3 credits)
MP 504
Labor-Management Relations
In this course students will be introduced to the basic issues that arise in the public sector collective bargaining process. Students will explore the evolution of labor-management relations and learn the importance of establishing and maintaining a strong, productive relationship between labor and management. (3 credits)
MOL 506
Organizational Behavior
This course focuses on the study of behavioral issues and concepts faced by organizations and individuals in the organization. The course focuses on the macro level issues faced by organizational stakeholders in the ever-changing environment. Learners will investigate concepts and theories of motivation, organizational culture, employee development, and the like, and come away with knowledge of the processes and theories of effective organizational dynamics. (3 credits)
LDR 512
Ethical Issues in Public Administration
This course explores how ethical considerations are integrated in public policy choices. The social and moral aspects of decision making will also be discussed. Students will be required to analyze realistic problems from these perspectives. The course will also treat the legal, regulatory and political obstacles to ethical policy choices. The impact of technology on ethical decision-making will be addressed as will achieving an "ethical consensus" in the policy-making process when society is divided by differing values and polarized political opinions. (3 credits)
MP 581
Implementing Public Policy
Students will work with community partners in the New Haven area in an experiential setting. Course will investigate how domestic policy, especially social welfare policy, is implemented, tracing policy from federal laws to administrative agency regulations and the local implementation of the program. This course is intended to expose the student to practical problems of implementing policy and the solutions required at a grassroots level to assure success. (3 credits)
MB 611
Quantitative Research for Managers
This course focuses on the application of quantitative analysis in the business environment. The concepts covered include probability distributions, decision analysis, regression analysis, forecasting techniques, linear programming, sensitivity analysis, project management, and simulation models. These concepts provide quantitative skills for research used in completing the applied research project in MP 630. (3 credits)
MP 630
Applied Research Project
The culminating project for the Master of Science in Public Administration will have students apply the research skills they learned throughout the program to complete a research project of their choosing. Students will develop a research methodology best suited to the problem they identify. Students will collect data and tabulate (quantitative or qualitative) and use their findings to present recommendations. The project will include a literature review, methods section, data collection and analysis, and recommendations. (3 credits)
Five Elective Courses - 15 Credits
MOL 505
Moral Leadership: Defining the Character of Individuals in Organizations
In this course we will explore two important and related topics: leadership and ethics in organizations. Questions that will be explored include: What roles do leaders play in shaping the culture and in shaping what is considered right and wrong within the organization? How can one learn to make right vs. right decisions and explain their decisions to others? (3 credits)
LDR 508
Servant Leadership
This course is designed as a study of the theory and practice of Servant Leadership. It is also an exploration of how students can apply Servant Leadership in their own lives. Students will explore the gulf between those who lead in order to serve others, and those who lead in order to serve self. This exploration will be undertaken from a variety of angles. Students will trace the origins of the Servant Leader concept and will explore modern-day examples of Servant Leadership in action through the writings of top management thinkers. Students will tie it all together by constructing practical applications of the Servant Leader theory to be used at work, school, and/or in their personal lives. (3 credits)
MP 509
Special Topics in Public Administration
This course will prepare students to be able to develop competitive grant proposals for both government and private foundation funders. Topics covered include: establishing development goals, identifying grant opportunities, developing major-gift campaigns, and aligning fundraising strategies and goals with institutional mission. (3 credits)
MOL 510
Human Resource Management in a Changing Environment
This course is a study of techniques and skills necessary to manage and effectively guide human resources in a rapidly changing technological environment. Emphasis is on formulation and implementation of strategies to understand, guide, and develop human resources within the modern organization. It covers analysis of humanistic and ethical issues facing management and employees in the changing workforce and behavioristic concerns as experienced within organizations. (3 credits)
MP 511
Grant Writing
This course will prepare students to be able to develop competitive grant proposals for both government and private foundation funders. Topics covered include: establishing development goals, identifying grant opportunities, developing major-gift campaigns, and aligning fundraising strategies and goals with institutional mission. (3 credits)
MP 507
Urban Policy
In this course students will examine unique policy challenges in cities. Students will analyze how public policies have helped address, compounded or been adapted to those challenges. Students will learn how to evaluate policy outcomes through the utilization of such concepts as sustainability, resilience and environmental justice. (3 credits)
LDR 512
Leadership and Diversity
This course will enable students to understand the importance of valuing and managing the diversity of people. Students will be asked to challenge themselves and their ideas as they work through different workplace issues related to diversity and leadership, looking at issues from the viewpoint of a leader. Critical thinking will be essential when it comes to examining ideas, feelings, and plans related to diversity and leadership issues. Patience and tolerance of ideas and each other will be key. (3 credits)
MOL 514
Conflict Resolution
The meaning of conflict resolution adopted in this course is focused on peaceful, nonviolent mechanisms, spanning formal and informal interactions and bargaining between disputants to reach procedural and substantive solutions. Levels of conflicts and resolution settings are often differentiated by identifying the adversaries, whether they are nation-states, ethnic groups, business or political organizations, community groups, neighbors, or individuals. We will examine these perspectives in order to understand various layers where conflicts arise, and to make comparisons across issues and participants noting similarities and contrasts in resolution manner, effort, and achievement. (3 credits)
MB 515
Economic Theory and Application
This course explores the basic concepts of macroeconomics and microeconomics with an emphasis on applying these theories to management decision making. Students will examine issues involved in operating effectively in a market-oriented economy and the measurement of economic performance. Topics include: national income and aggregates, fiscal and monetary policy formation, and price and output determination under various competitive situations. Through course assignments, students will demonstrate analytical skills as well as effective communication skills. (3 credits)
MB 520
Accounting Concepts
This course is designed to introduce students to the language of business. Students will learn the conceptual foundation of financial accounting and financial reporting of business activities. Assignments will focus on the development of insight about accounting in terms of measuring, recording, reporting, and interpreting economic transactions. Topics will include accrual and cash-based measurements of profitability and financing, investing, and operating activities of businesses. This course will emphasize accounting or decision-making and the importance of ethics for business and accounting. (3 credits)
MP 550
Performance Measurement & Management | Special Topics in Public Administration
In recent years many managers in both the public and non-profit sectors have expressed a need for employees with expertise in performance measurement and management. This course is designed to give students the knowledge and tools needed to develop the expertise that managers are demanding. It focuses on how performance is becoming increasingly important in public and non-profit settings, and explores performance–based management approaches. It will cover not only how to identify appropriate measures, but also how to implement a performance measurement system and manage for performance. Emphasis will be on establishing performance measurement systems; identifying, collecting and analyzing performance information; presenting results of performance analysis; and utilizing performance information. Management tools covered will include benchmarking, performance dash boards, and balanced scorecards. (3 credits)
MB 614
Info Systems for Managers
This course examines the principles and issues of managing an information systems service function in a business. Current technologies available for computing and communicating will be explored from the viewpoint of a manager. Students will develop an understanding of how to select the most appropriate technology to meet a particular information need. Topics to be considered include training, evaluation, security, and ethical issues. Case studies will be used to provide examples. (3 credits)
MB 643
Principles of Project Management
Covers organizational issues, the project lifecycle, project management process groups (initiating, planning, executing, controlling, closing), knowledge areas (integration, cost, quality, scope, time, risk, communications, resource management, procurement), the role of the project manager, and the importance of documentation management. (3 credits)
MB 646
Healthcare: Law, Policy, and Systems
This course will examine the history and structure of the U.S. health care system as well as current trends and issues. The course will assess the impact on stakeholders within the healthcare system of legal, regulatory and health policy developments. Legal oversight, government regulation and health policy will be the viewed from within the provider, payer and patient system perspectives, with case studies utilized to allow students the opportunity to assess the changing relationships among these stakeholders within the changing and dynamic health care industry. (3 credits)
MB 651
Government and Nonprofit Accounting
This course is designed to provide a framework for understanding the special accounting and reporting requirements of nonprofit organizations. Students will examine the characteristics of governmental and nonprofit accounting with an emphasis on various fund types and account groups. Topics will include reporting, budgeting, and auditing concepts and practices. The ethical and legal issues faced by nonprofit organizations will be examined. (3 credits)
Interested in learning more about the diverse courses offered at Albertus?
I believe the classroom experience should be one in which innovative ideas are exchanged and shared. I am a strong advocate of experiential learning through practicum experiences at both the undergraduate and graduate level, whereby students are given an opportunity to apply theory to practice in solving real-life problems.
Patricia Birungi, Ph.D., Director, Master of Public Administration Program
What We will Need from you
Master of Public Administration Admission Requirements
To be admitted to the Master of Public Administration program, applicants must submit the following:
A completed application and a $50 non-refundable application fee;
A Bachelor's degree from a regionally accredited college or university with a minimum cumulative G.P.A. of a 3.0 on a 4.0 system;
Official transcripts reflecting conferral of prior degree (a minimum of a bachelor's degree for master's programs.) All transcripts are to be submitted from the original institutions;
Proof of immunization in accordance with Connecticut State requirements;
Two letters of recommendation from former professors and/or professional associates;
An essay (500–600 words, double spaced) explaining professional career interests, reasons for applying to the program, and educational expectations of the program;
For applicants who intend to use Department of Veteran Affairs (VA) Educational Benefits

Military, university and college transcripts
Certification of Eligibility letter or, for reservists, Notice of Basic Eligibility
Veteran's Intent to Register form;

For non-native English speakers, minimum TOEFL score of 575 paper-based, 80 internet-based, or 213 computer-based.
You can't look at government and nonprofit sectors without knowing that our communities could use a generation of students who are equipped to meet the demands of public policy in an ethical and responsible way.
Professor William A. Aniskovich, J.D.
We have Faith in Your Future
Become Part of the Albertus Master of Public Administration Community
Have questions about Master of Public Administration? Ready for the next step?
Let us know how we can help plan your future.
Request Master of Public Administration Undergraduate Information
Request Master of Public Administration Graduate Information
Loading...
Purposeful Vision & Direction
The Albertus Master of Public Administration Degree Mission Statement
Vision Statement
The Tagliatela School of Business and Leadership seeks to be a respected educational leader within the regional business community. We will provide high-impact academic programs and experiences aligned with in-demand fields. Our programs will challenge students to develop practical skills and personal values that empower them to succeed in a wide range of business professions.
Mission Statement
The mission of the Tagliatela School of Business and Leadership is to provide a superior business education in innovative, accessible and technologically advanced formats to students from diverse academic and socioeconomic backgrounds striving to be ethical, entrepreneurial and successful in a dynamic economy through quality teaching, service and engagement with the business community.
Our Core Values
Student-centered learning
Honesty
Mutual Respect
Competency-based educational focus
Technological Innovation
Business Community Engagement/Partnership