New Director of Athletics Named at Albertus Magnus College
Michael Kobylanski Will Lead NCAA Division III Falcons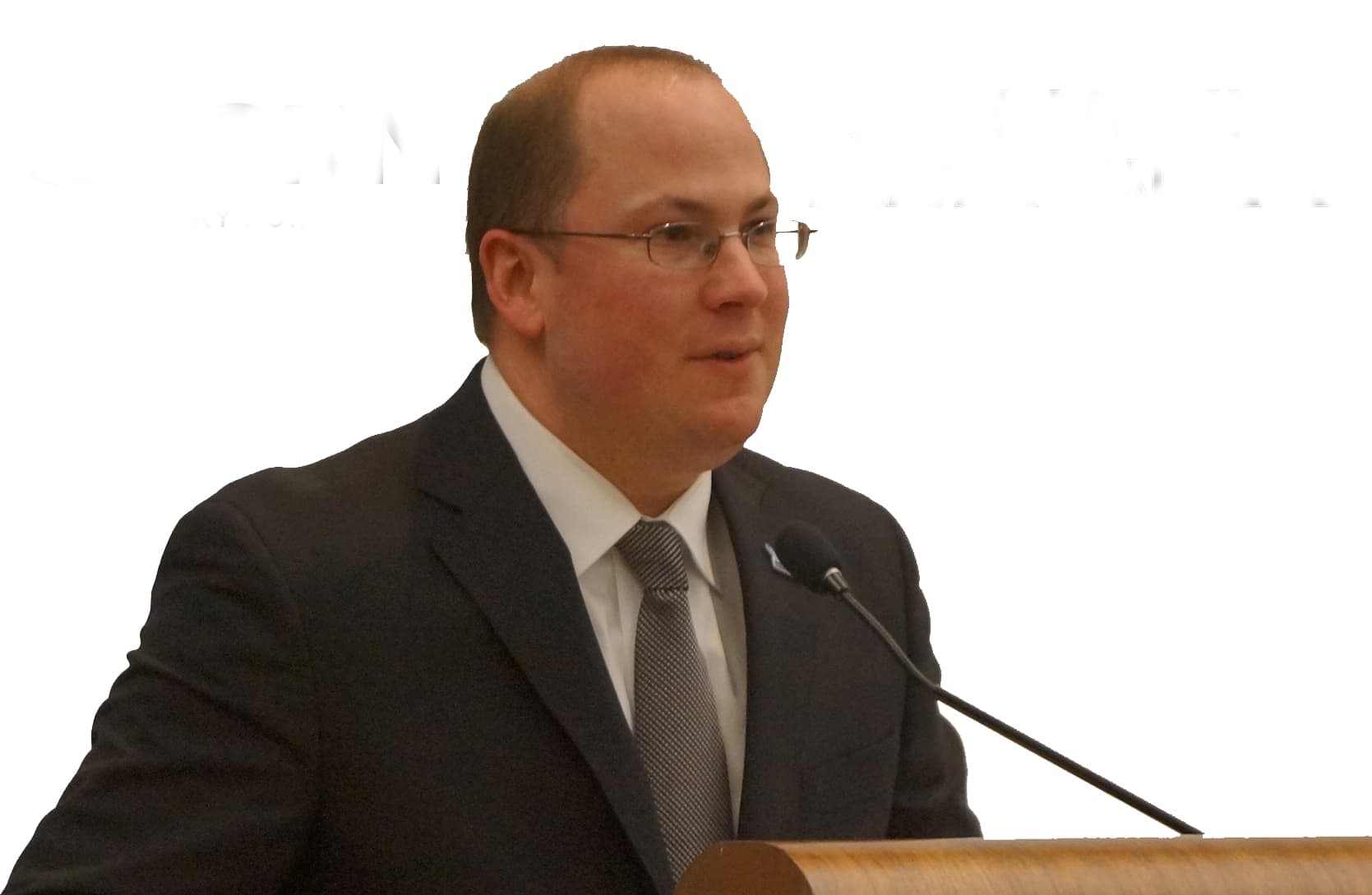 New Haven, Conn, June 6, 2022 – Albertus Magnus College is pleased to announce Michael Kobylanski has been selected as Director of Athletics for the College's NCAA Division III athletics programs, which currently fields teams in 16 sports. Kobylanski, who was selected after a comprehensive, national search, will assume his new role starting July 11.
A resident of Cheshire, Conn., Kobylanski, who brings 21 years of athletic administration experience to the Falcons' athletic department, was most recently the Athletics Director at the University of Connecticut, Avery Point in Groton. In this role, he was a member of the campus Senior Leadership Team and was responsible for all aspects of the intercollegiate athletics program, along with campus waterfront programming, recreation, and intramurals. There, he developed and fostered a culture of academic success amongst the student-athletes, which peaked with an average cumulative student-athlete academic year GPA of 3.3. Kobylanski also developed numerous initiatives within the UConn Avery Point athletic department and the larger campus community, while also forging ahead with several new partnerships in Southeastern Connecticut.
Prior to his four years at UConn, Kobylanski spent 11 years as Associate Director of Athletics/Communications at Southern Connecticut State University in New Haven, and six years prior to that at Quinnipiac University in Hamden.
"I'm excited to bring my passion and experience to the Albertus Athletics Department to provide leadership for the College's dedicated, talented coaches and staff and passionate, diverse student-athletes. I've long admired Albertus Magnus College and its athletics program, and I'm honored to be able to continue building on its tradition of success, in competition and in the classroom. I look forward to hitting the ground running, engaging with the internal Albertus community and throughout greater New Haven to build awareness and to deepen collaborative partnerships," said Kobylanski.
"As the strong pool of potential candidates took shape, Mike Kobylanski from his first interactions with our community demonstrated an authentic passion for the student-athlete model we champion at Albertus Magnus College, and his breadth of experience and innovative ideas made him the ideal individual to lead the program in the years ahead," said Albertus President, Dr. Marc M. Camille.
"This is an exciting moment of transition and opportunity for Albertus Athletics. With Mike we have the right individual to continue growing our programs, their competitive successes, and our commitment to graduating student-athletes prepared for meaningful careers," said Albertus Vice President for Enrollment Management and Marketing, Andrea Kovacs. "In preparing to pass the torch to a new leader, I am grateful for the many contributions made by retired Albertus Athletics Director Jim Abromaitis, and to Nick Wajnowski for bridging the gap and serving as the Interim Director."
Over the past nine years, the number of varsity athletic teams at Albertus has expanded – adding women's field hockey and swimming and diving; and to the men's teams, ice hockey, golf, and most recently, swimming and diving. The staff grew with new coaches, sports marketers, athletic trainers, student success mentors, and graduate assistants. Albertus athletics facilities also have improved, including upgrades to the Cosgrove, Marcus, Messer Athletic Center's training facilities, renovations to the pool, the addition of permanent bleachers and a "jumbotron," and the construction of the Shea Softball Complex in the heart of the campus. Collaborative partnership initiatives have facilitated Hamden's Rochford Field to be the home of Albertus baseball, Hamden's New Haven Country Club to be the home of Albertus golf, and the City of New Haven's Ralph Walker Ice Rink to be the home of Albertus ice hockey.
About Albertus Magnus College
About Albertus Magnus College: Albertus Magnus College, founded in 1925, is a Catholic College in the Dominican tradition. It is recognized by external rankings such as US News & World Report Best Colleges, Money Magazine, and the Wall Street Journal/Times Higher Education. The College has an enrollment of 1,500 students in its traditional undergraduate program, accelerated adult degree programs, and 12 graduate programs, including a new Master of Public Administration and the only Master of Arts in Art Therapy and Counseling program in Connecticut. In the last year, the College received two significant Federal grants in support of student success and well-being: a $300,000 grant from the Department of Justice and a $1.9 million Title III grant from the Department of Education.