National Association for Campus Activities Honors Two from Albertus Magnus College
Erin Morrell and Miriam Chenaif Randall Recognized
New Haven, Conn, January 20, 2022 – Albertus Magnus College is pleased to announce that two members of the Falcon Family earned 2022 Achievement Awards from the National Association for Campus Activities (NACA). This organization empowers its members to amplify the campus experience through inclusive learning, meaningful connections, and engaging entertainment that transforms college communities.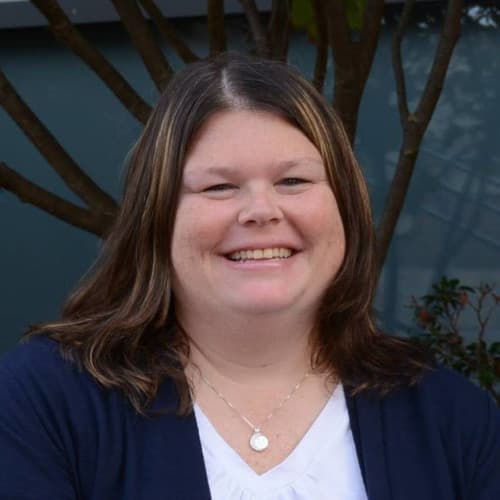 Erin Morell
Associate Dean for Student Engagement and New Student Orientation
Associate Dean for Student Engagement and New Student Orientation, Erin Morrell, received the Founders Award, the association's highest honor. It's given to those individuals who, over the years, have exemplified the standards of professional integrity and conduct, have achieved stature in their profession or academic pursuits, and have worked to further the field of campus activities programming. Morrell has 20 years of student affairs experience spanning a variety of areas including student government, leadership, and student employment.
"I'm completely humbled and honored to be receiving NACA's highest award. I am even more touched to have been nominated by my friends and colleagues that I have worked with over the years as a NACA volunteer through a variety of roles, both regionally and nationally. Being a part of NACA has meant so much to me throughout my career and I hope to continue to share my talents both with NACA and the field of Campus Activities for years to come," said Morrell, a resident of Meriden.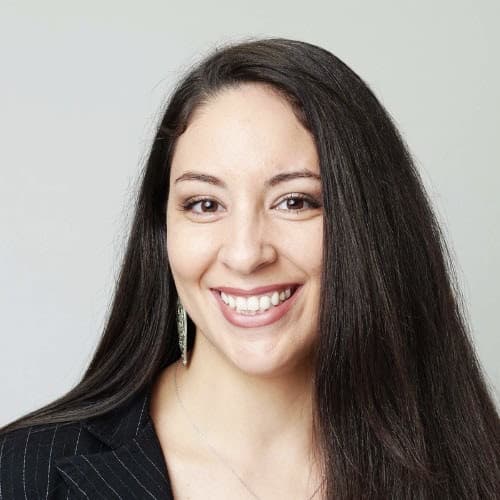 Miriam Randall
Coordinator for International Student Services and Engagement
Coordinator for International Student Services and Engagement, Miriam Chenaif Randall, received the Outstanding Diversity Achievement Award which recognizes individuals who positively contribute to the development of programs and services promoting cultural diversity, understanding, and/or awareness. Randall has worked in this field for more than six years and is passionate about advocating for diversity as well as cultural sensitivity.
"Each diversity initiative made has required collaboration and buy-in from the Student Affairs Office as well as the College as a whole. Working at Albertus, we are exposed to various backgrounds and I am thrilled to be able to work with and for our diverse group of students to ensure they're represented," shared a humbled Randall, a resident of Portland.
Student Government Association Vice President Tayyeb Hamid '23 shared his reaction to what he called well deserved honors for both women. "I owe my leadership start-up to Erin for selecting me to be a part of the Leadership Immersion Program which has sprouted yet another seed into our Albertus Community. Miriam's smile and willingness to help has always been something that I admire and will take as a page into my book as well," he said.
President of the Campus Activities Board Amina Khokhar '22 recently earned the Student Leader Award from NACA. She added, "Erin is a wonderful club advisor and always advocates for students. She has shaped my experience here at Albertus. Miriam cares so much for her students and shows the upmost respect and compassion for them."
The awards will formally be presented in February.
About Albertus Magnus College
About Albertus Magnus College: Albertus Magnus College, founded in 1925, is a Catholic College in the Dominican tradition. It is recognized by external rankings such as US News & World Report Best Colleges, Money Magazine, and the Wall Street Journal/Times Higher Education. The College has an enrollment of 1,500 students in its traditional undergraduate program, accelerated adult degree programs, and 12 graduate programs, including a new Master of Public Administration and the only Master of Arts in Art Therapy and Counseling program in Connecticut. In the last year, the College received two significant Federal grants in support of student success and well-being: a $300,000 grant from the Department of Justice and a $1.9 million Title III grant from the Department of Education.