Mystics. Magnus. And Meister
Albertus Magnus College Holds New, Free Lecture at Meister Eckhart Center for Catholic and Dominican Life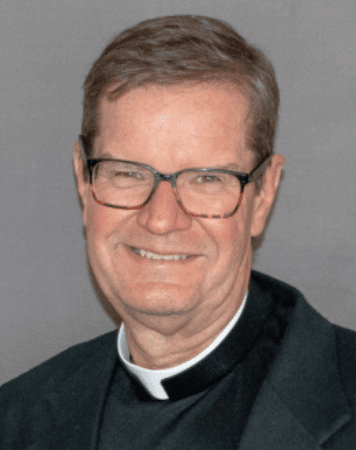 Fr. Michael Demkovich

New Haven, Conn., February 2, 2022 – Albertus Magnus College invites you to a presentation by Fr. Michael Demkovich, who will offer an introduction to Meister Eckhart's life, ideas, and relevance to pressing questions of today.
Who: In-person Guest Presenter: Fr. Michael Demkovich, author and trustee of Meister Eckhart Society. What: The Meister Eckhart Center for Catholic and Dominican Life Lecture:
Introducing Meister Eckhart: Dating a Mystic.
When: Wednesday, February 9, 2022 at 5:00 pm.
Where: Behan Community Room at the Hubert Campus Center, 305 Huntington Street, New Haven, CT. (Seating is limited for in-person attendees; proof of COVID vaccination or negative test, face mask, and social distancing required. The event will also be live-streamed.
Fr. Michael Demkovich is a priest in Albuquerque, New Mexico. He previously served as the Episcopal Vicar for Doctrine and Life of the Archdiocese of Santa Fe, Director of the Dominican Ecclesial Institute in Albuquerque, and President of the International Dominican Foundation. He has also taught Spirituality as a Visiting Fellow at Blackfriars at the University of Oxford. He holds both the Ph.D. and the Pontifical Doctorate from the Katholiek Universiteit Leuven and is a Trustee of the Eckhart Society. Fr. Demkovich is the author of numerous books on Spirituality and Theology, including Introducing Meister Eckhart, A Soul-Centered Life: Exploring an Animated Spirituality; and We Walk By Faith.
To RSVP, please visit https://www.albertus.edu/eckhart/events to reserve a seat or request a livestream link.

About Albertus Magnus College
About Albertus Magnus College: Albertus Magnus College, founded in 1925, is a Catholic College in the Dominican tradition. It is recognized by external rankings such as US News & World Report Best Colleges, Money Magazine, and the Wall Street Journal/Times Higher Education. The College has an enrollment of 1,500 students in its traditional undergraduate program, accelerated adult degree programs, and 12 graduate programs, including a new Master of Public Administration and the only Master of Arts in Art Therapy and Counseling program in Connecticut. In the last year, the College received two significant Federal grants in support of student success and well-being: a $300,000 grant from the Department of Justice and a $1.9 million Title III grant from the Department of Education.