Director of Athletics at Albertus Magnus College to Retire
Abromaitis Led NCAA Division III Falcons Program for 9 Years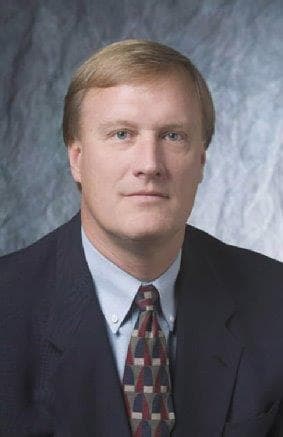 New Haven, Conn, January 24, 2022 – Albertus Magnus College announces the retirement of Director of Athletics, Jim Abromaitis at the end of this academic year. Abromaitis joined Albertus in 2013, bringing to his athletics leadership role significant experience in collegiate and professional sports and in business, helping to strengthen the College's NCAA Division III athletics program. "Albertus athletics has grown and prospered under Jim's leadership, with expanded offerings, new facilities, and always a focus on holistic success, in competition but most importantly in the classroom," said Albertus President, Dr. Marc M. Camille.
A resident of Farmington, Conn., Abromaitis is a true example of Albertus' values of being a lifelong learner. He earned a Bachelor of Arts in urban studies and a Master's in education, both from the University of Connecticut. As a UCONN men's basketball player, he was First Team All-New England and was drafted by the New Jersey Nets and played professionally overseas for six years.
His resume also included significant experience in the areas of economic development and banking. Before joining Albertus, Abromaitis served as the Executive Director of the Capital City Economic Development Authority in Hartford, overseeing the Adrian's Landing Downtown Development project. Prior to that, he was the Commissioner of the State of Connecticut Department of Economic and Community Development where he oversaw economic and housing development projects all over the state. He was a member and elected chair of the State of Connecticut Sports Advisory Board and was a 10-year member of the University of Connecticut Board of Trustees. Abromaitis has lived and breathed sports his entire life and has shared his passion for competition and personal growth with the Albertus Community.
During his tenure, the number of varsity athletic teams expanded – adding women's field hockey and swimming and diving; and to the men's teams ice hockey, golf, and most recently, swimming and diving. Abromaitis spearheaded the expansion of athletics staff with new coaches, sports marketers, athletic trainers, student success mentors, and graduate assistants. Albertus athletics facilities also have grown and improved, including upgrades to the Cosgrove, Marcus, Messer Athletic Center's training facilities, renovations to the pool, the addition of permanent bleachers and a "jumbotron", and the construction of the Shea Softball Complex in the heart of the campus. Abromaitis led collaborative partnership initiatives that facilitated Hamden's Rochford Field to be the home of Albertus baseball, Hamden's New Haven Country Club to be the home of Albertus golf, and the City of New Haven's Ralph Walker Ice Rink to be the home of Albertus ice hockey.
Perhaps most importantly, he has prioritized student-athlete holistic success, with Albertus student-athletes succeeding in the classroom, earning their Albertus degrees, and engaging in the College's mission, notably through community service initiatives. "Jim has kept the best interest of Albertus student-athletes as his priority focus, and the growth and expansion of Falcons athletics during his tenure have been major contributors to the College's 'Growth Mindset,'" said Albertus Vice President for Enrollment Management and Marketing, Andrea Kovacs.
"When I joined Albertus, I wanted to bring my experiences to help build upon the College's tradition and success. One of the things I am most proud of during my tenure here at Albertus is raising student-athlete success in the classroom by expanding academic support of athletes throughout the campus," said Abromaitis.
Albertus will conduct a national search to identify Abromaitis' replacement.
About Albertus Magnus College
About Albertus Magnus College: Albertus Magnus College, founded in 1925, is a Catholic College in the Dominican tradition. It is recognized by external rankings such as US News & World Report Best Colleges, Money Magazine, and the Wall Street Journal/Times Higher Education. The College has an enrollment of 1,500 students in its traditional undergraduate program, accelerated adult degree programs, and 12 graduate programs, including a new Master of Public Administration and the only Master of Arts in Art Therapy and Counseling program in Connecticut. In the last year, the College received two significant Federal grants in support of student success and well-being: a $300,000 grant from the Department of Justice and a $1.9 million Title III grant from the Department of Education.