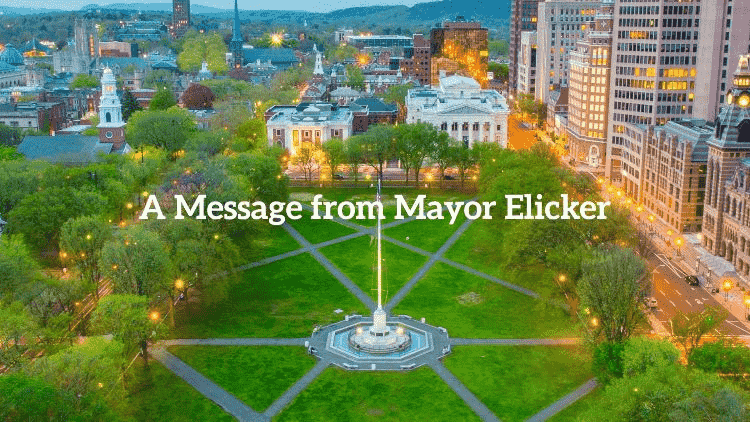 Dear New Haven Residents,

In response to the disproportionate rates of COVID-19 cases in our communities of color, our team has been working closely with local partners and I'd like to announce the opening of three new COVID testing sites in neighborhoods that need it the most.

Fair Haven Community Health Care, Cornell Scott Hill Health Center and a private medical group are all opening their doors in the Newhallville/Dixwell, Dwight, and Fair Haven neighborhoods to offer testing to New Haven residents free of charge. These three locations are in addition to the two already in operation in the Hill Neighborhood - Yale-New Haven Hospital and the CVS rapid testing site, both located on Sargent Drive.

If you would like to sign up to get tested at any of the available facilities, please find information on the City of New Haven's website or call the New Haven Health Department Emergency Line at (203) 946-4949.
I want to sincerely thank our partners for their collaboration in this challenging time. Your health and well-being are of so much importance to us at the City of New Haven. Please stay home and stay safe.

Always serving you,

Mayor Justin Elicker
(203) 500-2969
About Albertus Magnus College
About Albertus Magnus College: Albertus Magnus College, founded in 1925, is a Catholic College in the Dominican tradition. It is recognized by external rankings such as US News & World Report Best Colleges, Money Magazine, and the Wall Street Journal/Times Higher Education. The College has an enrollment of 1,500 students in its traditional undergraduate program, accelerated adult degree programs, and 12 graduate programs, including a new Master of Public Administration and the only Master of Arts in Art Therapy and Counseling program in Connecticut. In the last year, the College received two significant Federal grants in support of student success and well-being: a $300,000 grant from the Department of Justice and a $1.9 million Title III grant from the Department of Education.