Albertus Magnus College Announces Plans for 98th Commencement Ceremony
Events to take place outdoors, in-person for the Classes of 2020 and 2021
New Haven, Conn., March 16, 2021 – Albertus Magnus College President Dr. Marc M. Camille will confer undergraduate and graduate degrees in a joint Commencement ceremony to the Classes of 2020 and 2021 during the College's historic 95th Anniversary Year. The celebration will take place in front of the iconic Rosary Hall on Sunday, May 16, 2021 and will include several of the annual traditions that date back nearly a century to the College's first graduations.
"The COVID-19 Pandemic has challenged so many of our traditional experiences at Albertus, but the students, faculty, and staff have persevered and adapted," said Dr. Camille. "As President, my single greatest day of joy and privilege each year is Commencement, being on the stage with our graduates as I hand them their earned diplomas. Our community is excited to come together and celebrate the milestone achievements of not one, but two graduating classes, with an in-person Commencement that they desire and so richly deserve."
The Commencement committee is still assessing logistics for guest capacity based on COVID-19 safety measures. Graduating students will be sent additional information, including RSVP instructions, in the upcoming weeks as details are finalized. The College's annual Baccalaureate Mass and Laurel Awards will take place on Saturday, May 15, 2021, also outdoors in front of Rosary Hall.
As is customary, Albertus will award honorary degrees to distinguished individuals whose life and work honoring the College's mission will be recognized for their inspiring, values-based leadership.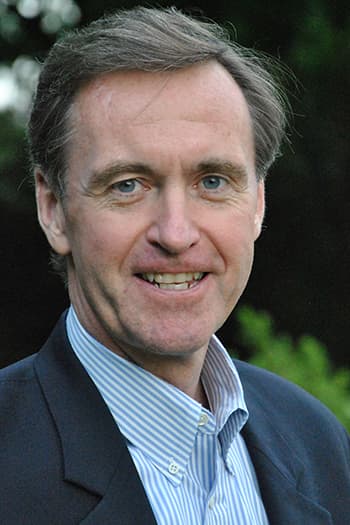 Chris Lowney, philanthropist, author, and one-time Jesuit seminarian who later served as a managing director of JP Morgan & Co in New York, Tokyo, Singapore, and London, will receive an honorary doctorate degree and deliver remarks to the Albertus graduates. Lowney has authored six non-fiction books and co-authored two more including his bestselling Heroic Leadership and Pope Francis: Why He Leads the Way He Leads. Lowney is the vice chairman of the board of CommonSpirit Health, America's largest non-profit health system. He also launched an innovative collaboration to offer online university education to refugee camps in Africa, co-founded Contemplative Leaders in Action, an emerging leader formation program now active in a half-dozen cities; and founded Pilgrimage for our Children's Future, which supports education and healthcare projects among severely impoverished, marginalized communities.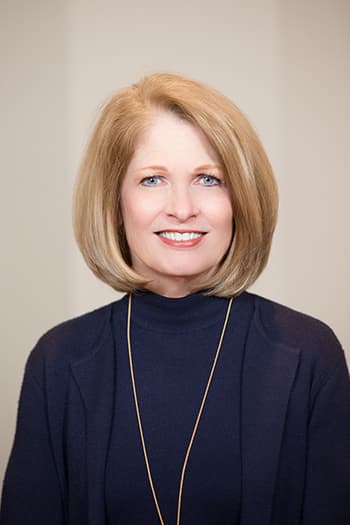 Marna P. Borgstrom, chief executive officer, Yale-New Haven Health System and Yale-New Haven Hospital, will also receive an honorary doctorate degree – the fifth of her distinguished career. Borgstrom has served in her current capacity since 2005, beginning her career at Yale-New Haven Hospital more than 40 years ago. Her experience and steady hand at the helm has proven valuable during these trying times. She currently chairs the boards of the Healthcare Institute and the Coalition to Protect America's Healthcare and is the past chair of Vizient, a Dallas-based health care company. She serves on several other boards including the American Hospital Association, the Connecticut Hospital Association, and New Haven Promise. She is also director of Cryolife in Atlanta, Georgia.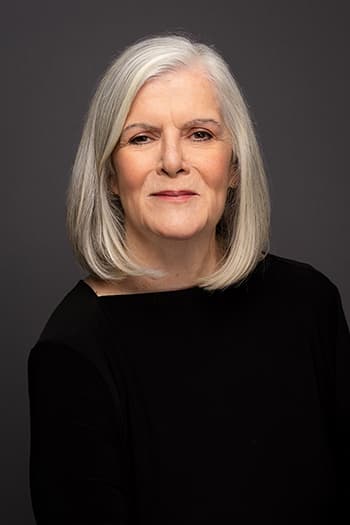 The third recipient of an honorary doctorate degree this year is Jeanne M. Dennison '78, an alumna of Albertus Magnus College, who, in 2019, concluded 20 years of service as a trustee of the College. During this time, she served on the executive and finance committees, chaired the Presidential Search Committee, and served from 2015-2019 as Board Chair. Her undergraduate internship with Southern New England Telephone Company (SNET) launched a varied career in the telecommunications industry. At Verizon Communications, she was the Vice President of Human Resources and Public Affairs with Verizon International. Dennison is a former member of the Board of Directors of Telpri (Puerto Rico Telephone Company) and Verizon Dominicana (Dominican Republic). Previously, she served as the interim Vice President of Philanthropy at Pace University with responsibility for the Centennial Campaign.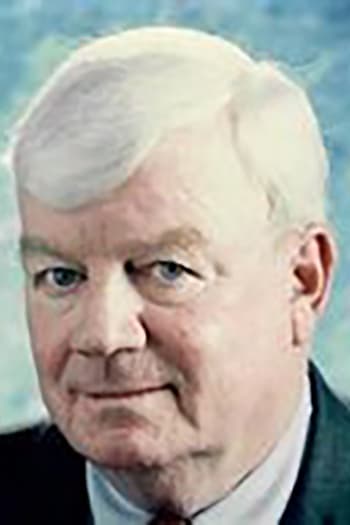 The fourth honorary doctorate is being presented posthumously to William (Bill) Doyle, a dedicated Albertus Trustee for 20 years, including serving as a member of the Board's Executive Committee. He passed away on April 18, 2020 after valiantly battling the Coronavirus. Doyle's accomplishments were numerous, especially as an attorney. He was the former head of the litigation practice of Wiggin and Dana and the principal trial lawyer for Yale University for more than 25 years. In addition to his legal accomplishments and service to the Albertus Community, Doyle was President of the Board of the New Haven Public Library, a board member of the Children's Center in Hamden, and President of the Board of the New Haven Lawn Club.
This year's Albertus Commencement ceremony will mark the second year of the presentation of the St. Dominic Medal, an honor that recognizes an individual or organization whose mission, values, and practices embody the College's core Dominican values: Study, Prayer, Community, and Service. This year, there are two recipients of this prestigious honor.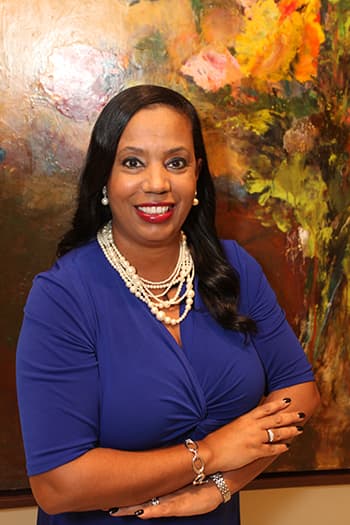 Doris Dumas '95, president of the NAACP New Haven Chapter, is receiving this recognition for both the chapter's work and for her work as president. A native of New Haven and a product of the city's public school system, "Dori" has become a champion of community service since her graduation from Albertus Magnus College. For more than 20 years, she's been an active member of the NAACP, serving as the branch's vice president for eight years before being elected president. She has been on the front line of issues that threaten civil rights by speaking on panels, at forums, and community events. Her zeal for planning and orchestrating community programs has played a vital role in membership growth, mentorship of future leaders, and the success of upholding the organization's mission. She is an active member of Alpha Kappa Alpha Sorority, Inc. – Theta Epsilon Omega Chapter where she has held many prominent offices, including president. Dumas is a Clinical Practice Specialist at Yale University and has earned numerous leadership and community awards.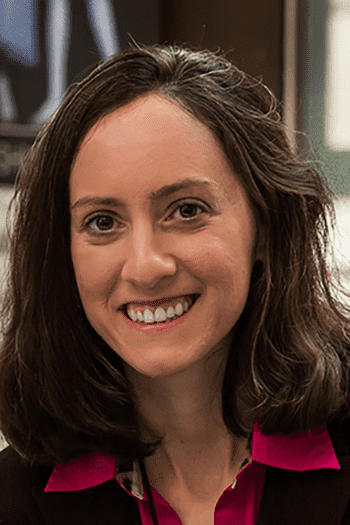 Jennifer Staple-Clark, founder of Unite For Sight, is the other St. Dominic Medal winner this year. In 2000, then a sophomore at Yale University, she started the non-profit organization in her dorm room – which is now a leader in global health education and in providing cost-effective eye care to the world's poorest people, to date serving more than 2.9 million people, including restorative sight surgery for more than 100,000. Additionally, Staple-Clark and her husband Alexander Clark co-founded Slate School – a K-6 school whose educational mission is focused on cultivating creativity, fostering ingenuity, and inspiring in young children a deep passion for life-long learning. Staple-Clark has appeared in the New York Times and on CNN International. She's a recipient of the John F. Kennedy New Frontier Award for her contributions to the realm of community service, advocacy, and grassroots activism. She has also received several other honors including the Vision Award for her social entrepreneurship from Middlebury College, the Yale School of Public Health's Centennial Leadership Innovation Award, and the National Jefferson Award for Public Service.
About Albertus Magnus College
About Albertus Magnus College: Albertus Magnus College, founded in 1925, is a Catholic College in the Dominican tradition. It is recognized by external rankings such as US News & World Report Best Colleges, Money Magazine, and the Wall Street Journal/Times Higher Education. The College has an enrollment of 1,500 students in its traditional undergraduate program, accelerated adult degree programs, and 12 graduate programs, including a new Master of Public Administration and the only Master of Arts in Art Therapy and Counseling program in Connecticut. In the last year, the College received two significant Federal grants in support of student success and well-being: a $300,000 grant from the Department of Justice and a $1.9 million Title III grant from the Department of Education.