Chef Jet Tila to Cook Alongside Albertus Magnus College Students
Celebrity Chef and Culinary Anthropologist to Recreate a Favorite Dish in Campus Dining Hall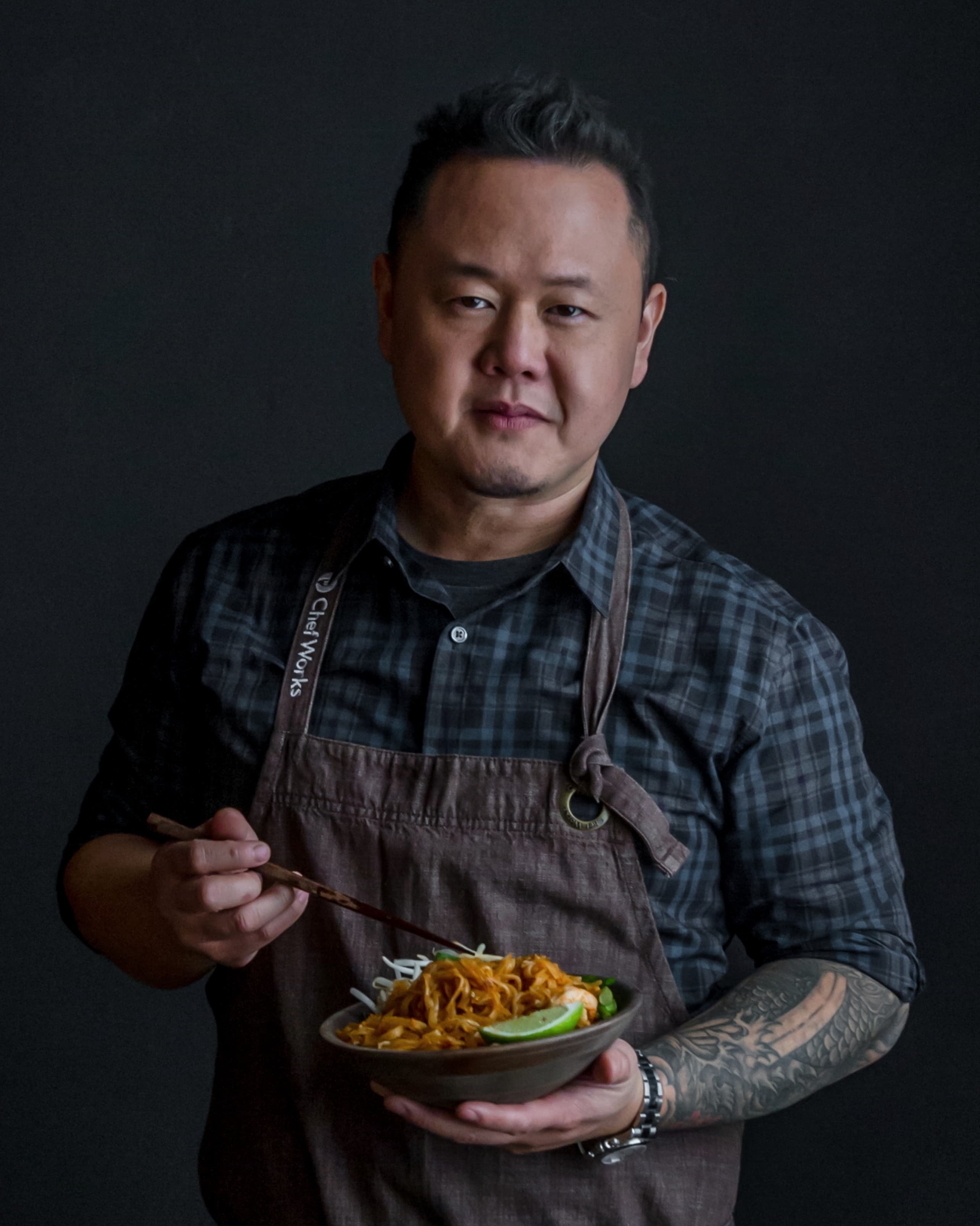 New Haven, Conn, March 22, 2022 – He's a celebrity chef, culinary anthropologist, entrepreneur, and Food Network star. Chartwells, the official dining services partner of Albertus Magnus College, is hosting a Teaching Kitchen for students with Ready Jet Cook host Chef Jet Tila. He will cook-up a storm – igniting his passion for storytelling through food -- starting at 5:45 pm on March 23, 2022 in the DeDominicis Dining Hall on the second floor of the Hubert Campus Center, 831 Winchester Ave., New Haven, Conn. Check out his shout-out to the Falcon Family.
"As the Dining Services Provider at Albertus, we are tasked with not just feeding our young adults, but also introducing them to new flavors and cuisines," said Director of Dining Services Cat Heidel. "What a wonderful opportunity to experience authentic Thai food and learn from a Master Chef. Hopefully this experience will encourage our students to expand their culinary horizons."
Chef Jet's roots are deeply embedded in the food industry. His family established the first Thai markets and restaurants in the US and Tila brings innovation and artistry to traditional Thai food, creating a signature style. He is the inaugural Culinary Ambassador of Thai Cuisine, a title and role entrusted to him by the Royal Thai Consul-General. His television appearances are vast and so are his accolades, including being a Dream of Los Angeles Award recipient, a distinction given out annual by the Mayor of Los Angeles, his hometown. Chef Jet is also the author of the award-winning 101 Asian Dishes You need to Cook Before You Die: Discover a New World of Flavors in Authentic Recipes
About Albertus Magnus College
About Albertus Magnus College: Albertus Magnus College, founded in 1925, is a Catholic College in the Dominican tradition. It is recognized by external rankings such as US News & World Report Best Colleges, Money Magazine, and the Wall Street Journal/Times Higher Education. The College has an enrollment of 1,500 students in its traditional undergraduate program, accelerated adult degree programs, and 12 graduate programs, including a new Master of Public Administration and the only Master of Arts in Art Therapy and Counseling program in Connecticut. In the last year, the College received two significant Federal grants in support of student success and well-being: a $300,000 grant from the Department of Justice and a $1.9 million Title III grant from the Department of Education.