Albertus Professor is Featured Expert at International Creative Arts in Education Events
Dr. Abbe Miller Presented at Global Webinar Series; Guest Speaker This Summer in London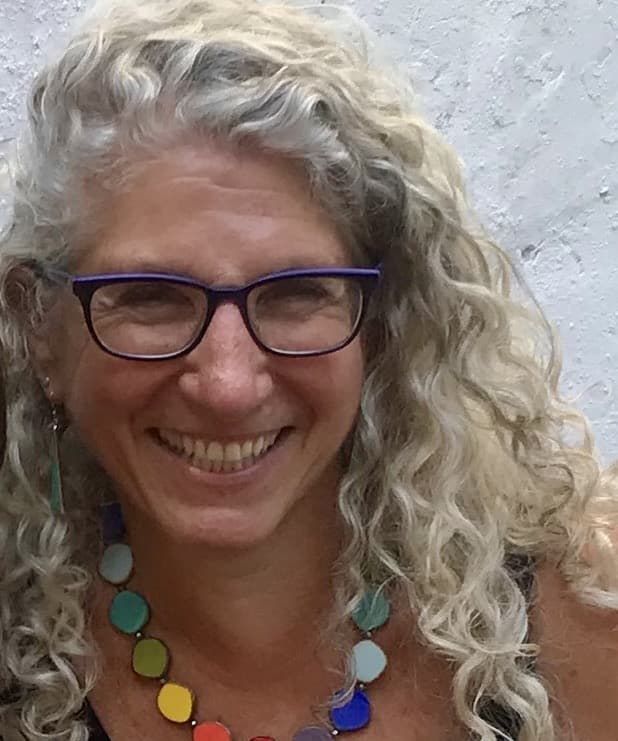 New Haven, Conn, February 23, 2022 – Albertus Magnus College, which has the only Master of Arts in Art Therapy and Counseling program in the state of Connecticut, congratulates Abbe Miller, Ph.D. ATR-BC, LPC, for presenting her expertise and analysis at two major conferences this year.
On February 13, Dr. Miller was a featured speaker at The International Association for Creative Arts in Education and Therapy (IACAET) Webinar Series based in New York and London. It focused on artistic inquiry as an important source and method for investigating the human condition. In July, she will help celebrate the 50th Anniversary of the Art Therapies at the University of Hertfordshire and how the use of creative arts and health are used as a form of expression and healing, specifically focusing on her proprietary work of the El Duende One-Canvas Method.
"Between COVID isolation and the need for compassionate connection, the focus on holistic approaches to mental health and healing are more important than ever. Through Art Therapy, we can deepen the understanding of art and art materials, the healing potential of the creative process, and the psychological theories behind it," said Dr. Miller, a professor of Art Therapy, a resident of Hamden, Conn., and a much published author on the subject, who has practiced Art Therapy for more than 40 years.
At Albertus Magnus College, Art Therapy and Counseling degree students are prepared to succeed in this growing field that blends the disciplines of art, psychology, and counseling by encouraging an ethical, reflective, and socially-aware practice of this human service profession.
About Albertus Magnus College
About Albertus Magnus College: Albertus Magnus College, founded in 1925, is a Catholic College in the Dominican tradition. It is recognized by external rankings such as US News & World Report Best Colleges, Money Magazine, and the Wall Street Journal/Times Higher Education. The College has an enrollment of 1,500 students in its traditional undergraduate program, accelerated adult degree programs, and 12 graduate programs, including a new Master of Public Administration and the only Master of Arts in Art Therapy and Counseling program in Connecticut. In the last year, the College received two significant Federal grants in support of student success and well-being: a $300,000 grant from the Department of Justice and a $1.9 million Title III grant from the Department of Education.