Albertus Magnus College Remembers Ron Waite
Popular Professor Passed Away July 13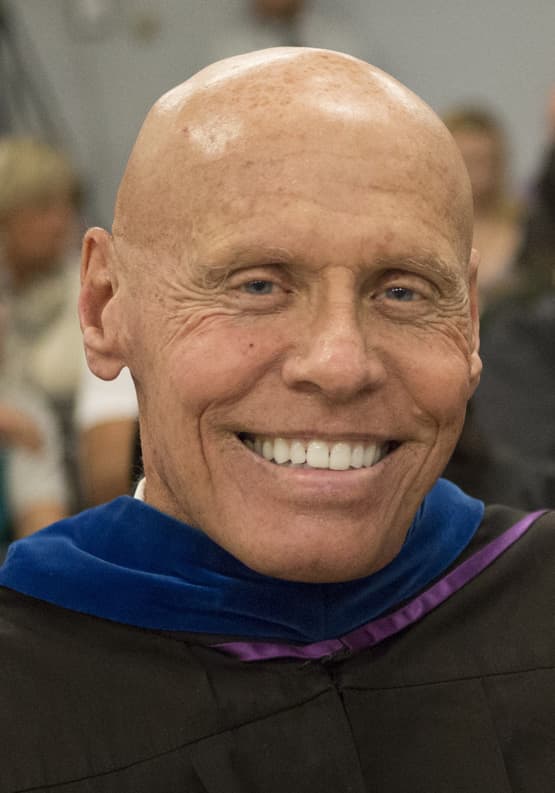 The Albertus Magnus College family mourns the loss of its longtime Communications Department Chair, Ronald Waite. He lost a brave, lengthy battle with cancer on July 13.
"I have come to appreciate that Ron Waite was one of the most influential professors in the College's history. In speaking with alumni from across the decades, inquiring about their Albertus Magnus stories, Ron's name was one I hear over and over, with themes of mentoring, care, and compassion. Throughout his nearly five decades of dedicated service, he was immensely popular, with students altering their schedules to take as many of his classes as they could. I'm convinced if they could have 'majored in Ron Waite' they would have. His loss is profound for our community, but the memories of his impact on Albertus students will be forever bright," said Albertus President Dr. Marc M. Camille.
Communications Department Chair since 1975, Waite took great pride in building relationships with students and preparing them for their careers in journalism and beyond.
"We've had many students go on to law school and would come back to say that the verbal skills, the writing skills that were developed here [at Albertus] helped them in that kind of program," Waite said in a 2014 interview.
Waite is a graduate of Fairfield University, earning both a B.A. in Sociology and an M.A. in Communications. He later received a Certificate of Advance Study in Art (Film and Video) from Wesleyan University. An avid tennis player, sports fan, instructor, and photographer, his numerous accomplishments include having photos published by Sport Illustrated, ESPN Magazine, and Tennis Magazine. He coached the men's and women's varsity tennis teams at Albertus from 1994 to 2006. He was also a frequent contributor to the New Haven Register, sharing editorials on a wide range of topics including distance learning and electronic solutions for Sheff v. Connecticut.
About Albertus Magnus College
About Albertus Magnus College: Albertus Magnus College, founded in 1925, is a Catholic College in the Dominican tradition. It is recognized by external rankings such as US News & World Report Best Colleges, Money Magazine, and the Wall Street Journal/Times Higher Education. The College has an enrollment of 1,500 students in its traditional undergraduate program, accelerated adult degree programs, and 12 graduate programs, including a new Master of Public Administration and the only Master of Arts in Art Therapy and Counseling program in Connecticut. In the last year, the College received two significant Federal grants in support of student success and well-being: a $300,000 grant from the Department of Justice and a $1.9 million Title III grant from the Department of Education.