Albertus Magnus College Class of 2020 Dedicates Professor Ron Waite Memorial Bench
Class Gift Made as Graduates Prepare for Dual Commencement Ceremony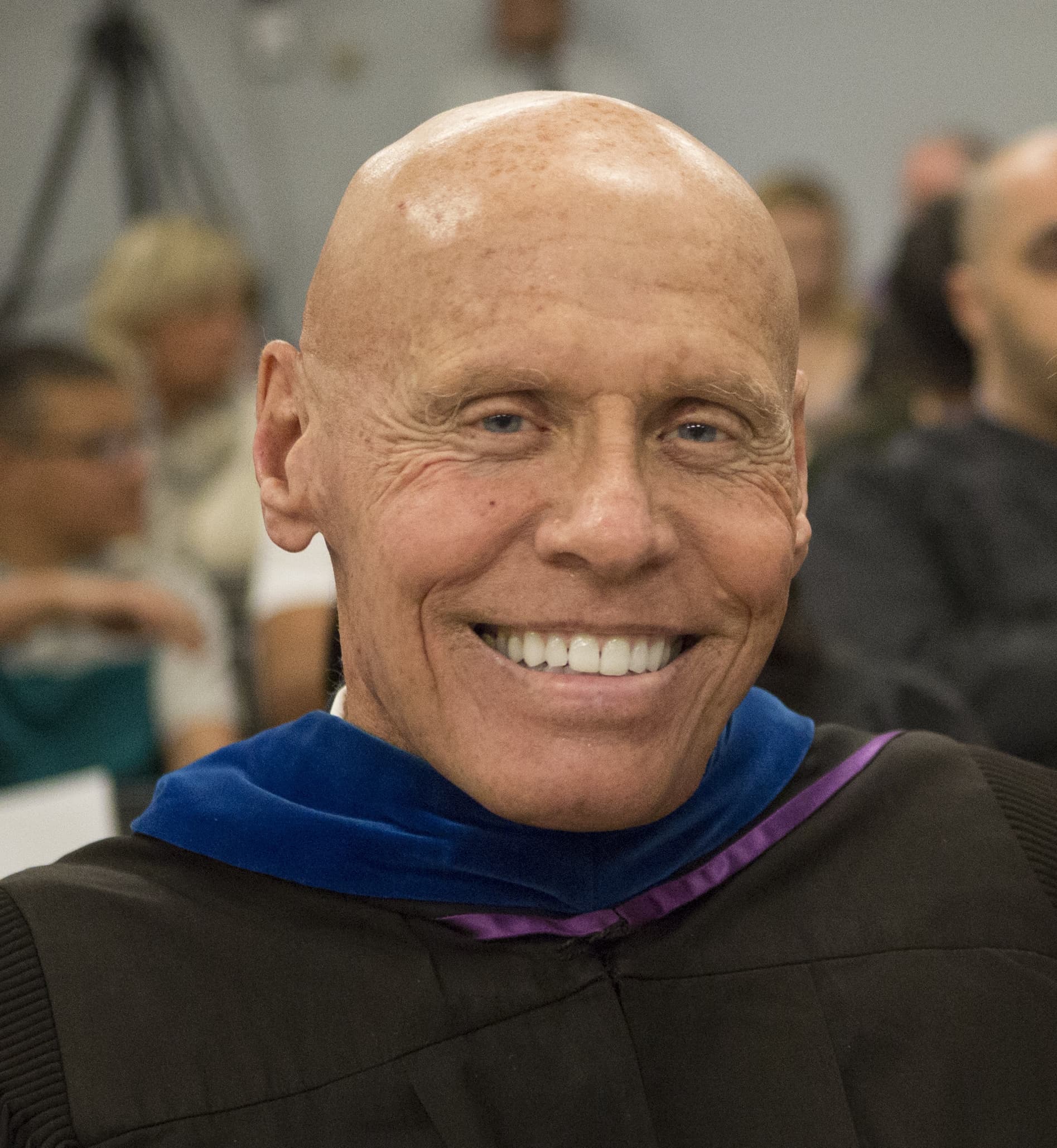 New Haven, Conn., April 19, 2021 – The Albertus Magnus College Class of 2020 today dedicated a memorial bench in the area of the Celentano Soccer Field to honor longtime and popular Professor Ron Waite. Waite passed away July 13 of last year after a long and brave battle with cancer.

Prior to his death, Waite had been the Communications Department Chair since 1975 and took great pride in building relationships with students and preparing them for careers in journalism and law school.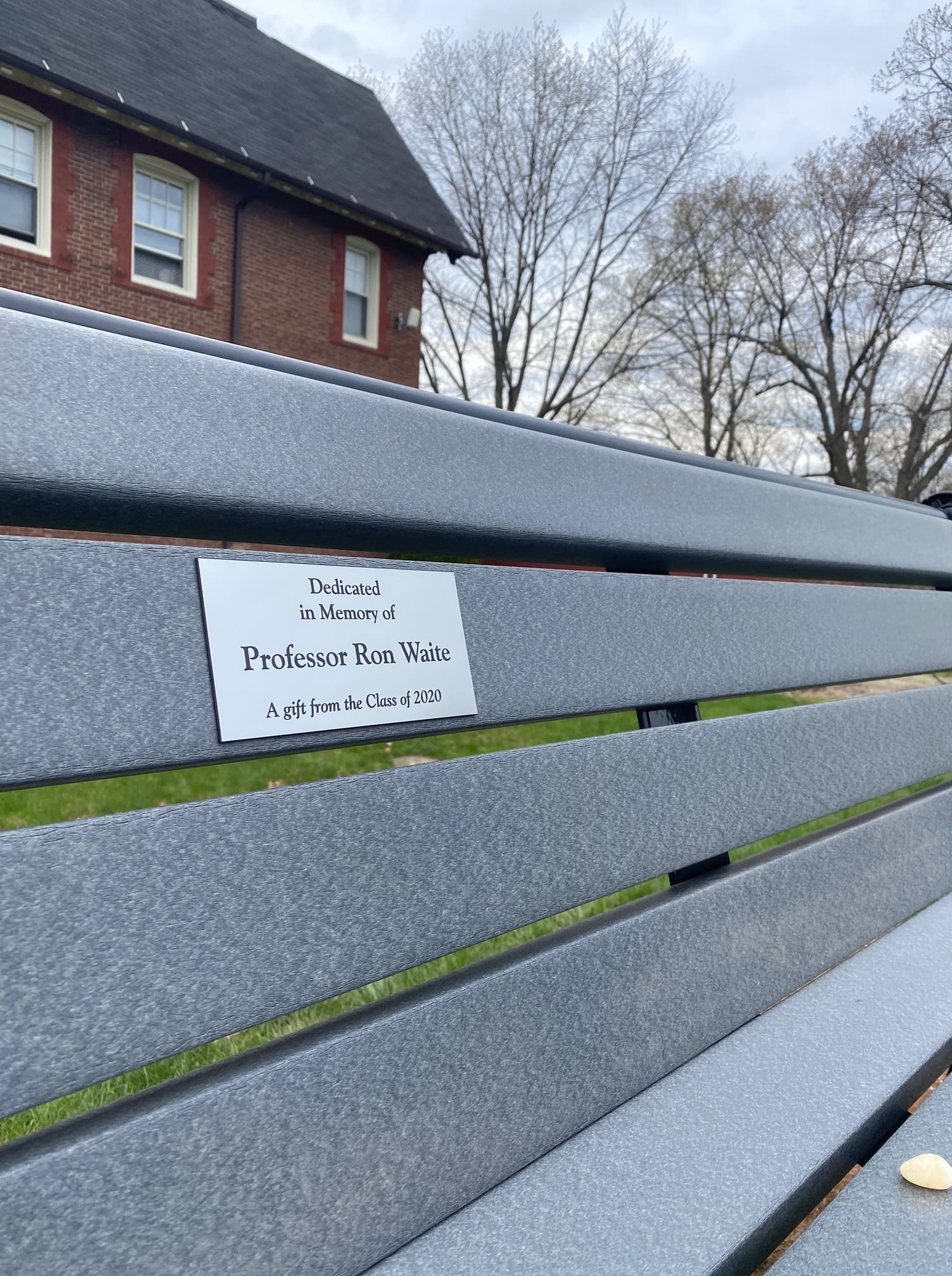 Waite is a graduate of Fairfield University, earning both a B.A. in Sociology and an M.A. in Communications. He later received a Certificate of Advanced Study in Art (Film and Video) from Wesleyan University. An avid tennis player, sports fan, instructor, and photographer, his numerous accomplishments include having photos published by Sport Illustrated, ESPN Magazine, and Tennis Magazine. He coached the men's and women's varsity tennis teams at Albertus from 1994 to 2006. He was also a frequent contributor to the New Haven Register, sharing editorials on a wide range of topics including distance learning and electronic solutions for Sheff v. Connecticut.

On May 16, 2021, President Dr. Marc M. Camille will confer undergraduate and graduate degrees in a joint Commencement ceremony to the Classes of 2020 and 2021 during the College's historic 95th Anniversary Year. The celebration will take place in front of the iconic Rosary Hall and will include several of the annual traditions that date back nearly a century to the College's first graduations.
About Albertus Magnus College
About Albertus Magnus College: Albertus Magnus College, founded in 1925, is a Catholic College in the Dominican tradition. It is recognized by external rankings such as US News & World Report Best Colleges, Money Magazine, and the Wall Street Journal/Times Higher Education. The College has an enrollment of 1,500 students in its traditional undergraduate program, accelerated adult degree programs, and 12 graduate programs, including a new Master of Public Administration and the only Master of Arts in Art Therapy and Counseling program in Connecticut. In the last year, the College received two significant Federal grants in support of student success and well-being: a $300,000 grant from the Department of Justice and a $1.9 million Title III grant from the Department of Education.