Albertus Magnus College Board of Trustees Extends President Camille's Contract
Tenure as College's 14th President to Run Through 2026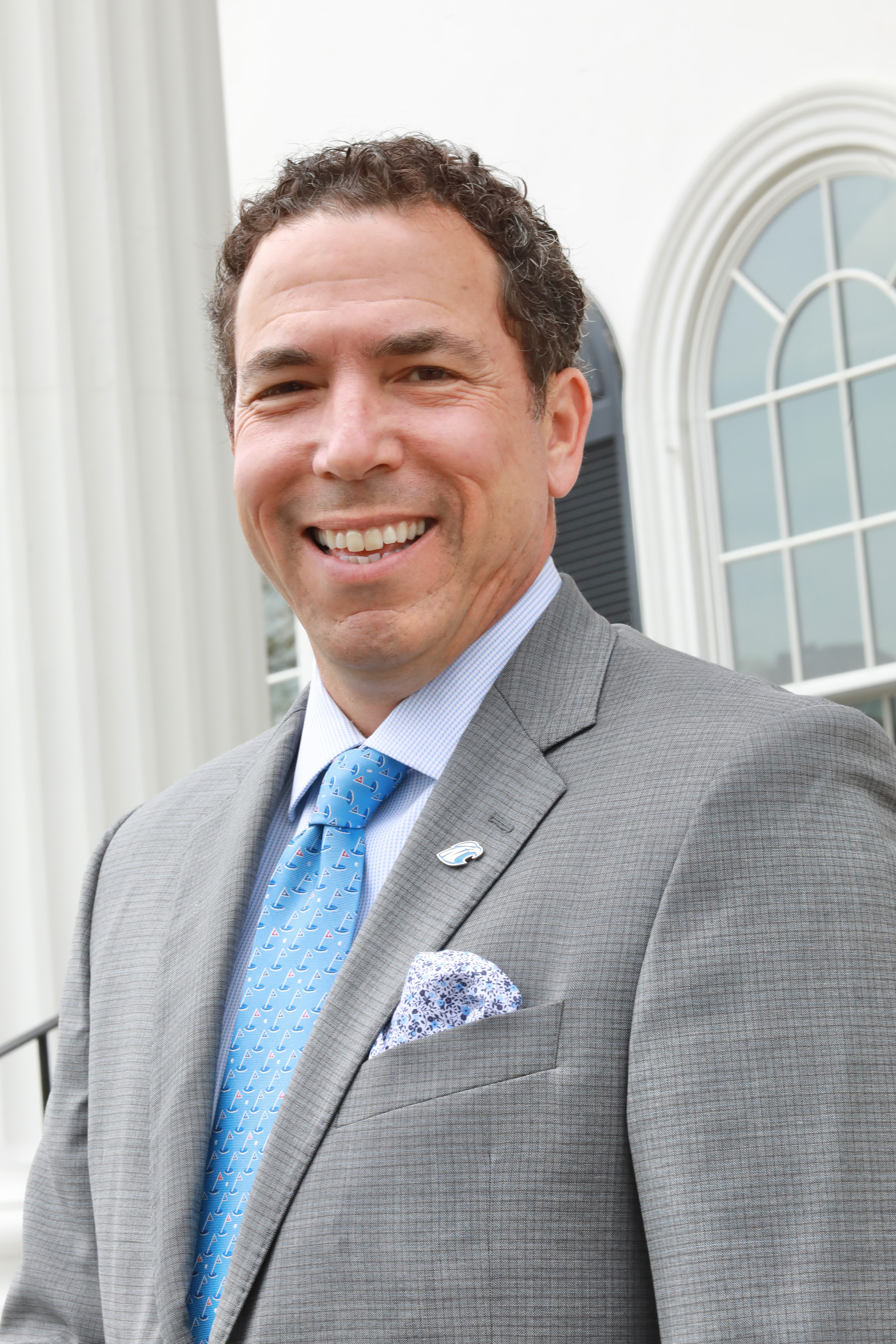 New Haven, Conn, December 9, 2021 – Albertus Magnus College's Board of Trustees has announced a contract extension for President Marc M. Camille, Ed.D., for the next five years – through 2026. In a letter to the College Community, Board Chairman Vincent Petrini stated, "During his initial five-year tenure serving as the College's 14th President, Dr. Camille has demonstrated extraordinary leadership and articulated an exciting vision for Albertus Magnus as we move toward our centennial celebration in 2025. My Trustee colleagues and I are delighted that Dr. Camille will continue in his presidency over these next five years. Since his arrival in June 2017, Dr. Camille always has led the College with its Dominican mission and values front and center, and has been committed to engaged leadership, listening and learning from all members of the Albertus community as well as those external to the College. Even during the nearly two years we all have dealt with the myriad challenges associated with the COVID-19 pandemic, Dr. Camille has been unwavering in his community-focused leadership that has prioritized the health and well-being of our Albertus family members."
Dr. Camille's presidency has seen Albertus launch an ambitious growth plan and adopt a bold new strategic plan, Albertus 2025: Lighting the Way to a Second Century. Since his arrival, applications for the first-year class have increased by more than 75 percent, and despite the COVID-19 pandemic resulting in a national undergraduate enrollment decline of 6.5 percent since 2019, Albertus has achieved enrollment growth of 8.3 percent during this challenging time period. The incoming classes over the past three years have been the largest in the College's history, and the current 2021-2022 traditional undergraduate enrollment of 610 the largest in Albertus' 96-year history, up 37 percent since 2017.
Under Dr. Camille's leadership, new energy and focus has been brought to the College's fundraising efforts. Annual giving donors and contributions have increased by 49 percent and 123 percent respectively, and more than $650,000 has been raised for the Silver Horn Scholarship, which was founded with Dr. Camille's inauguration, and focuses on assisting enrolled Albertus students who fall into unexpected financial hardship. Over the course of Dr. Camille's first five years, Albertus has received four Federal Grants totaling more than $2.6 million that support the success and well-being of every student.
Numerous new undergraduate and master's degree programs have been developed during Dr. Camille's tenure, and seven new full-time faculty positions were funded. With the College's Dominican values championing diversity as a hallmark of education excellence, since 2017, 20 new full-time faculty members have joined Albertus, and nearly half come from underrepresented backgrounds. Investments in Albertus campus facilities and infrastructure also have occurred, including solar panel installations, the purchase of apartment buildings to accommodate increased enrollments, and the comprehensive $14 million renovation of the Hubert Campus Center.
With a commitment to increasing Albertus Magnus' visibility and awareness throughout the Greater New Haven area, Dr. Camille has forged strong relationships with community leaders and developed innovative partnerships, such as with the City of New Haven and the Ralph Walker Skating Rink, bringing Albertus Falcons NCAA Division III ice hockey forward. The College's intercollegiate athletics program has grown overall during his tenure, with numerous facilities enhancements and new women's varsity field hockey and swimming and diving programs joining the new men's ice hockey program.
In his message announcing Dr. Camille's contract extension to Albertus faculty and staff, Albertus Board Chair Petrini went on to say, "As the Albertus community begins to emerge from pandemic times and move toward the College's second century of student-centered, values-based education excellence, the Board of Trustees recognizes that strong and steady leadership is particularly critical in an era of such dynamic change and challenge."
About Albertus Magnus College
About Albertus Magnus College: Albertus Magnus College, founded in 1925, is a Catholic College in the Dominican tradition. It is recognized by external rankings such as US News & World Report Best Colleges, Money Magazine, and the Wall Street Journal/Times Higher Education. The College has an enrollment of 1,500 students in its traditional undergraduate program, accelerated adult degree programs, and 12 graduate programs, including a new Master of Public Administration and the only Master of Arts in Art Therapy and Counseling program in Connecticut. In the last year, the College received two significant Federal grants in support of student success and well-being: a $300,000 grant from the Department of Justice and a $1.9 million Title III grant from the Department of Education.