Albertus Magnus College Announces Plans for 99th Commencement Ceremony
Events to take place outdoors, in-person for the Class of 2022
New Haven, Conn., April 19, 2022 – Albertus Magnus College President Dr. Marc M. Camille will confer approximately 460 undergraduate and graduate degrees to the Class of 2022 in a Commencement ceremony on Sunday, May 22, 2022. As is customary, the celebration will take place in front of the College's iconic Rosary Hall and will include the annual traditions that date back nearly a century to its founding in 1925.
"As President, one of my single greatest days of joy each year is Commencement, when I have the honor and privilege of presiding over the ceremonies and greeting each graduate on stage as I hand them their earned diplomas. The diversity that defines the traditional aged and adult learner Albertus graduates, along with their attending friends and family members, shines brightly through their excellence, accomplishment, and unlimited potential that day. Our Albertus faculty and staff are filled with anticipation, knowing we all will come together to celebrate the milestone achievements of the College's newest alumni," said Dr. Camille.
As is customary, Albertus will award honorary degrees to distinguished individuals whose life and work honoring the College's mission will be recognized for their inspiring, values-based leadership.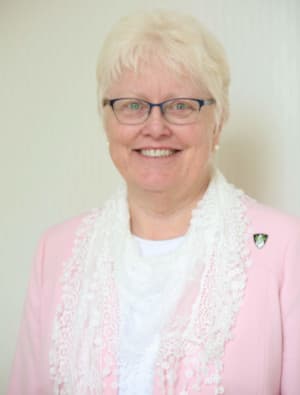 Patricia A. Twohill, OP, Prioress of the Dominican Sisters of Peace and Albertus Board of Trustees member, will receive the degree of Doctor of Humane Letters honoris causa and deliver the Commencement Address to the Albertus graduates. Sister Pat, as she is affectionately known, is part of the leadership team of this group of pioneering women who founded the College in 1925 and continue to sponsor Albertus' mission. Her spiritual experience also includes serving as the Pastoral Associate at St. Thomas Aquinas University Parish at the University of Virginia in Charlottesville and as the Campus Minister at Ohio Dominican University. Sister Pat's educational experience includes years of dedication at schools in Ohio and New York. She was recognized in 2016 by the National Religious Vocation Conference (NRVC) for her outstanding leadership, service, and dedication to vocation ministry in the Catholic Church. Sister Pat has also published several articles in professional journals for both NRVC and the Leadership Conference for Women Religious (LCWR).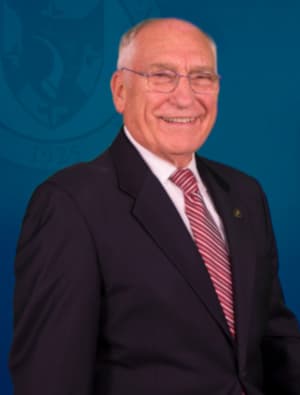 Raymond J. Peach, banking executive and Albertus Board of Trustee Emeritus, also will receive the degree of Doctor of Humane Letters honoris causa. He started his career at Union and New Haven Trust Company and rose through the industry ranks, retiring from Hudson United as regional president. He then served as a consultant there and with TD Bank. Aside from faithfully serving Albertus as a trustee for three decades, including as Chairman of the Finance Committee, Peach is a member of many local civic and church boards, such as St. Raphael's Hospital (YNHH), the Archdiocese of Hartford, and a trustee of St. Elizabeth of the Trinity Parish in North Haven, as well as a Fourth Degree member of the Knights of Columbus. Peach received numerous accolades including the VERITAS Award from the New Haven Alumni Club of Providence College, Citizen of the Year from the Hamden Chamber of Commerce, and in 1987, was appointed a Knight of Saint Gregory by His Holiness, Pope John Paul II.
In addition to bestowing honorary degrees, this year's Albertus Commencement ceremony will mark the third presentation of the St. Dominic Medal, an honor that recognizes an individual or organization whose mission, values, and practices embody the College's core Dominican values: Study, Prayer, Community, and Service. For 2022, there are two recipients of this prestigious honor.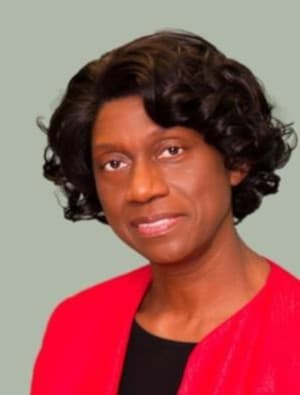 Charlene M. Russell-Tucker '99, Commissioner of Education for the Connecticut State Department of Education, will receive the St. Dominic Medal. Prior to her appointment by Governor Ned Lamont in August 2021, Russell-Tucker served as the Acting Commissioner as well as the Department's Deputy Commissioner – in which she oversaw education support and wellness priorities. She is a performance-driven and visionary education leader with more than 20 years of experience leveraging the interconnectedness of the social, emotional, physical, and mental health of students and their families as foundations for positive school and life outcomes. Russell-Tucker has extensive teaching experience as an adjunct faculty member at Albertus, where she earned her Master of Science in Management in 1999 and currently serves on the College's Alumni Advisory Board. In 2015, she was named to the inaugural class of 100 Women of Color in Connecticut. In 2018, she was welcomed to the Campaign for Grade-Level Reading's Council of Champions. Most recently, she was recognized for Excellence in Mentoring and named among the 100 Most Influential Blacks in Connecticut by the CT NAACP.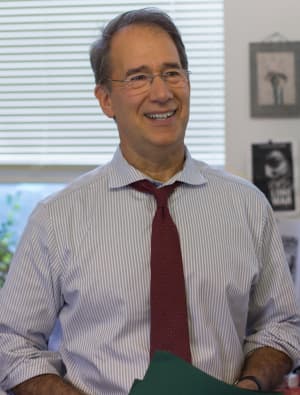 IRIS (Integrated Refugee & Immigrant Services), a non-profit organization in New Haven whose mission is to help displaced people establish new lives, strengthen hope, and contribute to the vitality of Connecticut's communities is the other St. Dominic Medal awardee. IRIS began welcoming refugees from all over the world to the New Haven area in 1982 under the auspices of Episcopal Social Services of the Diocese of Connecticut. Welcoming people who have fled war and persecution is among America's oldest and most noble traditions. IRIS helps newcomers on the road to self-sufficiency by providing lifesaving support. As they transition to life in the US, refugees and immigrants receive a wide range of IRIS services including case management, housing, employment, health, legal, and education. Accepting on behalf of IRIS is its Executive Director Chris George.
About Albertus Magnus College
About Albertus Magnus College: Albertus Magnus College, founded in 1925, is a Catholic College in the Dominican tradition. It is recognized by external rankings such as US News & World Report Best Colleges, Money Magazine, and the Wall Street Journal/Times Higher Education. The College has an enrollment of 1,500 students in its traditional undergraduate program, accelerated adult degree programs, and 12 graduate programs, including a new Master of Public Administration and the only Master of Arts in Art Therapy and Counseling program in Connecticut. In the last year, the College received two significant Federal grants in support of student success and well-being: a $300,000 grant from the Department of Justice and a $1.9 million Title III grant from the Department of Education.