Albertus Magnus College Announces New Faculty Members for Fall Semester
New Haven, Conn., August 11, 2021 – Albertus Magnus College is pleased to congratulate and welcome five new full-time faculty members this fall. Classes begin in person on August 30.

"We are so fortunate to have such talented and diverse colleagues join the Albertus family, providing our students with the critical thinking skills they need to succeed academically and later in their chosen careers," said Dr. Sean P. O'Connell, vice president for academic affairs and dean of faculty.

Please welcome: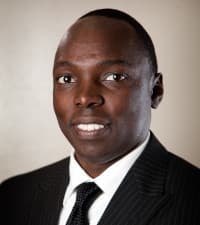 Dr. Jonathan Adongo, associate professor of Economics: Professor Adongo joins Albertus as part of the Tagliatela School of Business and Leadership. Previously, he held a similar position at the Missouri Southern State University. Dr. Adongo earned his Ph.D. in Economics from Middle Tennessee State University and both his master's and bachelor's degrees from the University of Botswana in Gaborone, Botswana. He currently resides in New York City and is looking forward to exploring the New Haven region while training students on evidence-based approaches to evaluate events using analytical and data-driven tools.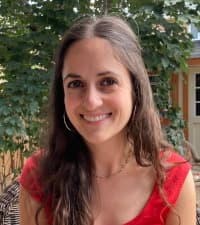 Dr. Tina Benigno, assistant professor of Media Studies and faculty advisor: Professor Benigno joins Albertus' Department of English and Humanities in a dual role of assistant professor and advisor in Digital Humanities and Media Studies and Holistic Student Advising. She just completed her Ph.D. in Humanities at York University in Toronto where she worked as a teaching assistant, volunteered as a crisis text responder with Kids Help Phone, and was a founding member of the Girls' Studies Research Network. She earned her Master's in Film Studies from York University and her Bachelor's in Cinema Studies, English, and Italian Studies from the University of Toronto. Benigno is moving to New Haven and looks forward to supporting the wide variety of student athletics, events, and organizations.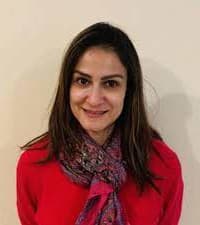 Dr. Neda Moinolmolki, assistant professor of Psychology: Professor Moinolmolki joins the Department of Psychology. She comes to us from the College of Coastal Georgia, where she held the same position. Moinolmolki earned her bachelor's degree in Psychology at Stony Brook University in New York, her master's in General Psychology at Queens College, and her Ph.D. in Human Development and Family Studies at the University of Delaware. She plans to move to Stamford and be involved with Integrated Refugee and Immigrant Services (IRIS), the New England Psychological Association, and the Connecticut Psychological Association.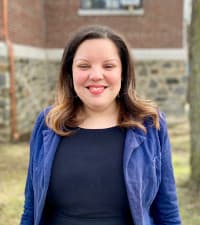 Dr. Leslie Peña-Sullivan, assistant professor in Sociology: Dr. Peña-Sullivan will be teaching in the undergraduate program while creating and implementating the Masters of Social Work degree at Albertus. She holds a Doctorate in Social Welfare and a Masters in Social Work from the New York University Silver School of Social Work as well as a post-graduate certificate in Advanced Clinical Practice. She earned her bachelor's degree at John Jay College of Criminal Justice. Most recently, Professor Peña-Sullivan worked as a staff psychotherapist at the Larchmont Mamaroneck Community Counseling Center where she provided counseling services to Southern Westchester County's Spanish-speaking community. In addition, she was an adjunct lecturer at NYU. Currently a resident of New Rochelle, NY, Peña-Sullivan plans to move to New Haven to establish relationships with those who serve the Latinx immigrant community to better understand the impact of migration trauma.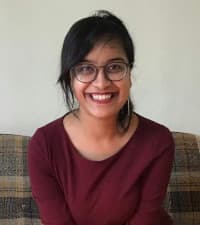 Dr. Tarishi Verma, assistant professor, Arts and Communications: Dr. Verma will be teaching communication courses and assisting with advising students as part of the Department of Arts and Communication. Previously, she was a graduate student at Bowling Green State University in Ohio, where she earned her Ph.D. in Media and Communications. She received her Master's in Media and Cultural Studies from the Tata Institute of Social Sciences in Mumbai, India, and her Bachelor's in Journalism from Delhi University in New Delhi, India. Professor Verma plans to live in New Haven and is excited to get involved in all of the College's initiatives, but especially the Justice Panel.
About Albertus Magnus College
About Albertus Magnus College: Albertus Magnus College, founded in 1925, is a Catholic College in the Dominican tradition. It is recognized by external rankings such as US News & World Report Best Colleges, Money Magazine, and the Wall Street Journal/Times Higher Education. The College has an enrollment of 1,500 students in its traditional undergraduate program, accelerated adult degree programs, and 12 graduate programs, including a new Master of Public Administration and the only Master of Arts in Art Therapy and Counseling program in Connecticut. In the last year, the College received two significant Federal grants in support of student success and well-being: a $300,000 grant from the Department of Justice and a $1.9 million Title III grant from the Department of Education.