Albertus Magnus College Alumna Elected New IPSA President
Dr. Dianne Pinderhughes '69 to Lead the Distinguished International Political Science Association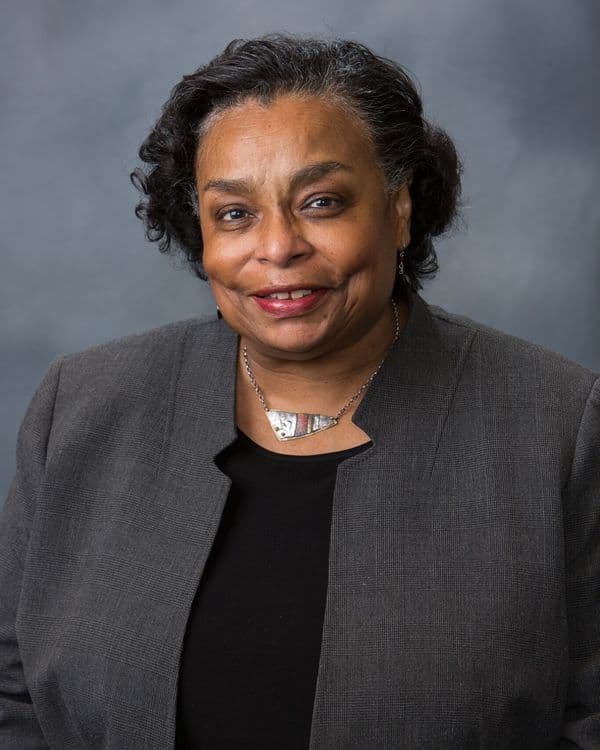 New Haven, Conn., July 28, 2021 – Albertus Magnus College congratulates Dr. Dianne Pinderhughes '69 on her election as President of the International Political Science Association (IPSA). She will serve a two-year term from 2021 to 2023. The organization was founded in Paris in 1949 under the aegis of the United Nations Education, Scientific, and Cultural Organization (UNESCO). Its mission is to build academic networks that link the world and create an inclusive community in which all can participate. It promotes the collaboration between scholars in emerging and established democracies and supports the academic freedoms needed for the social sciences to flourish.

Dr. Pinderhughes, a native of Washington D.C., is currently a Faculty Fellow at the University of Notre Dame and is a Professor in the Department of Africana Studies and the Department of Political Science. She holds a concurrent faculty appointment in American Studies, is a Faculty Fellow at the Kellogg Institute, and is a Research Faculty member in Gender Studies at the University of Notre Dame. Her research addresses inequality with a focus on racial, ethnic, and gender politics and public policy in the Americas. It also explores the creation of American civil society institutions in the 20th Century and analyzes their influence on the formation of voting rights policy.
While at Albertus, Dr. Pinderhughes majored in Political Science and then went on to earn both her master's degree and her Ph.D. from the University of Chicago. She then taught at Dartmouth College and the University of Illinois, Urbana-Champaign, before joining Notre Dame.
"Dr. Pinderhughes' scholarship and areas of expertise are at the forefront of our times. No doubt her critical thinking and analysis skills, along with her intellectual curiosity, were all nurtured during her years at Albertus Magnus College," said Albertus President Marc M. Camille, Ed.D. She is an outstanding example of how the College's Dominican values- and liberal arts-based education prepares Albertus graduates for successful, civically engaged, positive impact careers. I am confident I speak for the entire Albertus Family in congratulating Dr. Pinderhughes and wishing her continued success as she adds this latest achievement to her already stellar and trailblazing career."
The author of numerous publications, Pinderhughes has also belonged to and led a long list of associations – including serving as a member of the National Advisory Committee of the Robert Wood Johnson Foundation Scholars in Health Policy Research Program.

Her list of accolades is also extensive. In 2006, Dr. Pinderhughes was honored with the Outstanding Professional Achievement Award from Albertus. She was also elected to the American Academy of Arts and Sciences in 2019.

About Albertus Magnus College
About Albertus Magnus College: Albertus Magnus College, founded in 1925, is a Catholic College in the Dominican tradition. It is recognized by external rankings such as US News & World Report Best Colleges, Money Magazine, and the Wall Street Journal/Times Higher Education. The College has an enrollment of 1,500 students in its traditional undergraduate program, accelerated adult degree programs, and 12 graduate programs, including a new Master of Public Administration and the only Master of Arts in Art Therapy and Counseling program in Connecticut. In the last year, the College received two significant Federal grants in support of student success and well-being: a $300,000 grant from the Department of Justice and a $1.9 million Title III grant from the Department of Education.