Albertus Magnus College Adds New Admission and Employer Liaison
Focus is to Strengthen Corporate Educational Ties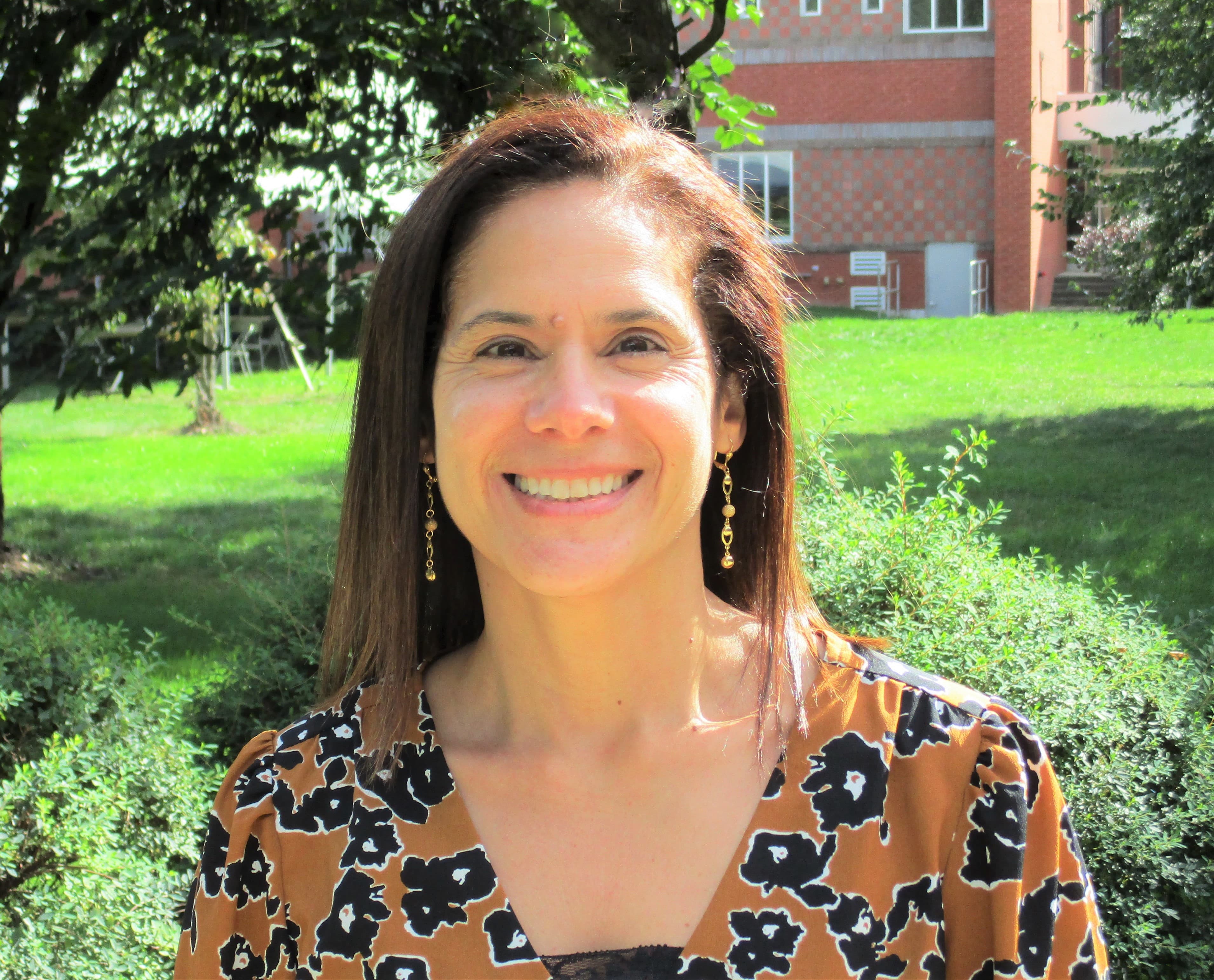 New Haven, Conn., October 4, 2021 – Adult learners who want to pursue their educational goals and potential now have a new champion at Albertus Magnus College. Albertus is pleased to welcome Eileen Lopez-Cordone to the Falcon Family as the new Assistant Director of Admissions and Employer Liaison for the College's Division of Professional and Graduate Studies. Her role is to enhance workforce development through education by building upon and expanding partnerships with employers throughout the region. With an increased number of local employers offering additional educational opportunities, more employees will be encouraged to take advantage of these opportunities to acquire the skills and degrees they need to get that promotion or dream job.
Lopez-Cordone comes to Albertus from UIL Holdings Corporation in Orange, Conn., where she was the Economic and Community Development Specialist. Prior to that, she spent several years in the non-profit sector at the United Way of Eastern Fairfield County, where she was the Community Implementation Manager, and the United Way of Connecticut/211 Infoline, where she was the Regional Director of Fairfield County.
"Employers ask us to help them with workforce development through education and it is no secret that today's employees rarely stay at the same job or employer for their entire career. Jobs are constantly evolving and employees are constantly re-inventing themselves and seeking new and better opportunities. For both employers and employees, education is the key to maintaining a highly skilled workforce in an everchanging world. Eileen has the unique skill set and background to understand what adult learners want and need as well as the relationships in the community to connect employers and Albertus students with the jobs of tomorrow," said Vice President for Enrollment Management and Marketing Andrea Kovacs.
Lopez-Cordone is a resident of Shelton, Conn. She earned her Bachelor's Degree in Political Science from Fairfield University and she is a graduate of the Hispanic Federation Leadership Institute at the University of Connecticut. Lopez-Cordone is the co-founder of the Greater Bridgeport Latino Network (GBLN) and serves on the board of the Bridgeport Public Education Fund.
About Albertus Magnus College
About Albertus Magnus College: Albertus Magnus College, founded in 1925, is a Catholic College in the Dominican tradition. It is recognized by external rankings such as US News & World Report Best Colleges, Money Magazine, and the Wall Street Journal/Times Higher Education. The College has an enrollment of 1,500 students in its traditional undergraduate program, accelerated adult degree programs, and 12 graduate programs, including a new Master of Public Administration and the only Master of Arts in Art Therapy and Counseling program in Connecticut. In the last year, the College received two significant Federal grants in support of student success and well-being: a $300,000 grant from the Department of Justice and a $1.9 million Title III grant from the Department of Education.