Albertus Magnus College Acknowledges Constitution Day
Lecture Marks 50th Anniversary of 26th Amendment: Made Voting Age 18
New Haven, Conn., September 14, 2021 – Albertus Magnus College will honor Constitution Day, which commemorates the day in 1787 that delegates adopted the United States Constitution and those who have become US citizens. This year's focus will be on the 26th Amendment, which lowered the voting age to 18. This is the 50th Anniversary of that amendment – passed in 1971. A hybrid event will be held in the Behan Community Room (BCR) of the Hubert Campus Center – the living room of our campus community. Those attending in person must follow the College's vaccination policy, or attend virtually.


Who: Dr. Jenny Diamond Cheng, Constitutional Scholar, will present virtually from Tennessee.
What: Celebration of Constitution Day and the 50th Anniversary of the 26th Amendment.
When: Friday, September 17, 2021 at 12 Noon.
Where: In-person audience at Hubert Campus Center, 831 Winchester Ave. New Haven.
Dr. Cheng is a Lecturer at Vanderbilt University and is an expert on the 26th Amendment. She studies the political and legal treatment of families and children. Her research examines the boundaries between legal childhood and adulthood, and she has written extensively about the minimum voting age. Dr. Cheng holds a B.A. in Philosophy from Swarthmore College and a J.D. from Harvard Law School, where she was Book Reviews Chair of the Harvard Law Review. Professor Cheng also holds a Ph.D. in political science from the University of Michigan. Before her work at Vanderbilt, Dr. Cheng was a visiting Assistant Professor of Law at Brooklyn Law School and a Miller Center Fellow in Public Affairs at the University of Virginia. She teaches courses on Education Law and Family Law. In 2019, she received a Hall-Hartman Outstanding Professor Award for excellence in teaching.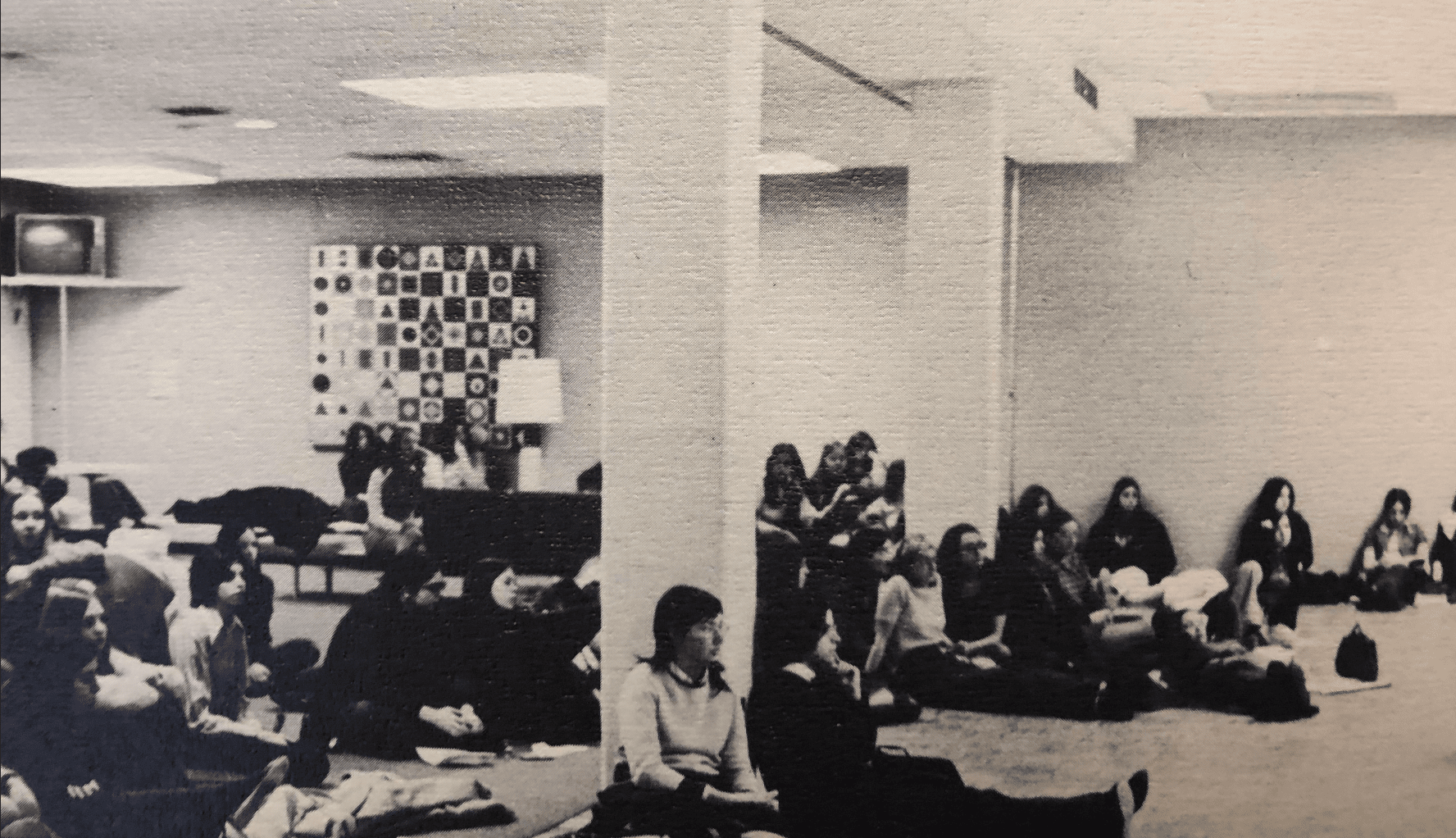 Photo from 70s at Albertus
About Albertus Magnus College
About Albertus Magnus College: Albertus Magnus College, founded in 1925, is a Catholic College in the Dominican tradition. It is recognized by external rankings such as US News & World Report Best Colleges, Money Magazine, and the Wall Street Journal/Times Higher Education. The College has an enrollment of 1,500 students in its traditional undergraduate program, accelerated adult degree programs, and 12 graduate programs, including a new Master of Public Administration and the only Master of Arts in Art Therapy and Counseling program in Connecticut. In the last year, the College received two significant Federal grants in support of student success and well-being: a $300,000 grant from the Department of Justice and a $1.9 million Title III grant from the Department of Education.