Albertus Magnus College 99th Commencement Ceremony: Class of 2022 Soars
New Research Ranks Albertus in Top 15% for Pell-Eligible Students
New Haven, Conn., May 17, 2022 – Albertus Magnus College will hold its Commencement ceremony on Sunday, May 22, 2022. The celebration will take place in front of the College's iconic Rosary Hall and will include the annual traditions that date back nearly a century to its founding in 1925. At this time-honored celebration, it will be duly noted that Albertus graduates are workforce ready – thanks to their experiential learning opportunities and critical thinking skills they obtained through their values and liberal arts based education.
There's new evidence supporting the value of an Albertus degree. The Georgetown's Center on Education and the Workforce (CEW) recently revealed a new study regarding Return on Investment (ROI). Albertus ranks in the top 15-percent of nearly 3,400 schools when weighting ROI to reflect key factors supporting Pell-eligible students – defined as those whose family income is $30,000 or less.
In the new report, CEW examines career earnings specifically for this group. According to the National Center for Education Statistics, Pell-eligible students make up for than one third of all college students. Yet, this grouping have a lower ROI than other degree achievers. The analysis shows that over a 40-year timespan, and putting a spotlight on the number of low-income students served, Albertus edged out competing schools and ranked only behind Yale, Wesleyan, and Trinity in Connecticut among private bachelor-degree granting institutions.
This game-changing announcement underscores the value of Albertus' values based liberal arts education as indicated earlier this year in the annual Destination Survey. Not only in the short term do 97-percent of Albertus bachelor's degree recipients attain jobs or go on to further their education within six months of graduation, but the long-term success rate translates into a higher median salary and a deeply-rooted sense of community.

Here are just a few of the many students who will shine now that they've earned their degree from Albertus: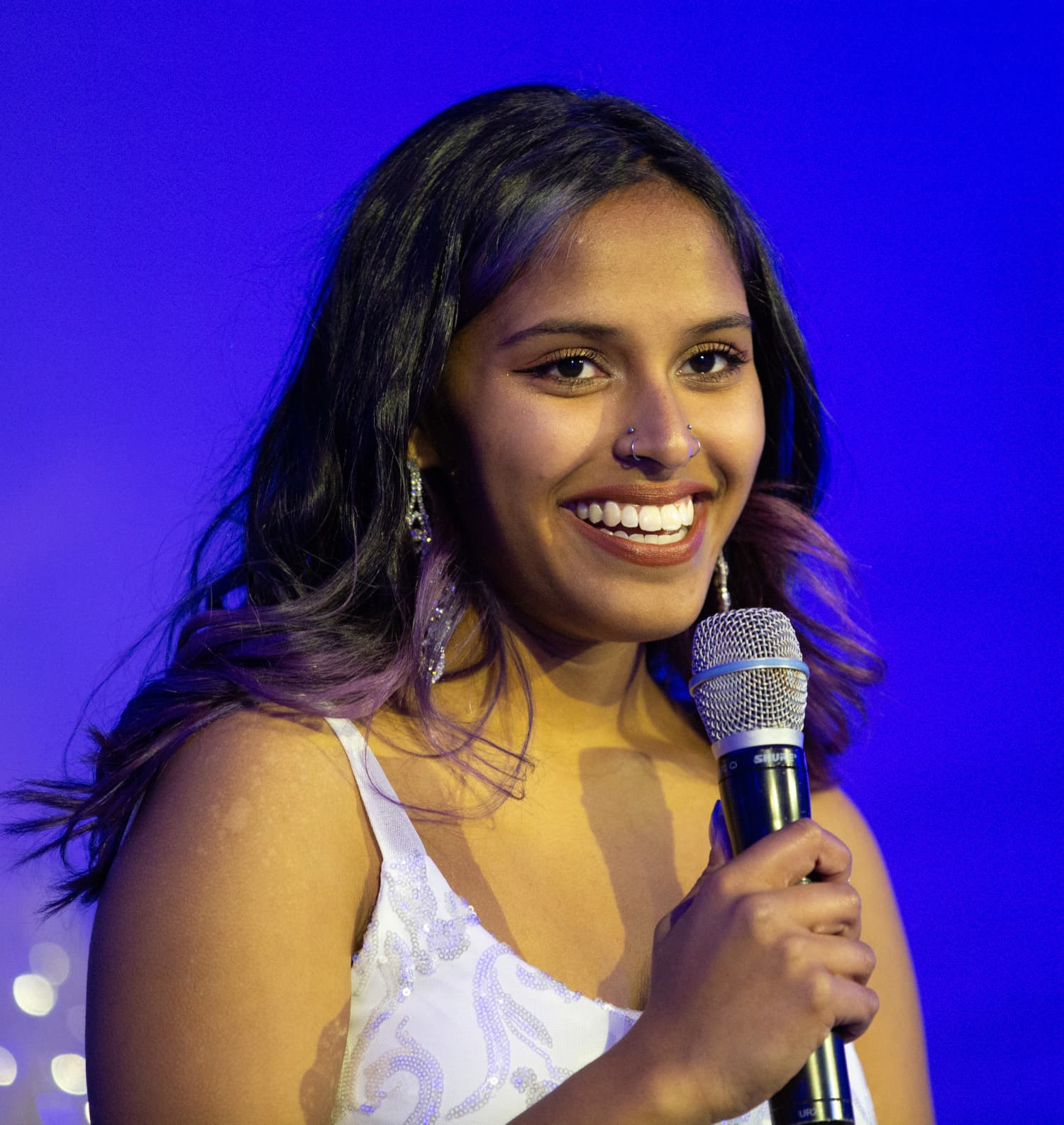 Amina Khokhar '22 (Traditional Undergraduate); Bachelor of Arts in Art Management.
"I came to school because I wanted to focus more on my involvement, and I knew I'd be able to do that here. Doing all of those things not to just make campus better for others, but for yourself too."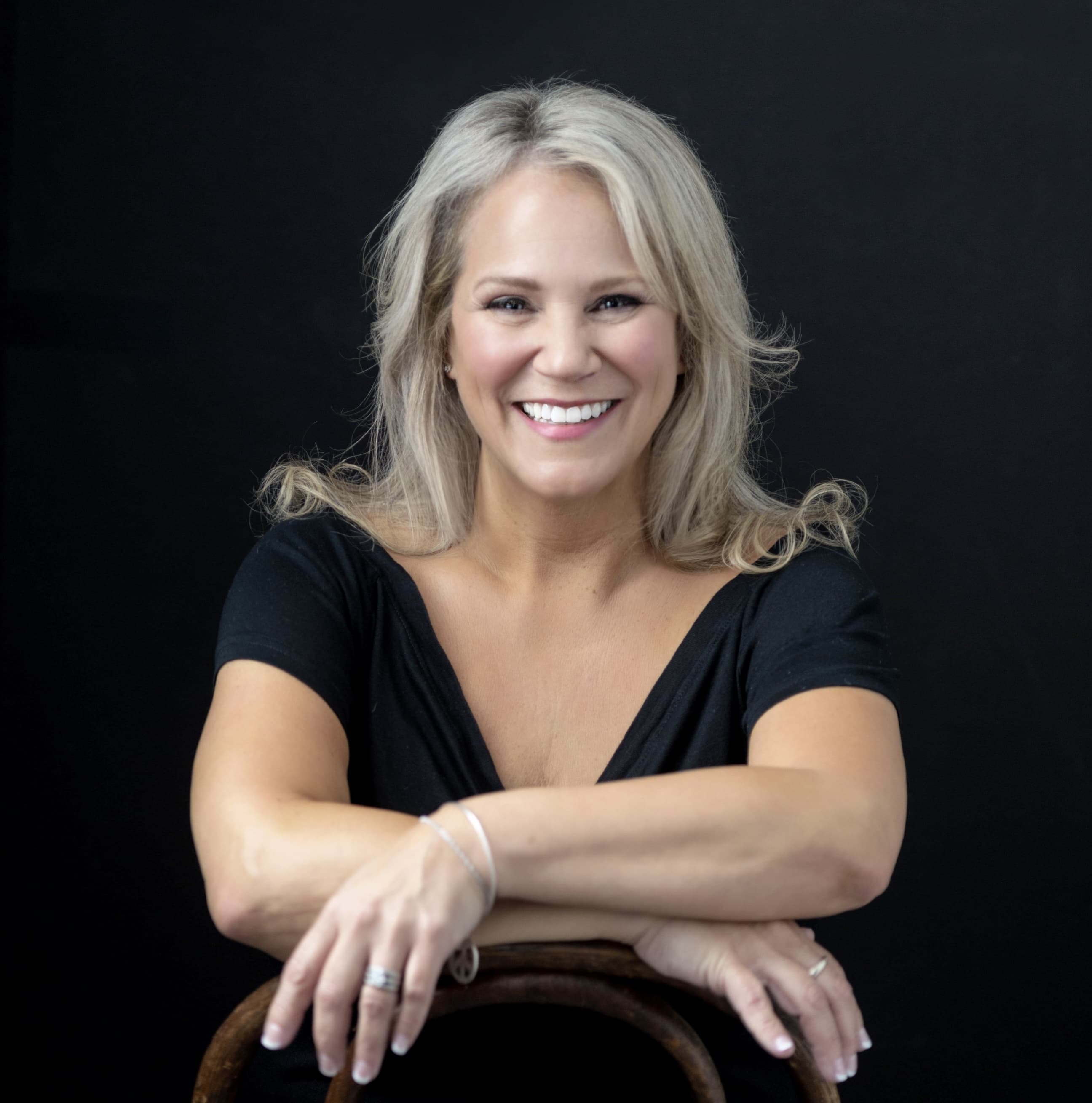 Jacqueline Purcell '21 (Enrolled in Master's Program); Earning Master of Science in Criminal Justice.
"[At Albertus] I'm given the freedom to live my life as an adult and still earn my degree. That to me is invaluable."
Angel Ramirez-Rivera '22 (Adult Undergraduate) Bachelor of Science in Health Care Management.
"When I was driving, I heard the tagline 'We Have Faith in Your Future.' That's what prompted me to take a chance. If someone has faith in my future, I should have faith in my future as well."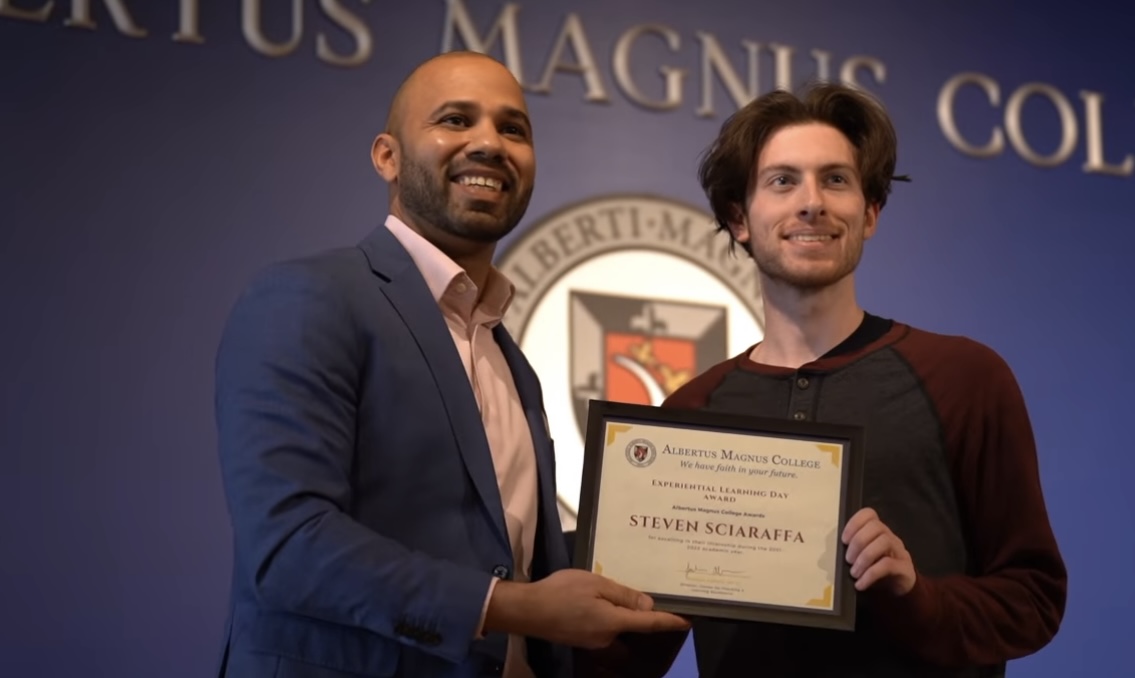 Steven Sciaraffa '22 (Traditional Undergraduate) Bachelor of Science in Business Management, Marketing Management Concentration.
"[As a commuter] I didn't want to just get out of bed, drive to school, and then drive home after class. I wanted to stay here, I wanted to have friends, and to show someone who I am."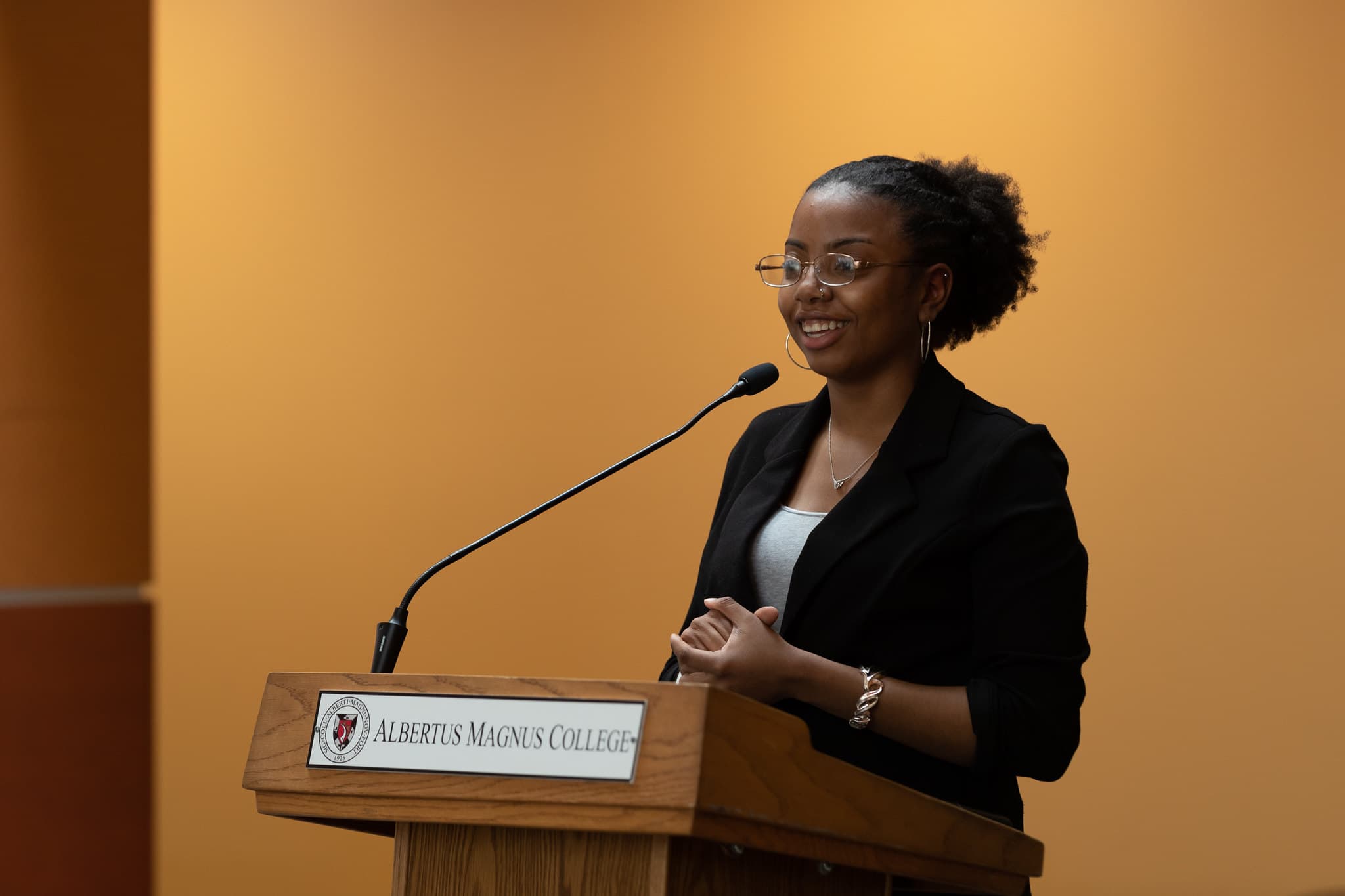 Le'Nina Williams '22 (Traditional Undergraduate) Bachelor of Science in Business Management, Minor in Biology.
"When I came to Albertus, I definitely developed a family here."
As is customary at Commencement, Albertus will award honorary degrees to distinguished individuals whose life and work honoring the College's mission will be recognized for their inspiring, values-based leadership.
Patricia A. Twohill, OP, Prioress of the Dominican Sisters of Peace and Albertus Board of Trustees member, will receive the degree of Doctor of Humane Letters honoris causa and deliver the Commencement Address to the Albertus graduates.
Raymond J. Peach, banking executive and Albertus Board of Trustee Emeritus, also will receive the degree of Doctor of Humane Letters honoris causa.
In addition to bestowing honorary degrees, this year's Albertus Commencement ceremony will mark the third presentation of the St. Dominic Medal, an honor that recognizes an individual or organization whose mission, values, and practices embody the College's core Dominican values: Study, Prayer, Community, and Service. For 2022, there are two recipients of this prestigious honor.
Charlene M. Russell-Tucker '99, Commissioner of Education for the Connecticut State Department of Education, will receive the St. Dominic Medal.
IRIS (Integrated Refugee & Immigrant Services), a non-profit organization in New Haven whose mission is to help displaced people establish new lives, strengthen hope, and contribute to the vitality of Connecticut's communities is the other St. Dominic Medal awardee.
About Albertus Magnus College
About Albertus Magnus College: Albertus Magnus College, founded in 1925, is a Catholic College in the Dominican tradition. It is recognized by external rankings such as US News & World Report Best Colleges, Money Magazine, and the Wall Street Journal/Times Higher Education. The College has an enrollment of 1,500 students in its traditional undergraduate program, accelerated adult degree programs, and 12 graduate programs, including a new Master of Public Administration and the only Master of Arts in Art Therapy and Counseling program in Connecticut. In the last year, the College received two significant Federal grants in support of student success and well-being: a $300,000 grant from the Department of Justice and a $1.9 million Title III grant from the Department of Education.