Bachelor of Arts in Social Science
The curriculum in the BA in Social Science major is designed to provide strong academic training in any two of the four social sciences: Economics, Psychology, Sociology and Political Science.
In this Liberal Arts based program, students will learn what it means to be informed, responsible citizens. They study real-world disciplines and skills focused on making a positive impact, as well as helping people and communities.
What Makes Social Science at Albertus Different?
Engaged
Students
Hands-on, experiential learning
Interdisciplinary perspectives
Emphasis on collaborative work
Great
Teaching
Personally invested professors
Small class sizes
Innovative, well-rounded programs
Resources and opportunities for research
Vibrant
Communities
Lively extracurricular activities
Campus-wide events
Service and community engagement
Successful
Outcomes
Active career counseling
Opportunity-building networks
Access to internships and professional experiences
The Albertus Social Science Degree Program
The mission of this major is to provide course offerings in the liberal arts curriculum of the College in order to introduce students to the economic, psychological, political, and sociological aspects of human existence. Students pursuing a BA in Social Science also have opportunities to gain hands on learning through internships with various government, non-profit, and corporate institutions and companies.
Create Your Flexible Social Science Schedule
Offered in an accelerated format, most students can complete their Social Science degree in a year and a half while only having to take two classes at a time.
Students choose between the following:
Online
Take 1 to 2 classes every 8 weeks
Work from the comfort of your own home
Have the ability to work on assignments on your own time, at your own pace
Blended
Take 1 to 2 classes every 8 weeks
Classes are a combination of in-class session and online assignments
Attend class on campus one night per week, while all other assignments are done from the comfort of home
Benefit from in-class discussions while completing projects and assignments from home
FLEX
Choose to take classes in either a blended or online format
Select the format that works best for you every time you register for a new course
Dr. Siobhan Evarts has instructed mental health clinicians regarding the theory and therapeutic use of RE&CBT and psychiatric diagnostic interviewing, as well as presented seminars and workshops for the public on topics such as tolerating frustration and managing difficult kids.
"Students enjoy hearing about real life application of the theory that we are discussing in class. This experience opens a door that may have felt locked before."
Dr. Evarts has treated clients with anxiety problems, relationship conflicts, mood disorders, anger and aggression, addiction, and women's issues.

Learn More about Dr. Evarts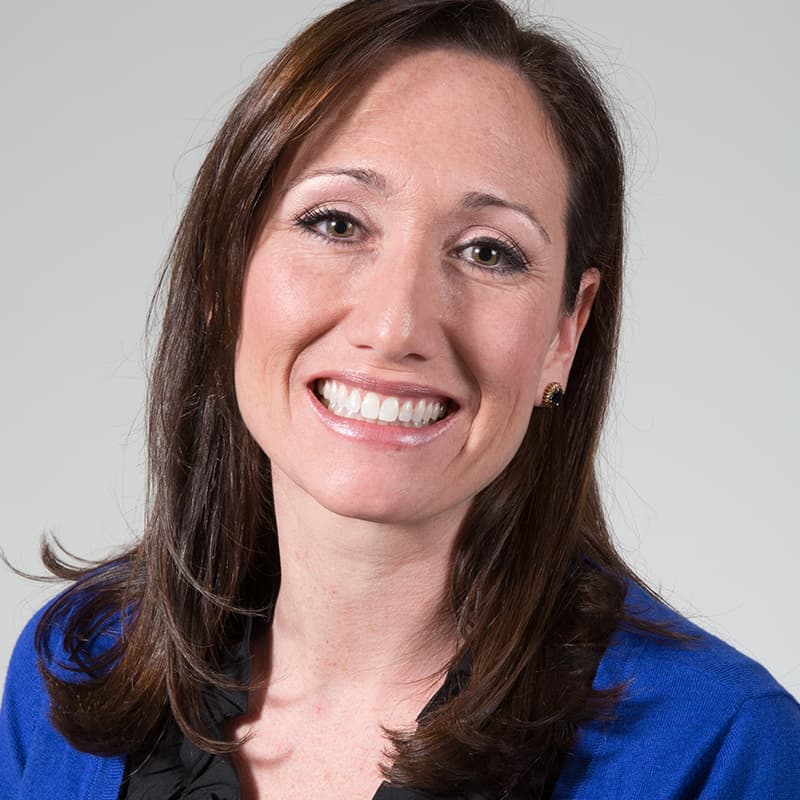 The Albertus Social Science Faculty
Where Will Your Social Science Degree take You?
Earning a Bachelor of Arts in Social Science at a Liberal Arts College like Albertus opens graduates to career opportunities in many fields. Specifically your chosen track of Economics, Psychology, Sociology, or Political Science.
Possible career paths with a Bachelor of Arts degree in Social Science include:
Marketing and Sales Manager
Media and Communications Specialist
The Social Science Major is an interdisciplinary combination of the four social sciences: Sociology, Psychology, Political Science and Economics or Business. This major requires 16 courses, spread out over the social sciences. Very often courses for the major will also count as Designated General Education Requirements.
Students will develop a solid understanding of two social science disciplines and be exposed to at least two others.
Students will demonstrate the ability to use the multiple social science perspectives in analyzing society and human behavior.
Students will actively engage in creating their own curriculum in consultation with their advisor.

Depending on their future goals they may chose a sequence of courses meant to prepare them for applied social science work, research oriented social science work, or a broad and interdisciplinary background suited to a number of life pathways.
Students may participate in the Internship Program in the various concentrations and thus

be evaluated by supervisors on their performance.
Students may participate in independent academic research on a topic of their choice.
Students will be prepared to secure employment in their fields of concentration or related fields or will go on to graduate school.
View Courses and Curriculum
Interested in learning more about the diverse courses offered at Albertus?
We have Faith in Your Future
Become Part of the Albertus Social Science Community
Have questions about Social Science? Ready for the next step?
Let us know how we can help plan your future.
Request Social Science Undergraduate Information
Request Social Science Adult Undergraduate Information
Loading...
Purposeful Vision & Direction
The Albertus Social Science Degree Mission Statement
The curriculum in the Social Science major is designed to provide strong academic training in any two social sciences along with an exposure to at least two other areas of social science research. The mission of this major is to provide a broad interdisciplinary exposure to studying the anthropological, economic, psychological, political, sociological and urban studies aspects of human society and behavior. The possibility exists for the applied social science student to design, in consultation with the department, an off-campus practicum/internship in a relevant social science subfield for which college credit is given. Alternately the student may choose to complete independent interdisciplinary research into a Social Science topic of their choice by working closely with an individual faculty member affiliated with the program. Students may also pursue minor courses of study in other social science disciplines.