Bachelor's of Science in Project Management at Albertus Magnus College
A Project Management degree utilizes the technical, professional, and strategic expertise necessary to successfully lead projects from start to finish.
We live in a "project economy" – so being able to juggle multiple projects at the same time takes time management and critical thinking as employers shift from operating organizations to changing them using projects that enhance performance to create long-term value and growth.
Interdisciplinary by nature, the Project Management program enables students to bring different disciplines together – such as business, computer science, and communications – that can be applied to experiential learning opportunities.
The curriculum will help students develop and refine critical thinking, problem solving, time management, negotiation, and communication skills that can help you land a job in a wide-variety of careers.
What Makes Project Management at Albertus Different?
Engaged
Students
Hands-on, experiential learning
Interdisciplinary perspectives
Emphasis on collaborative work
Great
Teaching
Personally invested professors
Small class sizes
Innovative, well-rounded programs
Resources and opportunities for research
Vibrant
Communities
Lively extracurricular activities
Campus-wide events
Service and community engagement
Successful
Outcomes
Active career counseling
Opportunity-building networks
Access to internships and professional experiences
The Albertus Project Management Degree Program
The Albertus Project Management Degree Program
Students will undertake a practicum course where they will apply what they learned to a real-world scenario. This means their classroom experience and internship experience will be aligned. The experience allows students to gain valuable experience in their field and apply it to a professional setting. Albertus students are workforce ready.
Careers in Project Management are on the rise. It's estimated that 25 million new Project Management employees will be needed by 2030 – that's a 33% growth. The Harvard Business Review cites similar demand data, indicating project-oriented activity will reach $20 trillion by 2027.
Create Your Flexible Project Management Schedule
Offered in an accelerated format, most students can complete their Project Management degree in a year and a half while only having to take two classes at a time.
Students choose between the following:
Online
Take 1 to 2 classes every 8 weeks
Work from the comfort of your own home
Have the ability to work on assignments on your own time, at your own pace
Blended
Take 1 to 2 classes every 8 weeks
Classes are a combination of in-class session and online assignments
Attend class on campus one night per week, while all other assignments are done from the comfort of home
Benefit from in-class discussions while completing projects and assignments from home
FLEX
Choose to take classes in either a blended or online format
Select the format that works best for you every time you register for a new course
Meet William Aniskovich, J.D.
Professor Bill Aniskovich is the Dean of the Tagliatela School of Business, Associate Professor of Law & Management, and the Director of the College's Healthcare Management Program. He is the CEO of Stonington Behavioral Health, Inc. and an attorney with the New Haven law firm of Brenner, Saltzman & Wallman, LLC.
"From start to finish, our Project Management Program provides our students with practical knowledge, skills, tools, and techniques that enable them to deliver transformative value within any business or industry. The ability to do this – and do it well – is more vital than ever in our fast-paced economy." William Aniskovich, J.D.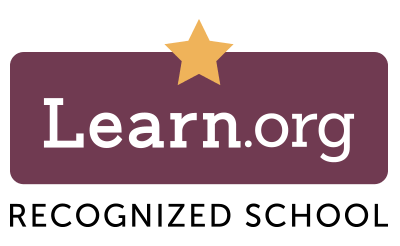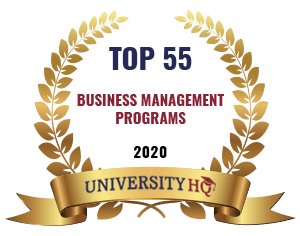 Where Will Your Project Management Degree take You?
Possible career paths with a Bachelor of Science degree in Project Management include:
Grantmaking and Giving Services
Social and Behavioral Scientist
Change Agent

The U.S. Bureau of Labor Statistics categorizes project management specialists and business operations specialists all together. There has been a 90% growth in employment since 2014, with a 33% increase between 2017-2027. The median annual wage is $78,000 with 6-figure salaries not out of the question.
Tagliatela School of Business and Leadership
The Business Experience at Albertus Magnus College
Vision Statement
The Tagliatela School of Business and Leadership seeks to be a respected educational leader within the regional business community. We will provide high-impact academic programs and experiences aligned with in-demand fields. Our programs will challenge students to develop practical skills and personal values that empower them to succeed in a wide range of business professions.
Mission Statement
The mission of the Tagliatela School of Business and Leadership is to provide a superior business education in innovative, accessible and technologically advanced formats to students from diverse academic and socioeconomic backgrounds striving to be ethical, entrepreneurial and successful in a dynamic economy through quality teaching, service and engagement with the business community.
Our Core Values
Student-centered learning

Honesty

Mutual Respect

Competency-based educational focus

Technological Innovation

Business Community Engagement/Partnership
Learn more
Project Management Courses
We have Faith in Your Future
Become Part of the Albertus Project Management Community
Have questions about Project Management? Ready for the next step?
Let us know how we can help plan your future.
Request Project Management Undergraduate Information
Request Project Management Adult Undergraduate Information
Loading...