IBM Cybersecurity Analyst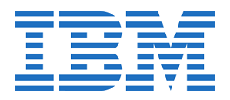 A growing number of exciting, well-paying jobs in today's security industry do not require a college degree. This Professional Certificate will give you the technical skills to become job-ready for a Cybersecurity Analyst role. Instructional content and labs will introduce you to concepts including network security, endpoint protection, incident response, threat intelligence, penetration testing, and vulnerability assessment.
Cybersecurity is one of the most in-demand career fields.
● According to CyberSeek, from June 2019  through May 2020, there were 171,000 openings for Information Security Analysts, but only 125,000 workers currently employed in those positions – an annual talent shortfall of 46,000 workers. On average, cybersecurity roles take 21% longer to fill than other IT jobs.
● The U.S. Bureau of Labor Statistics expects 31% hiring growth for Cybersecurity Analysts between 2019 and 2029, growing much faster than average in other careers.
You should be comfortable working with computers, be willing to develop new technical skills, and enjoy collaborative problem solving and communicating solutions. By the end of this program, you will have completed a real-world security breach hands-on project and applied concepts through industry tool virtual labs to provide you with the confidence to start a career in cybersecurity.
This program is ACE® approved - you can earn up to 10 college credits, the equivalent of 2 ½ associate degree-level courses.