Career Coach and Navigator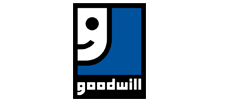 Are you passionate about helping people change their lives with skills and jobs so they can earn a good living and feel fulfilled by the work they do? Do you want a rewarding career that advances equity and helps strengthen communities? Explore a new career as a Career Coach or Navigator where you can help others develop the skills and confidence to pursue their next career move.
This Professional Certificate includes four beginner-level courses to help you build skills that prepare you for an entry-level job as a Career Coach or Navigator. You will learn from professionals who work as Career Coaches or Navigators and gain insights from the job seekers and career advancers they serve.
By the end of the program, you will be able to:
Explain the foundational concepts of Career Coaching and Navigating.

Familiarize clients with the Career Coaching and Navigation experience.

Discover career possibilities for Career Navigators and Career Coaches.

Describe common Career Development theories, models, and tools.

Summarize Coaching Agreements and Career Service Plans.

Identify professional and ethical standards.

Describe human-centered approaches to Career Coaching and Navigating.