Events
April 2019
Saturday, April 27

Golden Society Reunion
Albertus Magnus College
Join us for the Golden Society Reunion where we will welcome the class of 1969 to the Golden Society. Don't wait five years to see your classmates - make your plans now for this annual event.
Events will take place in Rosary Hall and the Atrium of the Tagliatela Academic Center at Albertus Magnus College.
Additionally Albertus Magnus College is celebrating the milestone classes of 1964, 1959, 1954, 1949 and 1944.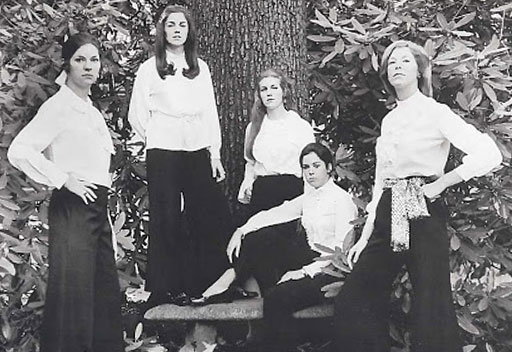 News
President Camille Discusses the Need for Improvements in the College Admissions Process
April 11, 2019
Second Annual Day of Service (Photo Gallery)
April 8, 2019
Networking Reception April 2019 (Photo Gallery)
April 5, 2019
Veterans Educational Experience
March 29, 2019
Experiential Learning Day 2019 (Photo Gallery)
March 27, 2019
Albertus Magnus Urban Studies Students at City Hall
March 27, 2019
Albertus Magnus College Among the Best in the Nation
March 27, 2019
Albertus Magnus Hosts Unified Sports Tournament
March 26, 2019
Dr. Marc M. Camille: "Choose Kindness"
March 15, 2019
Albertus Magnus President Dr. Marc M. Camille Named to D3 Chancellors/Presidents Advisory Group
March 12, 2019
Feeding Hope and Recovery Through Art (Photo Gallery)
February 28, 2019
Osmond and Thompson Receive All-Conference Distinction
February 25, 2019
Perkins Named Second Team All-Conference
February 25, 2019
Men's Basketball Selected to NCAA Tournament; Will Play Christopher Newport in First Round
February 25, 2019
Honorary Purple Heart Ceremony (Photo Gallery)
February 22, 2019
Thompson Named USBWA Division III National Player of the Week
February 19, 2019
State of College Address 2019 (Photo Gallery)
February 14, 2019
Falcon 5k Challenge (Photo Gallery)
February 4, 2019
Weight-Room Blessing (Photo Gallery)
February 1, 2019
Albertus Magnus College Featured as One of the Best Master's in Corrections Programs for 2019
January 15, 2019
Albertus Magnus Women's Basketball Program Off and Running
January 9, 2019
Albertus Magnus College Women's Basketball Continues to Soar!
December 17, 2018
Keith Raffone '94 Promoted to Regional Role at GateHouse Media
December 14, 2018
Professor Alan DelFavero Speaks with WTNH News 8 to Lend His Expertise on the State of the Stock Market.
December 13, 2018
President's Associates Christmas Party (Photo Gallery)
December 7, 2018
6th Annual Christmas Tree Lighting (Photo Gallery)
December 7, 2018
Thomas Heese '07 Named COO of Clear Automation
November 28, 2018
Vivian Martinez-Wells '05 M.S. Named Director at Cadence Aerospace
November 28, 2018
Thanksgiving Message from President Camille
November 21, 2018
New Haven College Cuts Ribbon On 770 kW Solar Carport System
November 16, 2018
The Future Is Bright: Albertus Magnus College Installs Solar Panels
November 15, 2018
Alumni and Student Networking Reception (Photo Gallery)
November 14, 2018
Albertus Magnus College is One of the Best Schools for Veterans Studying Business Administration Nationwide and #1 in CT for 2019
November 14, 2018
Philadelphia Alumni Reception (Photo Gallery)
November 13, 2018
Albertus Magnus College to Host Solar Panel Ribbon Cutting Ceremony
November 13, 2018
Dr. Marc M. Camille Prayers Across the Country
November 8, 2018
Ross Edwards, Associate Dean for Academic Affairs and Assistant Professor of Political Science Speaks with WTNH News 8 about the Gubernatorial Election Outcomes
November 8, 2018
Genese Clark '09 Publishes Children's Book
November 6, 2018
Dr. Marc M. Camille Message of Unity
October 30, 2018
Albertus Magnus College Ranks in the 2019 Best Values for an Online Master's Degree in General Studies
October 24, 2018
The Colors of Collioure
October 17, 2018
Albertus Magnus College Ranks in the 2019 Best Online Colleges for Master's in Management!
October 16, 2018
More Rains Bring Time in a Medieval Village and Abbey
October 16, 2018
Grateful for So Many Things
October 15, 2018
A Day Spent in "La Ville Rose"
October 13, 2018
Walking Across the Gate to the Middle Ages
October 12, 2018
On Hispanic Heritage, Alyssa Cruz '19 Digs Deep
October 12, 2018
Reflection through Fanjeaux's Rolling Hills
October 11, 2018
Albertus Magnus Presents Veritas Award on Founders' Day
October 11, 2018
A Pilgrimage to Walk in the Steps of St. Dominic
October 10, 2018
William A. Aniskovich, J.D., Chair of Tagliatela School of Business and Leadership, featured on Online MBA Report
September 27, 2018
SOAR Reception 2018 (Photo Gallery)
September 24, 2018
Dr. Hilda Speicher Ph.D., Professor as Albertus Magnus College, featured on Academic Minute
September 24, 2018
Albertus Magnus Athletics Hosts 2018 Hall of Fame Induction Ceremony
September 17, 2018
Homecoming 2018: Community Garden & Games (Photo Gallery)
September 17, 2018
Homecoming 2018: Mass & Athletic Hall of Fame (Photo Gallery)
September 17, 2018
Homecoming 2018: Rosary Reception (Photo Gallery)
September 17, 2018
How Connecticut Schools Fared on U.S. News & World Report
September 14, 2018
Albertus Men's Basketball Team Tradition of Excellence
September 13, 2018
Albertus Dean's List Luncheon 2018
September 13, 2018
Candlelight Convocation 2018
September 7, 2018
Albertus Magnus Welcomes Class of 2022 to Campus
August 30, 2018
Former Falcon Amir Maddred Signs with Club Rahoveci
August 28, 2018
Class of 2022 Prepares to Soar at Albertus Magnus College
August 27, 2018
Albertus Magnus College - Move In Day 2018 (Video Gallery)
August 27, 2018
Albertus Magnus College - Move In Day 2018 (Photo Gallery)
August 27, 2018
At Amistad, College Prep Doesn't Stop For Summer
August 23, 2018
Leadership Immersion Program 2018 (Photo Gallery)
August 15, 2018
Albertus Magnus College Receives National Acclaim
August 7, 2018
Albertus Lecturer Wheeler-Reed Published in MyPlainview
August 3, 2018
Albertus Alumna Leads the way for DanburyWorks
July 30, 2018
Master of Leadership Student Making an Impact
July 26, 2018
Director of the MFA Program in the New Yorker
July 24, 2018
Albertus Rocks the Green at LEAP Read In
July 24, 2018
The College's Commitment to Serve
July 23, 2018
Criminal Justice Camp 2018 (Photo Gallery)
June 27, 2018
Albertus Magnus Tabs Vermont Associate Coach Wallack To Lead Team For Inaugural Season In '19-20
June 26, 2018
New Falcons Head Coach Worked His Way Up
June 25, 2018
New Hockey Coach At Albertus Magnus
June 25, 2018
Albertus Names Kyle Wallack Inaugural Hockey Coach
June 25, 2018
Meet a Veteran: Norwich native, Robert Moore '08 Worked on Jet Engines While in Marines
June 25, 2018
Jan Katherine VonFlatern '71 joins the Pilgrim Monument and P-Town Museum Board of Trustees Following an Extensive Legal Career
June 22, 2018
Ridgefield Board of Ed hires Dawn N. Norton '03 M.S. as Ridgefield Public School's Business Manager
June 15, 2018
57 Albertus Magnus College Student-Athletes Announced as 2017-18 GNAC Academic All-Conference Honorees
June 14, 2018
Albertus Magnus Criminal Justice Camp
June 11, 2018
Dominican tradition and pride. Congratulations to newly installed #FearlessFalcon President Camille and Ohio Dominican President Dr. Robert Gervasi. Read more by Peace Dominicans here
June 4, 2018
Read "Making an Impact", an article about Dr. Camille's first year here at Albertus and its positive effect on the school, the neighborhood, and New Haven.
May 30, 2018
Master of Arts in Art Therapy and Counseling Program at Albertus Magnus College in the Daily Nutmeg
May 24, 2018
VERITAS Awards to be Presented on Founders' Day
May 14, 2018
Gloucester Native Dr. Marc M. Camille Installed as the 14th President of Albertus Magnus College
May 14, 2018
Albertus Magnus College Day of Service
May 7, 2018
Albertus Day of Service at Beardsley Zoo
May 7, 2018
Albertus Magnus College Day of Service
May 5, 2018
Mass of the Holy Spirit at St. Joseph Church
May 4, 2018
Albertus Inaugurates President Camille
May 4, 2018
Albertus Magnus College Inaugural Celebration is Kicked Off - Loaded: Artists as Activists
May 2, 2018
Golden Society Reunion 2018
May 1, 2018
Albertus Magnus College to Inaugurate 14th President
April 27, 2018
Albertus Magnus College among the best in the nation / The Best Online Master's in Management Degree Programs
April 26, 2018
2018 Habitat for Humanity Bridgeport
April 26, 2018
Meteorologist Dan Amarante Speaks About the Science Behind Weather Forecasts at Albertus Magnus College
April 25, 2018
Loaded : Artist as Activist at MacDonough Gallery
April 25, 2018
Albertus Magnus College Sponsors and Participates in Beardsley Zoo's "Tiger Trot" Fundraiser
April 24, 2018
President Marc M. Camille, Ed.D. visits China with Mayor Harp and the New Haven Sister City Delegation (Photo Gallery)
April 24, 2018
Academic & Community Garden Project
April 23, 2018
NEOHS Annual Conference (Photo Gallery)
April 20, 2018
Student and Alumni Business After Hours Networking Event
April 19, 2018
Albertus Magnus College President Marc M. Camille, Ed.D. visits China with Delegation Led by Mayor Toni Harp
April 17, 2018
2018 Falcon Leader and Service Award Recipients
April 16, 2018
Albertus Magnus College Announces Commencement Speaker
April 16, 2018
Imam Omer Bajwa, director of Muslim life in the Yale University Chaplain's Office, Aims for Enhanced Local Catholic-Muslim Relations
April 12, 2018
A Long Day in Changsha, A City that Inspires
April 10, 2018
Albertus Magnus College Catherine of Siena Lecture | St. Thomas Aquinas Lecture Series (Photo Gallery)
April 11, 2018
Spring Semester Update
April 6, 2018
MAATC 20th Anniversary Exhibition (Photo Gallery)
April 6, 2018
Albertus Falcons To Skate At Walker Rink
April 5, 2018
Albertus Magnus to Start Men's Ice Hockey Program
April 5, 2018
Albertus Magnus College to Launch Varsity Hockey Team through Unique Partnership with City of New Haven
April 4, 2018
2018 Honorary Degree Recipients and Commencement Speaker
March 23, 2018
Albertus Magnus Makes A $20K Annual "Promise"
March 21, 2018
Albertus Magnus College Named One of the Top 35 Most Affordable Online Bachelor's in Finance 2018
March 19, 2018
Greater New Haven St. Patrick's Day Parade Queen Bridget Judd '17 Featured in New Haven Register
March 12, 2018
Jaqhawn Walters '18, Selected to NABC All-District Team
March 12, 2018
Patrick Smith '07 is Grand Marshal of the 2018 Greater New Haven St. Patrick's Day Parade
March 6, 2018
Albertus Magnus Undergraduate Open House Spring 2018 (Photo Gallery)
February 26, 2018
Albertus Magnus Panel Offers Views On Organizing Black Community
February 23, 2018
Falcons Soar into GNAC Finals Defeating Lasell
February 23, 2018
Albertus Magnus downs Lasell, 97-86, advances to GNAC final
February 22, 2018
Albertus Magnus College men's basketball team advances to the semifinals in the 2018 Great Northeast Athletic Conference (GNAC) Tournament
February 21, 2018
Albertus Magnus College wommen's basketball team advances to the semifinals in the 2018 Great Northeast Athletic Conference (GNAC) Tournament; Olivia Bolden '18 Becomes Programs All-Time Rebounder
February 21, 2018
Albertus Magnus men move on in GNAC tournament
February 20, 2018
Albertus Magnus College men's basketball team advances to the semifinals in the 2018 Great Northeast Athletic Conference (GNAC) Tournament
February 21, 2018
Albertus Magnus College men's basketball team has earned the No. 1 seed in the upcoming 2018 Great Northeast Athletic Conference (GNAC) Tournament
February 19, 2018
Albertus Magnus College women's basketball team has earned the No. 5 seed in the upcoming 2018 Great Northeast Athletic Conference (GNAC) Tournament
February 19, 2018
Congratulations to Ross Riskin, M.S.T., Director of the Finance Program at Albertus Magnus College, who has just had his first journal article published in the Journal of Accountancy. The article addresses how advisers can help clients balance education and retirement planning.
February 2, 2018
Congratulations to Dr. David Wheeler-Reed, whose book, Regulating Sex in the Roman Empire, has been nominated for the prestigious American Academy of Religion Award for ground-breaking book in Religious Studies 2018.
February 1, 2018
Albertus Magnus College is taking proactive steps to protect faculty, staff and students from this flu season.
January 29, 2018
Albertus' Olivia Bolden reaches 1,000-rebound milestone
January 26, 2018
Board Decision Regarding Gordon Edelstein
January 24, 2018
A Statement Regarding Gordon Edelstein
January 23, 2018
Matthew Morrell '12 selected as a New Leader in Banking by the Connecticut Bankers Association and Connecticut Banking Magazine
January 18, 2018
Walters Tabbed GNAC Corvias Player of the Week for Fourth Time
January 16, 2018
New Haven Promise Internship and Career Fair 2018
January 16, 2018
Orange Police Chief Gagne '12 M.A. Collaborates with Associate Professor Geary to Bring Drone to Orange PD
January 12, 2018
Leiyanie "Lee" Osorio '15 and Eliannie Sola '17 named "New Haveners of The Year" by the New Haven Independent
January 4, 2018
Malika Grant '15 featured in New York Daily News
January 3, 2018
Albertus Magnus Student-Athletes Make a Difference in the Community
December 18, 2017
The President's Associates Christmas Party (Video)
December 18, 2017
5th Annual Christmas Tree Lighting (Video)
December 13, 2017
5th Annual Christmas Tree Lighting (Photo Gallery)
December 7, 2017
President's Associates Christmas Party (Photo Gallery)
December 7, 2017
Ronald McDonald House of Connecticut - Albertus Tree of Hope>
December 6, 2017
A "World" Where Eco-Stewardship Meets Art
December 5, 2017
Albertus Magnus College Community Garden
December 5, 2017
Olivia Bolden and Jaqhawn Walters Named Albertus Magnus College Student-Athletes of the Week
December 4, 2017
Rabbi Herbert Brockman delivers the St. Albert the Great Lecture on Interfaith Dialogue
November 25, 2017
Rabbi Herbert Brockman: "The Essence of Interfaith Dialogue: Faith over Fear." (Photo Gallery)
November 21, 2017
Albertus Magnus Athletics & SAAC Holds Thanksgiving Food Drive
November 17, 2017
Women's Volleyball Delaney Ruiz Named to GNAC-All Sportsmanship Team
November 7, 2017
Tiffany Ortiz '12 First Hispanic Female Police Officer Hired in Norwalk in Three Decades
November 7, 2017
MAATC Program at Albertus Magnus College Hosts "Reflections on the Eating Disorder Journey," Exhibit
October 27, 2017
Joe Caruso Named Albertus Magnus Head Women's Field Hockey Coach
October 20, 2017
D'Agostino Represents Albertus Magnus at the NCFS Championship
October 19, 2017
Anthony Cuozzo '08, '10 M.A. featured in NH Register for unlikely second career post retirement from law enforcement
October 17, 2017
Evening with Rosa DeLauro (Photo Gallery)
October 14, 2017
Homecoming 2017 (Photo Gallery)
October 14, 2017
Albertus Magnus' Salah Oumorou may be soccer's best-kept secret
October 13, 2017
Reflections on the First One Hundred Days
October 7, 2017
Women's Soccer Earns NSCAA Team Academic Award
October 6, 2017
S.A.A.C Participates in "Fresh Check Day"
October 4, 2017
Albertus Magnus dedicates Shea Softball Complex
October 2, 2017
SOAR, Donor and Scholar Recognition Event, Photo Gallery
September 27, 2017
Celebration of the 70's Photo Gallery
September 27, 2017
Old Friends reunited, will entertain at Lyric Hall in New Haven
September 22, 2017
Dr. Camille visits WQUN and discusses the St. Thomas Aquinas Lecture Series
September 22, 2017
Congratulations to Dr. Stephen Joy, whose article, "Reading personality: Assessing "big three" personality traits with the sentence completion method" is in press with Current Issues in Personality Psychology
September 21, 2017
MFA in Writing Director Rafferty begins CT Author Series
September 18, 2017
Albertus Welcomes GNHCC Business After Hours (Gallery)
September 14, 2017
Dean's List Luncheon (Gallery)
September 13, 2017
Albertus Hosts Norman Siegel for Constitution Day Talk
September 12, 2017
Inside Higher Ed: New Presidents
September 7, 2017
Class of 2021 Settles in at Albertus Magnus College
September 6, 2017
Professor Evie Lindemann with WTNH; the benefits of Art Therapy for alzheimer patients ARTIS.
August 30, 2017
Johanna Torres '13, '16 M.A. Leadership, aka, 'Flan Lady' back and bigger than ever in Branford
August 21, 2017
News 8's Jocelyn Maminta talks about giving back to the community with the new President of Albertus Magnus College, Dr. Marc M. Camille.
August 17, 2017
Albertus Magnus Women's Tennis Schedule
August 17, 2017
Albertus Magnus College Reconized by the AICPA for Intergrating the Personal Financial Planning Program for College Accounting Students into their Curriculum
August 15, 2017
Albertus Magnus Women's Volleyball Release Fall Schedule
August 15, 2017
Albertus Magnus College Immersion Leadership Program
August 14, 2017
Check out this feature on NBC CT about Ben Wallek '16 MA Leadership. He certainly is an inspiring leader!
August 9, 2017
Albertus Magnus Women's Soccer Release Fall Schedule
August 9, 2017
Albertus Magnus Men's Soccer Release Fall Schedule
August 8, 2017
Dorothy Yutenkas Mutkowski '67 is included in the newly released book, "Connecticut Rock 'n' Roll: A History."
August 8, 2017
Congrats to MAAT's Evie Lindemann her monoprint will be in the 116th NH Paint & Clay Club Exhibition
June 29, 2017
Criminal justice camp for high school students
June 28, 2017
57 Albertus Magnus College Student Athletes were selected to the GNAC's 2016-2017 All Academic Team
June 22, 2017
Lindburg Pender III '17 and his inspirational journey through our Computer Information Systems program
June 2, 2017
Laurel Awards Recipients
May 21, 2017
Breakwater 2017 (Photo Gallery)
May 5, 2017
Golden Society Reunion 2017 (Photo Gallery)
May 2, 2017
Earth Day Tree Planting 2017 (Photo Gallery)
April 27, 2017
Falcon Leader and Service Awards 2017 (Photo Gallery)
April 24, 2017
Creativity Heals in an Unexpected Place (Photo Gallery)
March 31, 2017
Albertus Magnus names Baltimore educator its new president
March 23, 2017
Experiential Learning Day 2017 (Photos)
March 30, 2017
Albertus Magnus names Baltimore educator its new president
March 23, 2017
Albertus Magnus College has named Marc M. Camille as the college's first new president in 35 years
March 21, 2017
Albertus Magnus Picks A President
March 20, 2017
Loyola Enrollment Management and Communications Vice President Marc M. Camille, Ed.D., named president of Albertus Magnus College
March 20, 2017
Albertus Magnus College Appoints Dr. Marc M. Camille as President; First New President in 35 Years, 14th in College's History
March 20, 2017
Albertus Magnus College Appoints First New President in 35 Years; Media Invited for Interviews and Campus Event on Monday, March 20, 2017
March 18, 2017
Ross Riskin M.S.T. to be the keynote speaker for the Career and Technical Education Personal Finance Conference sponsored by the CT State Department of Education
March 17, 2017
International Women's Day Reception (Photos)
March 16, 2017
Men's Basketball Selected to NCAA Tournament, Will Play Rochester (N.Y.) in First Round
February 27, 2017
Men's Basketball Wins GNAC Championship; Defeats Lasell, 101-83
February 25, 2017
Falcon for a Day - Albertus Magnus
February 16, 2017
Traditional Candlelight Ceremony for Transfer Students
February 10, 2017
New York Times Article: Positive Economic Impact for Albertus Graduates
February 10, 2017
Frankie the Falcon Appears at Snowflake Festival - Albertus Magnus
February 3, 2017
Recent Executive Orders
January 31, 2017
Albertus Magnus College Reduces Room and Board Costs
January 12, 2017
Albertus Magnus Named one of America's Best Colleges for Adult Learners
December 21, 2016
Albertus Magnus Student-Athletes Make a Difference in the Community
December 14, 2016
Jaqhawn Walters Named GNAC Player of the Week
December 12, 2016
Christmas Tree Lighting 2016 (Photos)
December 6, 2016
Albertus Magnus Student-Athletes Participate in Campus Clean Up
November 16, 2016
Nelson Kwok Tabbed as Albertus Magnus Men's Volleyball Coach
November 14, 2016
Rotella's Header Leads Women's Soccer to GNAC Championship Berth
November 2, 2016
20th Annual Fall Fest 2016 (Photo Album)
October 26, 2016
Athletic Hall of Fame 2016 (Photo Album)
October 26, 2016
5 Reasons Not to Miss Fall Fest
October 20, 2016
Spotlight on Junior Achievement Day
October 11, 2016
2016 Evening Candle Light Ceremony (Photo Gallery)
October 7, 2016
Women's Soccer Earns NSCAA College Team Academic Award
October 6, 2016
2016 Founders' Day (Photo Gallery)
September 28, 2016
Albertus Magnus College Announces 2016 Hall of Fame Class
September 21, 2016
Albertus Magnus takes on the 22 push-up challenge for veterans awareness
September 15, 2016
Albertus Magnus College Offers New Certified Program In Financial Planning
September 12, 2016
Albertus Magnus College congratulates Jorgieliz Casanova and all of our New Haven Promise scholars on their academic accomplishments.
August 16, 2016
Daily Nutmeg interview With MFA Co-Director, Sarah Wallman
August 19, 2016
Presidential Search Update
August 15, 2016
Congratulations to Dr. Stephen Joy on being published in the summer issue of the Hudson Review
August 10, 2016
The Obligatory Activation of Practiced Complex Multiplication Facts and What it Tells Us About Models of Arithmetic Processing - Dr. Loel Tronsky
August 9, 2016
Presidential Search Update
July 25, 2016
Offices of Dominican Mission and Ministries
July 5, 2016
Prayers are requested for Sister Ann Bailie, O.P.
July 5, 2016
Criminal Justice Camp 2016 Gallery
July 1, 2016
Albertus Art Therapy student, Mariah Gormas featured in AATA online as featured member
June 22, 2016
Albertus Magnus Reunion 2016 Gallery
June 17, 2016
Albertus Magnus Commencement 2016 Gallery
June 10, 2016
Albertus Magnus Unveils Redesigned Athletics Website
June 3, 2016
2016 Alumni Award Recipients Announced
May 25, 2016
Interim President Appointed
May 23, 2016
Baseball Places a Pair on All-GNAC Teams
May 9, 2016
Three Softball Players Earn All-GNAC Honors
May 9, 2016
Woodfield Named GNAC Men's Tennis Rookie of the Year
May 10, 2016
New Haven Marks 378th Birthday
April 27, 2016
Albertus Magnus College to Celebrate 93rd Commencement
April 26, 2016
Albertus 5th Year Report Most Favorably Accepted by NEAS&C
April 22, 2016
Albertus Magnus College's Online Master's Degree in Accounting Ranked Top 30 in the U.S. for 2016
April 18, 2016
Albertus Falcons Have a New Home for Baseball
April 13, 2016
Business Administration MA graduate, Ashon Avent, Inspiring young men to follow his footsteps in leadership, appearance and community
March 21, 2016
Leadership Takeaways
March 10, 2016
Bolden and Falcigno Receive All-GNAC Distinction
February 29, 2016
Men's Basketball Defeats Lasell to Advance to the GNAC Championship
February 26, 2016
Men's Basketball Cruises Past Mount Ida in the GNAC Quarterfinals
February 23, 2016
Small Changes Big Results
February 23, 2016
MAAT Alumna Kimberly Heil (Daikon) MAAT '14 Publishes Children's Book Gifts of Spirit
February 22, 2016
Albertus Scholar-Athlete Fortier Receives Invite to South Africa Tour
February 20, 2016
Albertus Scholar-Athlete Sutherland Shares her Challenges
February 20, 2016
Albertus Sings its Faith in Your Future
February 19, 2016
A Musical Tribute Awes Albertus Magnus College
February 19, 2016
MAAT Faculty Article on Alzheimer's and Country Legend, Glen Campbell in the Huffington Post
February 18, 2016
Service Learning at Albertus Magnus College
February 17, 2016
Frankie the Falcon at the Snowball
February 16, 2016
The Disney College Program (Part 2)
February 16, 2016
Albertus Trustee One of Seven 'Exceptional Women' to be Honored
February 13, 2016
Winter Adventures in Connecticut
February 10, 2016
Student Budget Friednly Place to Eat in New Haven
February 10, 2016
Superhero Leadership
February 9, 2016
Ferraro, West Haven Hosted a 'Successful' Career & Resource Fair for West Haven Veterans
February 4, 2016
Former Men's Basketball Star Victor Ljuljdjuraj Enjoying Success in His First Professional Season
February 5, 2016
How to Stick to Your Resolutions All Year
February 2, 2016
Choral Flash Mob Greets New Students At Albertus Magnus College
January 20, 2016
Albertus surprises students with a song
January 15, 2016
Archbishop Blair Visit (Photo Gallery)
December 4, 2015
Finding the corner of faith and science at Albertus
December 2, 2016
Fall Fest 2015 (Photo Gallery)
November 3, 2015
Making Cents Out of Your Spending
October 29, 2015
Albertus Magnus Awarded Top 50 Most Technologically Advanced Small Colleges in America
October 27, 2015
Albertus Magnus Unveils Lights at Celentano Field
October 22, 2015
Albertus Lecture appointed Captain of Shelton Police Dept
October 7, 2015
Albertus Magnus College President to Retire in June
September 29
90 More Years: Week of Giving
September 21
Albertus in the Capitol
August 5
MAAT interns make a difference
August 3
SAA takes Washington, D.C.
July 31
Albertus Magnus College named one of "25 Great Small Colleges for Master's in Accounting 2015
July 9
Falcons Edge WCSU in Game Two, 5-4
April 11
Albertus Men's Basketball Ranked 12th
December 16
Holidays on a Budget
December 11
Falcons Ranked 13th in Nation
December 9
Shawn Silver '97 named Area General Manager, Frontier Communications Corporation, Hartford
December 4
Athletic Hall of Fame 2014
November 14
Dominican Traditions<
November 13
Fall Fest 2014 (Photos)
October 30
Leadership lessons from baseball
October 22
Third Annual Founders' Day 2014 (Photos)
October 7
Albertus Magnus College in the Community
October 7
Albertus Magnus College Book Drive
August 21
Servant Leadership: The New Paradigm
August 19
Albertus to host the New England Association for College Admission Counseling's upcoming Leadership Development Institute
August 4-6
Gateway, Albertus Launch Dual Admission Program
May 1, 2014
Albertus Magnus to Open Student Veterans Center


Elm City Express

, April 25
Albertus Magnus wraps up inaugural lacrosse season


SportzEdge

, April 24
Author talks female empowerment


Yale Daily News

, April 16
New Haven Promise Helps High School Students Achieve Ultimate Goal


NBC Connecticut

, April 12
Watson Named NABC All-American
March 21
Albertus Magnus' Carrero, Watson named GNAC basketball players of year


New Haven Register

, March 3
The Pulse of Student Poetry


The College Voice

, March 3
Albertus Magnus wins third straight GNAC championship


New Haven Register

, March 1
Albertus Magnus advances to GNAC championship game


SportzEdge.com

, February 28
'Dunk Haven' Albertus Magnus cruises to GNAC semis
SportzEdge.com

, February 25

Men's Basketball Ranked 17th in the Country
February 11
Order with Italian roots serves immigrant community


The Catholic Transcript

, January 29
Falcons Ranked 16th in the Nation
January 27
Oliver Leading Albertus Magnus On Another Strong Season


WTIC FOX CT

, January 23
Falcons Ranked No. 20 in the Nation
January 21
Albertus Magnus Not Your Normal Division III Men's Basketball Team


The Hartford Courant

, January 15
Falcons Ranked No. 23 in the Nation
January 14
Job "Pipelines" Branch Out


New Haven Independent

, January 13
Albertus Magnus basketball becoming D-3 power


SportzEdge

, January 11
A Way with Words

The Nutmeg

, January 7
First Baptist Church Honors Martin Luther King Jr. For 18th Year

The Hartford Courant

January 7
Including Latino Parents In The Higher Education Conversation

CTLatinoNews.com

December 11
Congratulations to Dr. Howard Fero, Associate Professor of Business and Leadership and Director, Graduate Leadership Programs for being chosen by Business New Haven as one of this year's "Rising Stars"

September 30


Second Annual Founders' Day 2013 (Photos)

September 20 and 25


The Catholic Transcript: James Abromaitis to be director of athletics at Albertus Magnus College

July 10


Breakwater (Photos)

May 6


Noted Sculptor Dies at 82

April 19
David Hayes, one of America's great contemporary sculptors, died on April 9. In 2007 Albertus awarded him an honorary Doctor of Humane Letters degree in recognition of his "remarkable and prolific career" creating works that "continue to challenge and delight the eye and the spirit." He was the husband of 55 years to Julia Moriarty Hayes '57. Two of his sculptures grace the Albertus campus: one at Walsh Hall, and another at the Hubert Campus Center. For more about Hayes's life and career, click here.

Falcons Cruise to 84-65 Victory over Rivier

February 19


New Haven Register: Hamden's Lianna Carrero Second-Leading Scorer In Division III Women's Basketball

February 13


Mitch Oliver Earns 100th Career Victory

January 15

Albertus Magnus College: News Archives