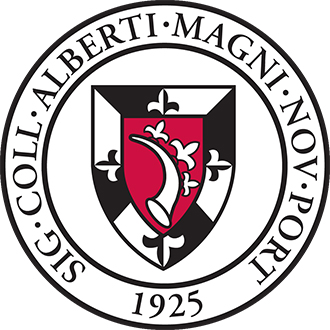 Recent Executive Orders
To: Albertus Magnus College Community
From: Sister Anne Kilbride, O.P., Interim President
Date: January 31, 2017

We are experiencing a series of executive orders from the Office of the President of the United States that are in opposition to our mission and values as a College community. I urge all of us to heed the words of Pope Francis and promote a more peaceful and just world. In his letter to commemorate the Fiftieth World Day of Peace, he stated, "An ethics of fraternity and peaceful coexistence between individuals and among peoples cannot be based on the logic of fear, violence, and closed mindedness, but on responsibility, respect, and sincere dialogue."
Albertus Magnus College is committed to providing a safe environment for all in the College community. True to our Dominican tradition, the College encourages study and dialogue as its members provide a place of inclusion and respect for all.
In November, Albertus joined 600 other colleges and universities in signing a document of support for the Deferred Action for Childhood Arrivals (DACA) students and other undocumented students studying at U.S. colleges. In addition, under the guidelines of The Family Educational Rights and Privacy Act (FERPA) the College does not release information concerning enrolled students without their consent.
This weekend, the Association of Catholic Colleges and Universities released the following statement in solidarity with all those opposing the current executive order on immigration:
"As the voice of Catholic higher education, the Association of Catholic Colleges and Universities expresses its strong opposition to the Executive Order signed by President Donald J. Trump concerning U.S. immigration policy. We stand in solidarity with other Catholic and higher education organizations that recognize the moral obligation of our country to assist migrants, particularly those who are fleeing any kind of persecution...
"As ACCU gathers this weekend in Washington, DC to celebrate the value of diversity within Catholic higher education, we reaffirm the commitment of our institutions to creating inclusive, welcoming campus environments that embrace people of all faiths and cultures. Catholic higher education was founded precisely to serve the children of Catholic immigrants who in their own time were excluded from higher education. This is a legacy that we proudly pledge to continue."
May we in the Albertus Magnus College community choose to be in solidarity with one another and all who feel their voices cannot be heard. I encourage each of us to protect the rights of all students and contact our congressional delegation to encourage them in their support of undocumented students and immigrants.