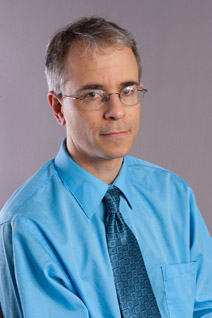 Albertus Magnus College has received a 2013 Teacher Quality Partnership Grant of $199,425 from the State of Connecticut Office of Higher Education. The grant is in support of a proposal, "Common Core State Standards-Science, Technology, Engineering and Mathematics," directed by Dr. Loel Tronsky, associate professor of psychology and education at Albertus, and co-directed by Betsy Carter, Director of K-12 mathematics in the Hamden Public Schools.
"We at Albertus are delighted to have received this grant, which will enable us to continue to help teachers deepen their pedagogical and content knowledge and skills," says Dr. Julia M. McNamara, president of Albertus Magnus College. "Drawing students to the STEM disciplines is so important, and we believe our project will help to makes students more aware of, and gravitate to, those disciplines. We congratulate Dr. Tronsky for yet another successful proposal for a Teacher Quality grant."
The grant will support 90 contact hours of professional development for 45 middle and high school mathematics teachers, grades 6 through 12, enabling them to explore a variety of real-world problems with their students. The project will focus on improving teachers' understanding and implementation of the Common Core standards in mathematics. Seminars most likely will begin in June.
Teachers will use the Lesson Study method—a form of teacher-led professional development that originated in Japan—to create, observe and revise/improve their lessons. During the implementation of these newly-developed lessons, middle and high school students will have opportunities to use math, technology, scientific content and processes to propose and test hypotheses, collect and analyze data, and make decisions about contemporary environmental issues.
At this time, school districts in Hamden, the Archdiocese of Hartford, Madison, New Haven and Cromwell have committed to the project; recruitment of additional districts is ongoing.
Tronsky notes that the project is an excellent opportunity for students who are teacher candidates at Albertus in the math/science endorsement area to "engage in high-quality professional development that will allow them to increase their content knowledge and pedagogical skills, provide them with networking opportunities with other teachers and district leaders, and, in general, make them more marketable to potential employers once they have received their teaching certification."
This year's proposal is the fourth Tronsky and his colleagues have had accepted for a Teacher Quality Partnership Grant. Last year, the proposal "Project Algebra: Preparing College-Ready Students Using a Standards-Based Curriculum, Year 3" received funding of $185,347.
Tronsky received his B.A. from Dartmouth College and M.S. and Ph.D. from the University of Massachusetts at Amherst. He joined the Albertus Magnus College faculty in 2004, and has been published in the American Journal of Psychology, Contemporary Educational Psychology and Memory & Cognition, among others.
In addition to Tronsky and Carter, higher education faculty and other educational leaders who were instrumental in the development of the grant proposal include: Adam Goldberg, associate professor of education, Southern Connecticut State University; Kathy Bavelas, professor emerita, Manchester Community College, and instructor at Gateway Community College; Ed Depeau, instructor of mathematics/mathematics education, Central Connecticut State University; Paul Edelen, associate professor of mathematics, Manchester Community College; and Terri Clark, associate director of the Connecticut Academy of Science and Engineering.