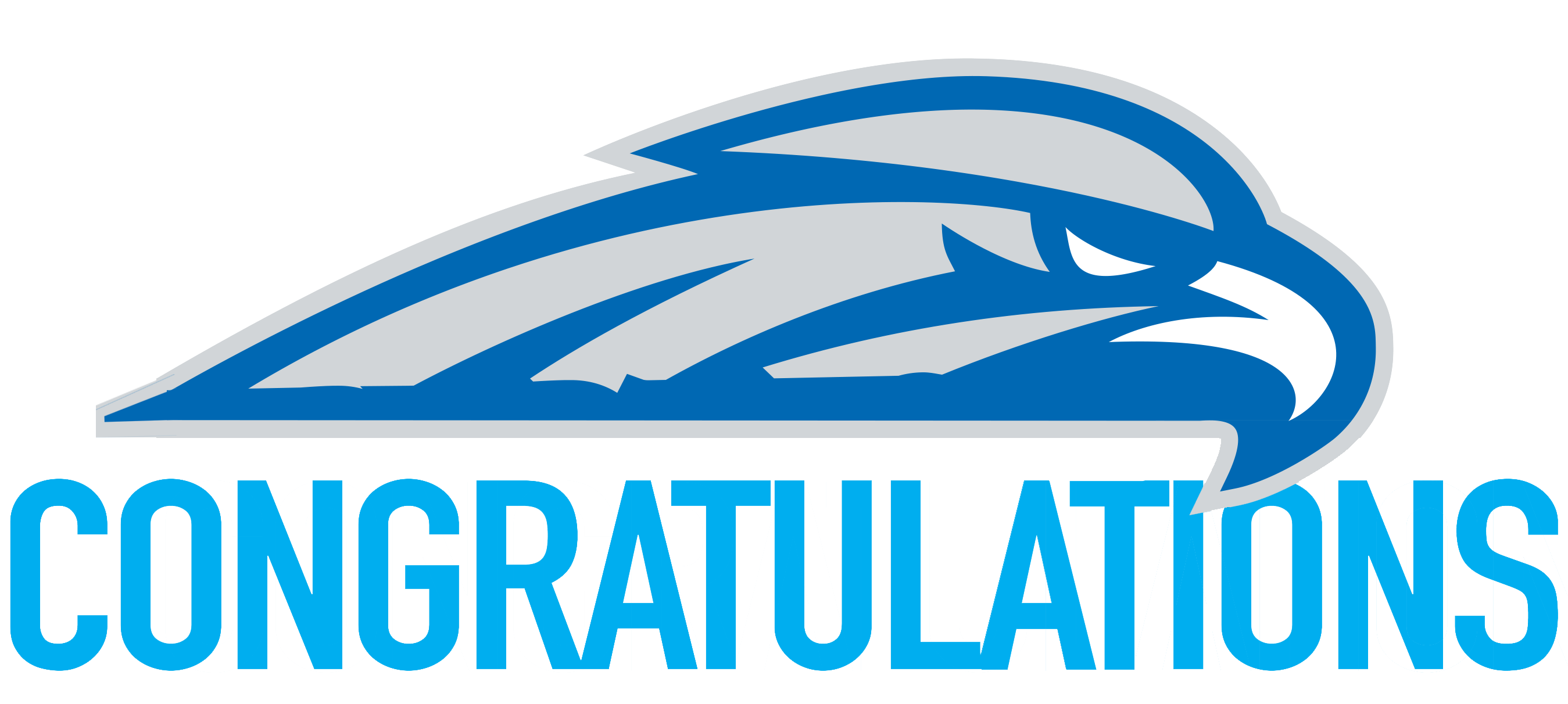 Congratulations on your acceptance to Albertus Magnus College! We are excited for you to join the Albertus community. Take the steps below to become a proud Falcon.
Note: These steps are for Falcons entering the College in the Fall of 201​8​.
Complete the Free Application for Federal Student Aid (FAFSA) to begin the financial aid process. Be sure to use the Albertus school code: 001374.

Accepting Your Award Letter

Albertus participates in passive award letters; a student is not required to return the award letter to accept aid. Award letters should only be returned if a student wants to decline a portion or all of their aid.

Priority Deadlines

All students who plan to start classes in Fall 2018 must submit all necessary financial aid documents to the Financial Aid Office no later than July 27th.
Contact the Financial Aid Office at (203) 773-8508 if you need additional paperwork or have questions about the financial aid process.
Reserve your place in the Fall 2018 semester by making a deposit to the Office of Admission. Deposit fees are $350 for commuters and $400 for residents. Deposits will be credited towards your fall tuition bill. There are three ways you may submit your enrollment deposit.

Deposit online via the Self Service Center
Deposit via credit card or e-check by contacting the Office of Admission at 203-773-8501
Deposit via mail by ​mailing a check to Albertus Magnus College​

Checks may be made payable to 'Albertus Magnus College' and can be mailed to:
Albertus Magnus College
Office Admission
700 Prospect Street
New Haven, CT 06511-1189
*Deposits are non-refundable after May 1, 2018 for both commuter and resident students.
All forms listed here must be submitted no later than Friday, July 13, 2018.

Student Health Forms

You must return the student health forms to Student Health Services in order to move in to a residence hall and/or attend classes.

Student Health Checklist (Directions for completing forms and information about requirements)

Medical Insurance & Waiver Form

Housing Information

For information about residing in campus housing, please click here.

Housing Information Card

Coming Soon!

Pre-Registration Advising Form

The Pre-Registration Advising Form helps your advisor to select the best classes for your freshman year, which will include classes such as Intro to College Life, an ePortfolio lab, and Invitation to Insight.

Final Transcript Request Form

Please give the Request for Final Transcript to your guidance counselor.

Emergency Contact Information

All new students must submit emergency contact information to the Division of Student Services. Click Here
Attend a Registration Day to register for classes, gain access to MyAlbertus, submit health and medical records, meet with Financial Aid, the Business Office, Student Services, and Residential Life.

Dates for Registration Days will be announced shortly.

myAlbertus is the College's secure website for students, faculty, and staff. From myAlbertus you will be able to check your Albertus e-mail, access the eLearning site for current classes,​ ​view your calendar, register for classes, learn about on-campus activities, and much more!​

Albertus Information Technology Services will send you a message upon receiving your registration for classes. It will contain your myAlbertus user name and a temporary password.

To view class schedules:


Log into myAlbertus, go to "My Account/Web Services" and then click on the link for "My Classes for Term." The class schedule will be listed there for the Undergraduate Spring 2018 term.

For issues regarding logging into myAlbertus, please contact ITS Help at its-help@albertus.edu or 203-773-0205
More information to come soon about Orientation

Please contact the Office of Campus Activities at (203) 773-8541 with any questions.
…do three things:

Pick up your Falcon ID Card and Parking Pass if you plan to have your car on campus inside the Falcon ID Card Office across from the Bookstore in the Campus Center.
Submit all required financial aid documents. Please contact the Financial Aid Office at (203) 773-8508 to see if there are any outstanding documents you need to complete.
Address any unresolved charges with the Business Office, which will include enrolling in or waiving the College's medical insurance.
Print out your class schedule. See step 4 with directions for printing out your schedule.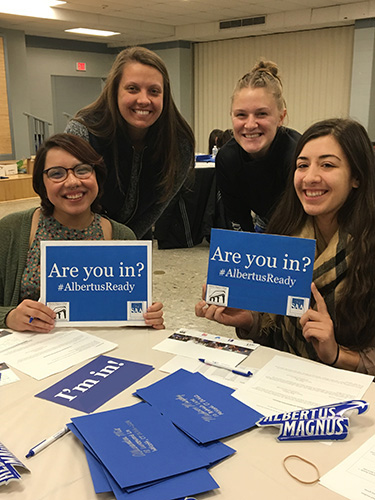 Congratulations and welcome to Albertus Magnus College!