From the Desk of the Vice President for Student Services
Dear Falcon Parents and Families,
Happy New Year!
I can hardly believe that we are almost at the start of the spring semester. The fall 2017 semester was a thrilling time here on campus with many notable accomplishments. Just to name a few: we welcomed our 14th President of the College, Marc M. Camille, Ed.D., held an inaugural Homecoming weekend event, established a mental and physical wellness program that includes meditation, Zumba and intramural athletic competitions.
As parents and family members, you are a valued part of the Albertus Falcon community. To that end, we believe that it is important that you are kept apprised of our students and community initiatives. Therefore, we are in the process of creating a Parent and Family Newsletter that is intended to provide more clear and concise communication of shared stories, exciting opportunities and experiences taking place on campus, important dates and deadlines. The newsletter will be published quarterly, beginning, February 2018.
To ensure that you receive the newsletter in a timely manner, we ask that you click on the link below and provide your preferred email and relevant contact information.
I look forward to connecting with you soon!
Yours truly,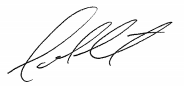 Andrew Foster
Vice President for Student Services
Sign up for the Parent and Family email Newsletter
Stay informed about the latest happenings within our Albertus Magnus Community. Signing up for the newsletter will give you information regarding:
Featured events on campus
Updated security reports
Break information
Various important announcements
We sincerely hope that our new Parent and Family newsletter will benefit you to stay connected and informed with your Albertus Magnus College.