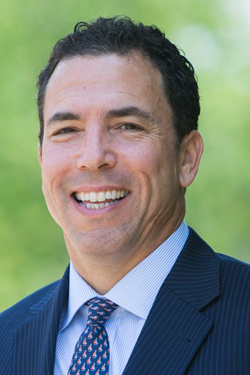 Fearless Falcons celebrate together! The Albertus community has planned four days of activities surrounding the inauguration of Marc M. Camille, Ed.D., the 14th president of Albertus Magnus College.
Dr. Camille's inauguration will begin with a Mass of the Holy Spirit at St. Joseph Church, New Haven, CT, at 5:00 p.m. on Thursday, May 3, 2018, and the installation ceremony will take place Friday, May 4, 2018 at 2:00 p.m. on the steps of Rosary Hall. You are invited to join the Albertus community for these events as well as others in celebration of the inauguration and the four Dominican Pillars (Study, Prayer, Community, Service) that define an Albertus Magnus College education. Additional inaugural events include academic & art symposia, a day of city-wide community service, and the Inaugural Scholarship Gala.
This website contains full inauguration related details, and also you can register for events, send your congratulations, obtain delegate information, plan for travel and accommodations, and more.  If you don't see what you're looking for, please contact the Office of Alumni Relations at 203-773-8502. Come soar with us!
Inauguration Schedule of Events
Please check this site regularly; new events will be posted as they become available.
Friday, May 4, 2018
Saturday, May 5, 2018