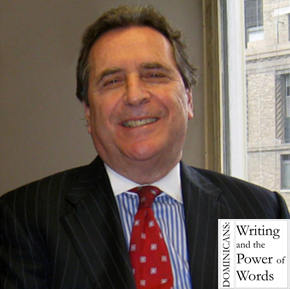 Constitution Day commemorates the formation and signing of the U.S. Constitution on September 17, 1787. Albertus Magnus College holds an educational speaking program to celebrate and honor Constitution Day annually.
The Power of Words
Each year, the College honors Our Founders, Our Heritage, Our College at the annual Founders' Day celebration with a unique theme. This fall we will expand upon the theme Dominicans: Writing and the Power of Words to include additional events.
September 14: Constitution Day
11:15 a.m., Tagliatela Academic Center
"Freedom of the Press: More Important Than Ever " - presented by Norman Siegel, J.D., a civil rights and civil liberties attorney, former Director of the New York Civil Liberties Union. This is a free event, reservations are not required.
7:00 p.m., Behan Community Room, Hubert Campus Center
"The Least Among Us - Waging the Battle for the Vulnerable," book talk and signing with the author, Congresswoman Rosa L. DeLauro. This is a free event, but reservations are strongly suggested, space is limited. Click here to reserve your seat.
Previous Constitution Day Events