Welcome to the Thomas Aquinas Lecture Series sponsored by Albertus Magnus College. This series has been named after St. Thomas Aquinas, a scholar and member of the Dominican order, who left behind knowledge and inquiry.
Since its founding in 1925 by the Dominican Sisters of Peace, the College has cherished its Dominican tradition and Catholic heritage through the pursuit of truth in all its dimensions. The College continues to use this tradition and heritage as a lens to which it "responds to the academic needs and ethical challenges of its students and society." (Statement of Mission, 2003)
The lecture series, brought to you in the spirit of St. Thomas Aquinas, highlights speakers and topics that challenge our quest for the truth today.
All St. Thomas Aquinas Lectures will start at 5:15 p.m. in the Devaney Lecture Hall located in Aquinas Hall on the main campus.
This event is made possible through the generosity of the Marie Louise Bianchi '31 Fund.
Upcoming Lectures
"Caught in the Middle — Between Two Friends"
"What We Have Seen, Heard, and Touched with Our Hands"
God has taken on a human face in the person of our neighbor.
Brian J. Pierce, O.P.
Province of St. Martin de Porres
March 31, 2014 at 5:15 p.m.
Behan Community Room, Hubert Campus Center
Please .
Previous Lectures
Rooted in Love: The Life and Death Story of Sr. Dorothy Stang
Video of the performance will be posted here soon.
"Can You Carry an Elephant?"
Janice McLaughlin, O.P.
President, Maryknoll Sisters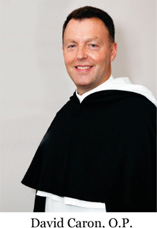 "Choosing Civility and Respect: A Catholic and Dominican Perspective"
David Caron, O.P.
Interim President, Aquinas Institute of Theology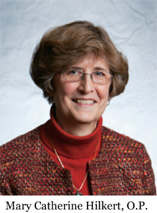 "Reading the Word of God and the Book of Nature"
Mary Catherine Hilkert, O.P.
Professor of Theology, University of Notre Dame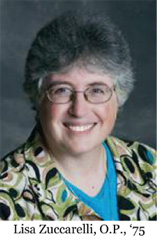 "Albertus Magnus: Expansive Mind, Expansive Heart"
Lisa Zuccarelli, O.P.,
Chair, Department of Biology and Biomedical Sciences and the Department of Chemistry, Salve Regina University