2017 Honorary Degree Recipients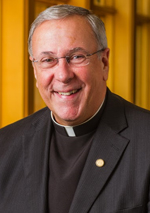 Reverend Robert L. Beloin is the chaplain at Saint Thomas More, the Catholic Chapel and Center at Yale University. A native of Connecticut, he completed a Bachelor of Arts and Master of Divinity degrees at Niagara University in Niagara, New York, and earned a Ph.D. in religious studies from the University of Louvain in Belgium. After serving local parishes in New Britain and North Haven, he became the seventh chaplain at Saint Thomas More in 1994. Father Bob, as he is known to the Yale community, has presided over major growth and physical expansion of the Chapel and Center.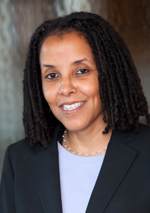 Kica Matos—human rights advocate, community organizer and lawyer—is chair of the Community Foundation for Greater New Haven. She is the director of immigrant rights and racial justice at the Center for Community Change. Previously, she served as program executive and head of the U.S. Reconciliation & Human Rights Program at Atlantic Philanthropies. Matos also served as deputy mayor of New Haven and executive director of JUNTA for Progressive Action. She recently was named a Proprietor of the New Haven Green. In 2005, she received the John F. Kennedy New Frontier Award, which honors commitment to public service. Matos earned a B.A. from Victoria University in Wellington, New Zealand; M.A. from the New School; and J.D. from Cornell University Law School.