The Office of Career & Professional Development presents F.L.A.G.

The Falcon Leadership Advancement Group
Establishing Growth
The Falcon Leadership Advancement Group (FLAG) was created in response to an evolving world. Learning transferable skills is essential for students at Albertus Magnus College. FLAG implementation adds an experiential education exploration for those students who want to develop themselves professionally and personally.
The Falcon Leadership Advancement Group focuses on first-generation, minorities, international, and adult students applying their Liberal Arts education through professional workshops and community leader-led discussions.
Vision, Mission, and Values
We exist to provide multicultural and multi-generational professional development training through a cultivated effort from alumni, faculty, and community members. That effort will provide etiquette and netiquette through a combination of training and technological opportunities for advancement.
We will strive to foster inclusive and diverse professional and personal development opportunities to enhance Albertus's diverse communities. Our charge is to develop all members through a uniquely transformative experience. This group will cultivate meaningful academic expressions and socio-economic enlightenment in each member, promoting a culture of positive change. This specializing training will translate skills and contemplation of true objectives into achievement of personal goals. We will amplify members' brand, knowledge, confidence, and awareness, so each may reach full potential.
We are committed to advancing all cultures residing at Albertus Magnus College. We believe in helping the underdeveloped populations on campus with real-life applications and exposures, providing a path via critical internal analysis and intentional application, born from the fruits of contemplation. Again, this is open to all Albertus Magnus College Falcons who wish to make a difference in their communities and lives.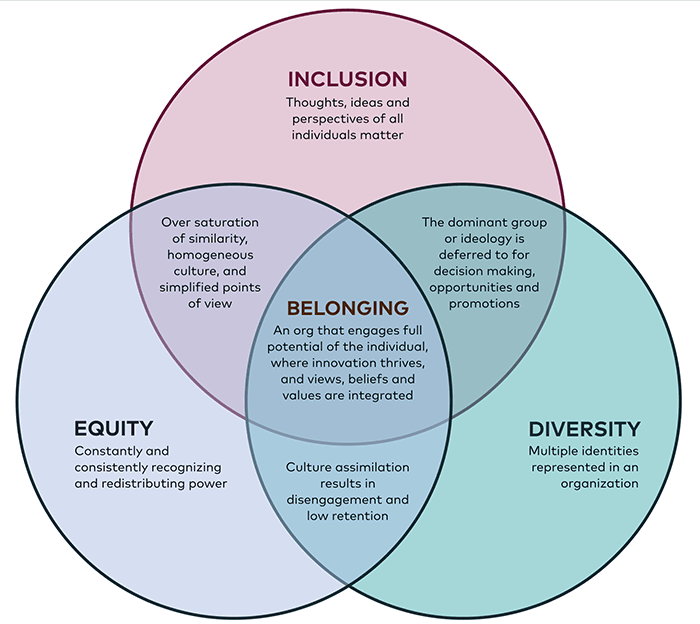 FLAG in 2021-2022
Fall Semester: Self-Exploration
When thinking about a life-long question, "who am I" and "what is my purpose" are two self-exploration questions we journey down in the first semester of FLAG. Therefore, having students undertake deep self-reflection, quiet meditation, and other aspects that unveil conscious or unconscious biases hindering their growth.
Spring: Balance
After unveiling one's self-exploration, we now begin the process of leveraging these findings. Continuing our community leader lead discussions, we incorporate the application of learning, doing, failing, and failing forward for one's professional and personal balance. From self-exploration to balancing oneself will assist in opening closed minds, thoughts, and ideas.
Thank you to all the 40+ guest speakers and their willingness to share their voice and wisdom with our Albertus Community
Congratulations to the Inaugural Graduates of 2022
Anh Pham
Class of 2025
Bachelor of Science in Cybersecurity
Minor in Management
Bliss Weston
Class of 2024
Bachelor of Arts in Religion & Art Therapy
Minor in Psychology
Charisma Prince
Class of 2024
Bachelor of Arts in Political Science & Business Management
Minor in Philosophy & Religion
Cyndell Pickett
Class of 2022
Bachelor of Arts in Mathematics & Finance
Dyami Wood
Class of 2023
Bachelor of Science in Biology
Jared McKenzie
Class of 2025
Bachelor of Arts in Political Science & Finance
Judah La Rose
Class of 2025
Bachelors of Science in Project Management
Mariah Mandulak
Class of 2023
Bachelors of Science in Business Management
Mason Baliko
Class of 2025
Undeclared Major
Mirriam Chikwamu
Class of 2023
Bachelor of Arts in Mathematics
Morgan Russo
Class of 2025
Undeclared Major
Rockenson Charles
Class of 2023
Bachelor of Science in Management & Marketing
Tiffanee Gardner
Class of 2022
Bachelor of Science in Business Management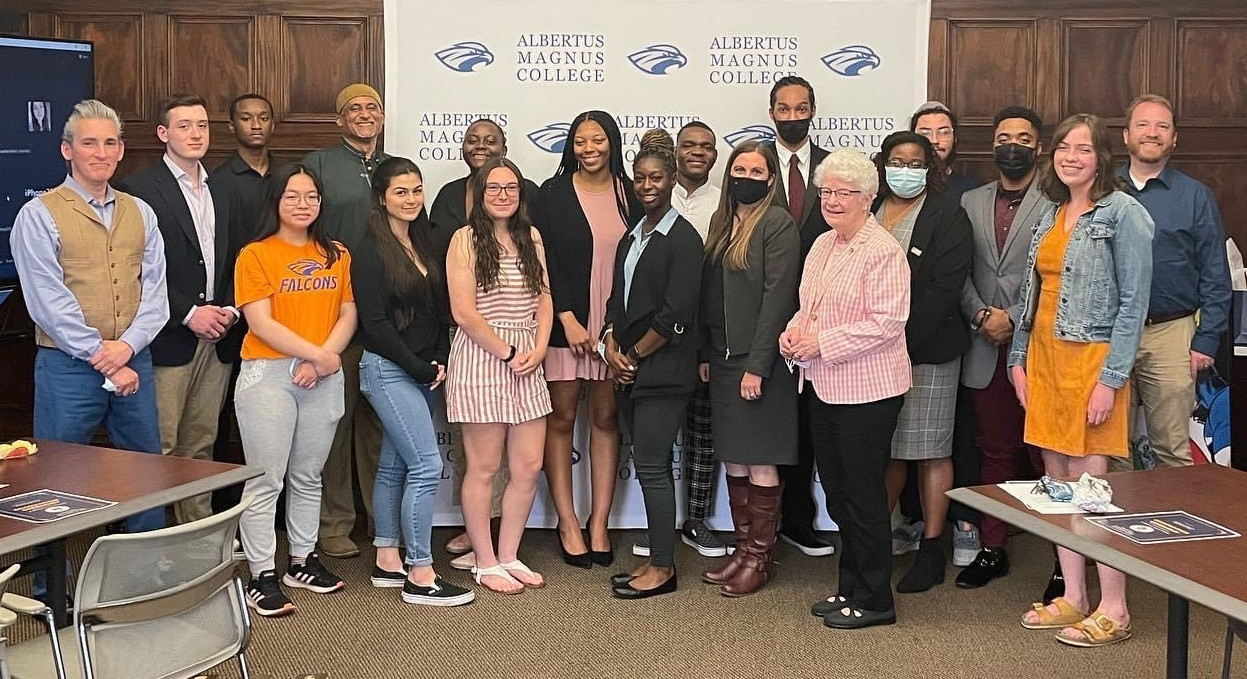 Special Recognition to our Community Leaders
Alex Williams
NCOIC, Front Office Executive / Co-Founder
SAF/MRR / Bold for Greatness, LLC
Amanda Nugent
Director of Talent & Diversity
Carmody Torrance Sandak & Hennessey LLP
Barbara Brigance BA, MBA
CEO - Partner
Family Owner Business
Briona Jenkins
Founder & Development Consultant
Briona Jenkins Consulting
Carli Knox
Executive Assistant
CT NAACP
President & Community Outreach Coordinator
NAACP
Cecil O. Austin Jr. MBA, MSA, CLCS
Insurance Broker
Owner of C&H Insurance
Danielle Camputaro
Human Resources
Rallybio
Dawn H. Johnson
President & CEO
DHJ Services, LLC
Dr. Kristilee Steward
Veterinary
Mount Carmel Veterinary Hospital
Dr. Linda Woodard CWDP, GCDF, CPRW, CCSP
President (Corporate Trainer/ Workforce Development Consultant)
LDW Group, LLC
Dr. Tuvana Rua
Associate Professor of Management
Quinnipiac University
Dr. Rev. Yvonne McCoy
CEO - Co-Founder / Certified Education Facilitator
Making A Difference Foundation / RTI International
Earl A. McCoy, Sr.
President - CoFounder / Sales Service Technician
Making A Difference Foundation / Frontier Communications
Elizabeth Stroble
Chancellor
Webster University
Escence Durkin, MBA
Complex Claims Analyst
Nonprofits Insurance Alliance
Elysse Williams
Founder - CEO / Mwr Child Development Center
Bold for Greatness LLC / Fort Belvoir
Eric Bergenn
Financial Planner
New England Financial Group
Glenn Xavier
Social Worker
Hamden Public Schools
Giovanni Duaqui
Partner & Senior Vice President
ITO Solutions, INC.
Jeremy Peterson
Network Analyst and Media Specialist
Albertus Magnus College
Jorgieliz Casanova
FAFSA Director & Program Manager
New Haven Promise
Katy Manley (she/her/hers)
Senior Business System Analyst, PeopleSoft HCM 9.2
Board of Regents of the University Systems of Georgia
Kevin Musco
J.D. Candidate
University of Connecticut School of Law
Kristin Schrader
Director of Partnerships
Parker Dewey
Khanisa Moore
On-Track Coach
Connecticut RISE Network
Lauren Parisi
Registrar Operations Assistant
Albertus Magnus College
Marcus Paca
Assistant Director Employer Relations
University of New Haven
Marie Hickman-Eide
Producer / Content Strategist
Webster University / Orthopedics Specialists
Michael Smith
Associate Director Human Resources
Harvard Business School
Naomi Charles, CF-SLP, TSSLD
Speech-Language Pathologist
NYC Department of Education
Rain Marini, MSOP, CEAP, LAP-C, CIP, and Qualified SAP DOT
Employee Assistance Professional
B & R Assistance in Recovery
Patrick Abbazia
Technical Support Analyst
Albertus Magnus College
Robert DiGioia
Strategic Communications Manager
Albertus Magnus College
Ruth Serino
Vice President
Robert Half Talent Solutions
Samantha Miller
Digital Content Producer
Albertus Magnus College
Sharinna Luna
Controller
Tarter Krinsky & Drogin, LLP
Susan Simones
Enterprise Solutions Specialist
Frontier Communications
Rick Rockwell
Faculty Member / Retired Chief Communications Officer & Associate Vice President
Webster University
Tiffany Young
Director of Community Partnerships
CAO A.C.T. U.P., LLC
Hartford Yard Goats
Alternative Creative Theater Ubiquity Program, LLC
Tyler Olson
Senior Communications Specialist
South Central Connecticut Regional Water Authority
Virginia Monteiro
Secretary
NAACP
Contact Information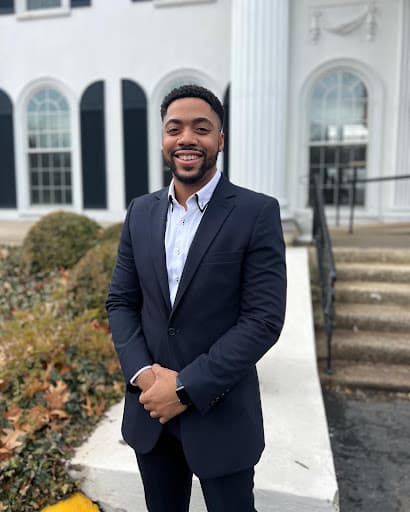 Earl A. McCoy, Jr. MBA, GCDF
Founder / Creator
Asst. Director, Career & Professional Development
Office Phone: 203-752-3063
Email: eamccoy@albertus.edu