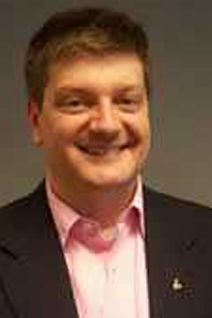 Bridgeport - It may not agree on most things, but when it comes to free, its not hard to get a unanimous nod from the city school board.
The board, last night, gave a unanimous consensus to proceed with an offer from PhD candidate to make the climate of city schools the focus of his research. The plan had previously been approved by the state-appointed school board before the return of an elected board in September. Board Chair Jacqueline Kelleher said she just wanted to make sure the board was still on board with the plan.
James Patsalides, an assistant professor at Albertus Magnus College in New Haven and a PhD candidate in the Sustainability Education at Prescott College in Prescott, AZ wants to assess the school climate in the district and see if it can be adjusted to improve learning outcomes and creativity in the classroom. Part of the study would involve surveying students, parents, teachers and staff. It just so happens the district needs to start conducting annual climate surveys to comply with the state's new bullying law.
Patsalides said he is willing to do the work for free, at least through June 2014, when his PhD study will be done. Along with a research team made up of college students, he plans to create the survey, get feedback in January, field test it in February and administer it to students in grades 3-11 in April 2013. The results would be available by June. In 2013-14, the perspective of teachers and families will be sought. Then, Patsalides said the results will help shape a school climate "action" plan report.
Patsalides said chose Bridgeport because he loves the city, got his masters at Sacred Heart University and has friends who are teachers in the district. In addition, Kelleher was one of his former professors at Sacred Heart.
"I approached the social work department in the Spring with my project idea and we've been working together on it since then. I hope this work has value for Bridgeport students – in the end, that's what this work is all about," he said.
As part of the work, Patsalides plans to determine how the district can make better use of its Positive Behavior Intervention System, a program that works to make students more engaged and schools free of violence, bullying and bad behavior. The system may have to be customized to each school, he said.
Kelleher said Patsalides work will be supervised by qualified measurement and school climate professionals in the field. His doc program requires an assessment project and service learning.