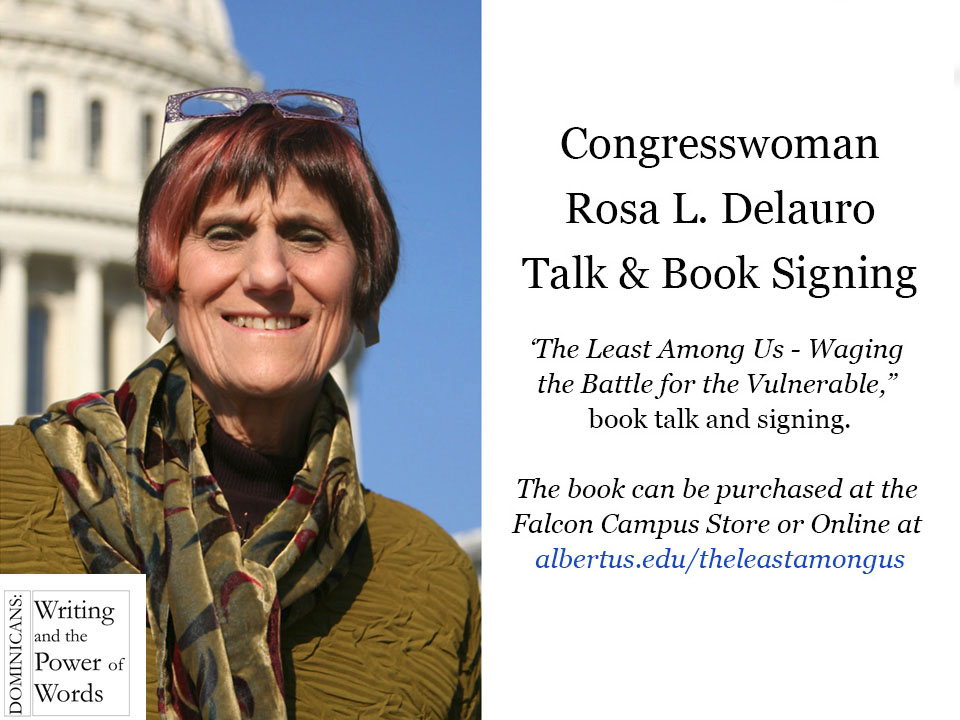 Congresswoman Rosa DeLauro's talk and book signing event scheduled as part of the College's celebration of Constitution Day, Thursday, September 14, 2017, is postponed due to the passing of her mother, Luisa DeLauro.
The event will be rescheduled for a future date, and updates can be found at albertus.edu/delauro. Books can still be purchased at the Falcon Campus Store, or online at albertus.edu/theleastamongus.
Thoughts and prayers go out to the DeLauro Family.