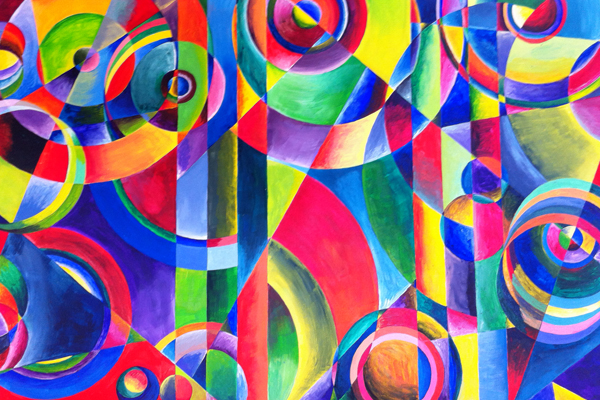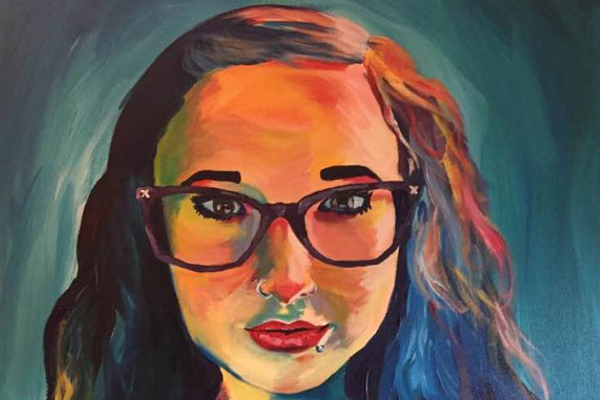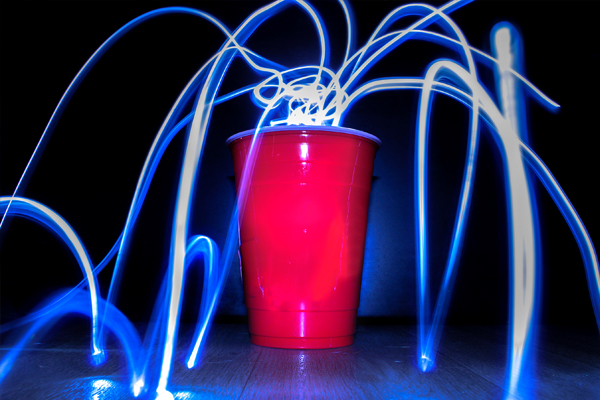 Course Descriptions - Concentration in Art Therapy
Art Therapy Courses (45 credits)
Required Art Courses (27 credits)
AR 111 Drawing I
An introduction to observational drawing. Development of a personal vision and an individual style through an exploration of the expressive means of drawing: form, line, texture, composition. Various tools and techniques. General Education Choice for Part A. Offered yearly. 3 credits
AR 213 Color
This course includes projects analyzing the physical and psychological aspects of color in painting and design with emphasis on theories of color interaction. Generally offered yearly. 3 credits
AR 391 Senior Project
Includes discussion of current writings on art and art criticism, and a studio project or research paper. Exhibition required of seniors concentrating in studio art; lecture or project required of those concentrating in the history of art. P: Open to senior art majors. 3 credits
One of the following: (3 credits)
AR 113 Three-Dimensional Design
Provides an analytical approach to design elements and principles with an emphasis on spatial organization and three-dimensional forms using a variety of materials and techniques. This course investigates numerous approaches to understanding the visual world. General Education Choice for Part A. Offered yearly. 3 credits
AR 122 Two-Dimensional Design
An introduction to the elements of two-dimensional design and study of visual language principles used to organize the plane. Projects are geared to solving visual "problems" with an eye toward elegant and economical solutions. This course will be conducted using the computer as the primary tool and investigating numerous approaches to understanding the visual world. General Education Choice for Part A. 3 credits
One course in Art History: (3 credits)
Four courses from studio art electives (l2 credits)
Required Psychology Courses: (18 credits)
PY 111 Introduction to Psychology
Introduction to the major areas, theories, concepts, and methods of contemporary psychology. Topics may include ways of perceiving, learning, and thinking about the world; emotions; motivation; the relationship between brain events and inner experience; child development and adult personality; self-concept; attitudes toward others and behavior in social situations; stress, coping, and the diagnosis and treatment of mental disorders. Special attention will be paid to the application of scientific methods to the study of human cognition and behavior. General Education Choice for Part B. Offered every semester. 3 credits
PY 218 Statistics for the Behavioral Sciences
Addresses basic concepts and methods of statistical data analysis as applied in psychology and other social/behavioral sciences, including organizing, analyzing, and interpreting data. The course will provide students with a foundation in descriptive and inferential statistics, touching on frequency distributions, probability sampling, and hypothesis testing. Analyses conducted by hand and using SPSS. P: Fulfillment of the Level A math requirement. Generally offered every semester. 3 credits
PY 340 Psychological Assessment
Psychological assessment involves the systematic appraisal of cognitive abilities, personality traits, social attitudes, interests, values, and other characteristics. Methods include interviews, self-report measures, projective techniques, and performance appraisals. This course covers the basic principles of test construction and validation used by psychologists and educational measurement specialists. It also covers the administration, scoring, and interpretation of selected psychological tests along with a critical evaluation of their qualities. P: PY 218 and open only to psychology majors with Senior status. Offered annually. 3 credits
PY 371 Introduction to Art Therapy
The role of art therapy in the psychotherapeutic process as a diagnostic, developmental, and remedial tool, including the theoretical bases of this modality. Offered annually (in evening only). P: PY 111, and either PY 211 or PY 321. 3 credits
PY 372 Theory and Practice of Art Therapy
Continued study of various psychological theories, concepts, and methods of psychotherapeutic art. Focus on actual case materials and workshop experiences. P: PY 111, PY 211, PY 371, and either PY 312 or PY 321. Offered annually (in evening only). 3 credits
One of the following courses: (3 credits)
PY 330 Child Psychology
An examination of the major theories, issues, and research regarding the developing child from conception to puberty, with emphasis on emotional, cognitive, and social development. Current issues, such as the effects of drugs on the fetus, child abuse, and day care centers will be discussed. Offered annually. P: PY 111. 3 credits
PY 341 Adolescent Psychology
This course examines the development of the individual during the period of transition from childhood to adulthood, including physical changes, personality development, and the influence of family, school, and culture on adolescents. Offered annually. P: PY 111. General Education Choice for Part C. 3 credits
Students intending to apply to a M.A.A.T. graduate program are strongly encouraged to take PY 211, Abnormal Psychology.
Course Descriptions - Concentration in Graphic Design
Graphic Design Courses (45 credits)
AR 111 Drawing I
An introduction to observational drawing. Development of a personal vision and an individual style through an exploration of the expressive means of drawing: form, line, texture, composition. Various tools and techniques. General Education Choice for Part A. Offered yearly. 3 credits
AR 114 Graphic Design I
An introduction to page layout and design as it relates to constructed documents including books, posters, and brochures. Provides an overview of the field of commercial art including advertising, web design, and art direction. Offered every semester. 3 credits
AR 122 Two-Dimensional Design
An introduction to the elements of two-dimensional design and study of visual language principles used to organize the plane. Projects are geared to solving visual "problems" with an eye toward elegant and economical solutions. This course will be conducted using the computer as the primary tool and investigating numerous approaches to understanding the visual world. General Education Choice for Part A. 3 credits
AR 201 Introduction to Computer Art
An introduction to imaging using windows based tools. The course explores digital bit mapped and vector systems to create two-dimensional works for paper and the web. Offered yearly. 3 credits
AR 213 Color
This course includes projects analyzing the physical and psychological aspects of color in painting and design with emphasis on theories of color interaction. Generally offered yearly. 3 credits
AR 214 Graphic Design II
A continuation of AR 114 with a focus on typography, layout, and design for commercial publication. Type specification, production techniques and digital design tools will be surveyed. The course culminates with a portfolio of camera-ready design. P: AR 114. Offered yearly. 3 credits
AR 235 Introduction to Photography
Introduces students to the fine art and craft of photography and photographic printmaking. Instruction in camera and darkroom techniques leads to a portfolio with emphasis on visual thinking and photographic seeing. Offered every semester. 3 credits
AR 236 Photography II
A continuation of AR 235, Photography II develops a personal approach to photography and solving formal and technical problems. Field trips. P: AR 235. Offered every semester. 3 credits
AR 314 Advanced Graphic Design I
Introduction to design for the World Wide Web. Students will create a professional portfolio site for themselves and take it live to the web with their own domain name. P: AR 214 Offered each semester. 3 credits
AR 315 Advanced Graphic Design II
A semester in company identity and package design. Design to meet the strategic needs of corporate branding and packaging. P: AR 314 Offered each semester. 3 credits
AR 335 Digital Photography I
An exploration of photographic color, light, and design using digital tools. Coursework includes scanning into digital image from conventional film. Adobe Photoshop software utilized to manipulate, edit, collage, and combine digital images. Offered yearly. 3 credits
AR 336 Digital Photography II
An opportunity to explore advanced coursework in digital photographic editing. Students will pursue a defined project in depth during the course of the semester. Offered yearly. 3 credits
AR 380 Practicum
Program of supervised practical experience in museum, gallery, art, or advertising studio related to the student's course of study in art. P: Permission of Department Chair. Hours and credit to be arranged.
AR 391 Senior Project
Includes discussion of current writings on art and art criticism, and a studio project or research paper. Exhibition required of seniors concentrating in studio art; lecture or project required of those concentrating in the history of art. P: Open to senior art majors. 3 credits
One of the following courses: (3 credits)
CO 235 Magazine Editing and Publishing
This course introduces the student to the practical, creative, and technical considerations involved in publishing a magazine. Specifically, students will explore magazine organizational structure, budget planning, layout and design, illustrative matter, printing and distribution, editorial planning and copyediting, and magazine promotion. In addition to examining the print magazine, the student will explore the new emerging "on-line" magazine. Attention will be given to both consumer and to business forms of magazines. Generally offered yearly. 3 credits
CO 260 Advertising Techniques
This course introduces the student to the practical, creative, and technical considerations involved in publishing a magazine. Specifically, students will explore magazine organizational structure, budget planning, layout and design, illustrative matter, printing and distribution, editorial planning and copyediting, and magazine promotion. In addition to examining the print magazine, the student will explore the new emerging "on-line" magazine. Attention will be given to both consumer and to business forms of magazines. Generally offered yearly. 3 credits
Course Descriptions - Concentration in Photography
Photography Courses (45 credits)
AR 111 Drawing I
An introduction to observational drawing. Development of a personal vision and an individual style through an exploration of the expressive means of drawing: form, line, texture, composition. Various tools and techniques. General Education Choice for Part A. Offered yearly. 3 credits
AR 122 Two-Dimensional Design
An introduction to the elements of two-dimensional design and study of visual language principles used to organize the plane. Projects are geared to solving visual "problems" with an eye toward elegant and economical solutions. This course will be conducted using the computer as the primary tool and investigating numerous approaches to understanding the visual world. General Education Choice for Part A. 3 credits
AR 201 Introduction to Computer Art
An introduction to imaging using windows based tools. The course explores digital bit mapped and vector systems to create two-dimensional works for paper and the web. Offered yearly. 3 credits
AR 213 Color
This course includes projects analyzing the physical and psychological aspects of color in painting and design with emphasis on theories of color interaction. Generally offered yearly. 3 credits
AR 235 Introduction to Photography
Introduces students to the fine art and craft of photography and photographic printmaking. Instruction in camera and darkroom techniques leads to a portfolio with emphasis on visual thinking and photographic seeing. Offered every semester. 3 credits
AR 236 Photography II
A continuation of AR 235, Photography II develops a personal approach to photography and solving formal and technical problems. Field trips. P: AR 235. Offered every semester. 3 credits
AR 335 Digital Photography I
An exploration of photographic color, light, and design using digital tools. Coursework includes scanning into digital image from conventional film. Adobe Photoshop software utilized to manipulate, edit, collage, and combine digital images. Offered yearly. 3 credits
AR 336 Digital Photography II
An opportunity to explore advanced coursework in digital photographic editing. Students will pursue a defined project in depth during the course of the semester. Offered yearly. 3 credits
AR 337, 338 Advanced Topics in Photography I, II
An opportunity for motivated students to pursue more advanced work in still photography including color and large format work. P: AR 235, AR 236. Offered every semester. 3 credits each
AR 391 Senior Project
Includes discussion of current writings on art and art criticism, and a studio project or research paper. Exhibition required of seniors concentrating in studio art; lecture or project required of those concentrating in the history of art. P: Open to senior art majors. 3 credits
One of the following: (3 credits)
AR 211 Drawing II
A continuation of AR 111 with an emphasis on development of a personal style and drawing as communication and expression. P: AR 111. Generally offered yearly. 3 credits
AR 311 Painting I
An introduction to various techniques and approaches to painting with acrylic and/or oils. Regular critiques, gallery visits. P: AR 111, AR 213 or permission of Department Chair. Generally offered yearly. 3 credits
Two courses in Art History: (6 credits)
Six courses in art history electives (18 credits)
Correlative
CO 237 Photojournalism
Photojournalism introduces the student to the informational, persuasive, and entertainment roles that still images play in modern newspapers and magazines. This course will examine narrative, documentary, and aesthetic images. Students will address the following questions: What is photojournalism and how has it evolved? What direction(s) is photojournalism headed? What are the proper roles for the photojournalist? How do images bias the content of editorial copy? How and why do photojournalism and an individual's right to privacy find themselves in conflict? What is the role of the Photo Editor? How can images emote, captivate, motivate, amuse, inspire, or tell a story in the context of print publications? What ethical questions does photo manipulation present for the practicing photojournalist? In addition to exploring these and other questions, students will critically review the work of past and present photojournalists, and they will create original images as regular assignments. Students need a digital, still camera. Students should be familiar with the rudimentary operation of their photographic equipment; however, course lectures will focus at times on application and technique. This course hopes to enhance the student's visual literacy and proficiency, enlighten the student on news and photojournalism issues, and introduce the would-be practitioner to the basics of producing successful images. Generally offered yearly. 3 credits
Course Descriptions - Concentration in Studio Art
Studio Art Courses (45 credits)
AR 113 Three-Dimensional Design
Provides an analytical approach to design elements and principles with an emphasis on spatial organization and three-dimensional forms using a variety of materials and techniques. This course investigates numerous approaches to understanding the visual world. General Education Choice for Part A. Offered yearly. 3 credits
AR 122 Two-Dimensional Design
An introduction to the elements of two-dimensional design and study of visual language principles used to organize the plane. Projects are geared to solving visual "problems" with an eye toward elegant and economical solutions. This course will be conducted using the computer as the primary tool and investigating numerous approaches to understanding the visual world. General Education Choice for Part A. 3 credits
AR 391 Senior Project
Includes discussion of current writings on art and art criticism, and a studio project or research paper. Exhibition required of seniors concentrating in studio art; lecture or project required of those concentrating in the history of art. P: Open to senior art majors. 3 credits
AH 230 History of Art I
A survey of painting, sculpture, and architecture of the Western World from prehistory to the Renaissance. This course investigates aesthetic and technical developments in art and architecture and their relationship to the social, political, and cultural growth of Western civilization. It is designed to introduce students to new perspectives through the visual language of art history. General Education choice for Part A. Generally offered once a year. 3 credits
AH 231 History of Art II
A continuation of Art History I, the survey of Western painting, sculpture, and architecture from the Renaissance to the present examines the varied styles and expressions of the l6th-l9th centuries, explores major modernist and postmodernist movements of the 20th–21st century, and serves as a foundation for further study of the history of art. General Education choice for Part A. Generally offered once a year. 3 credits
One course in art history beyond AH 231 (3 credits)
Seven courses in studio electives in three or more areas (21 credits)
Recommended Correlative: (3 credits)
PH 365 Origins of Art
What makes something a work of art? What makes a work of art a good work of art? Can and should art be judged? What is the relationship of art to the world? Can art be immoral? Can art be immoral and be good art? Is art significant? In this course, we will reflect upon the ontological and epistemological status of works of art and the nature of aesthetic judgment in order to gain insight into the unique character of artistic creation, art works, and aesthetic experience. P: Sophomore standing or permission of the instructor. General Education choice for Part C. 3 credits